Although it's been several weeks since we went to Disney World for the Disney Social Media Moms Celebration, I still can't get over the fun we had!
I find myself looking through our photos and reminiscing on the good times we had. Thanks to Disney's PhotoPass service, my family and I were able to have unlimited photos taken by photographers throughout all of Disney Parks (and even on rides!). Plus, MemoryMaker ($149) allowed me to download all of our precious pics right to my phone through the super easy My Disney Experience app.
From popular attractions like Main Street at Magic Kingdom to character meet-and-greets at Epcot, Disney's skilled photographers captured all of my family's the priceless moments. Oh, and did I mention the quality of the photos? We're talking super hi-res images that look top-notch professional. In addition, some of the photographers will add some digital "magic" to your images like balloons or some other fun element to make them even more special. It's all so simple too—after the photographer snaps your winning shot(s), he/she will scan your MagicBand and your photos will be available on your phone for download usually within 20 minutes, but sometimes it may take longer to appear in your app.
Although the MemoryMaker was included as a perk for us DSMMC attendees, I would absolutely purchase it for future trips. It enhanced our trip tremendously and our photos will last a lifetime!
Take a look at some of my favorite memories (Ava is the center of attraction!):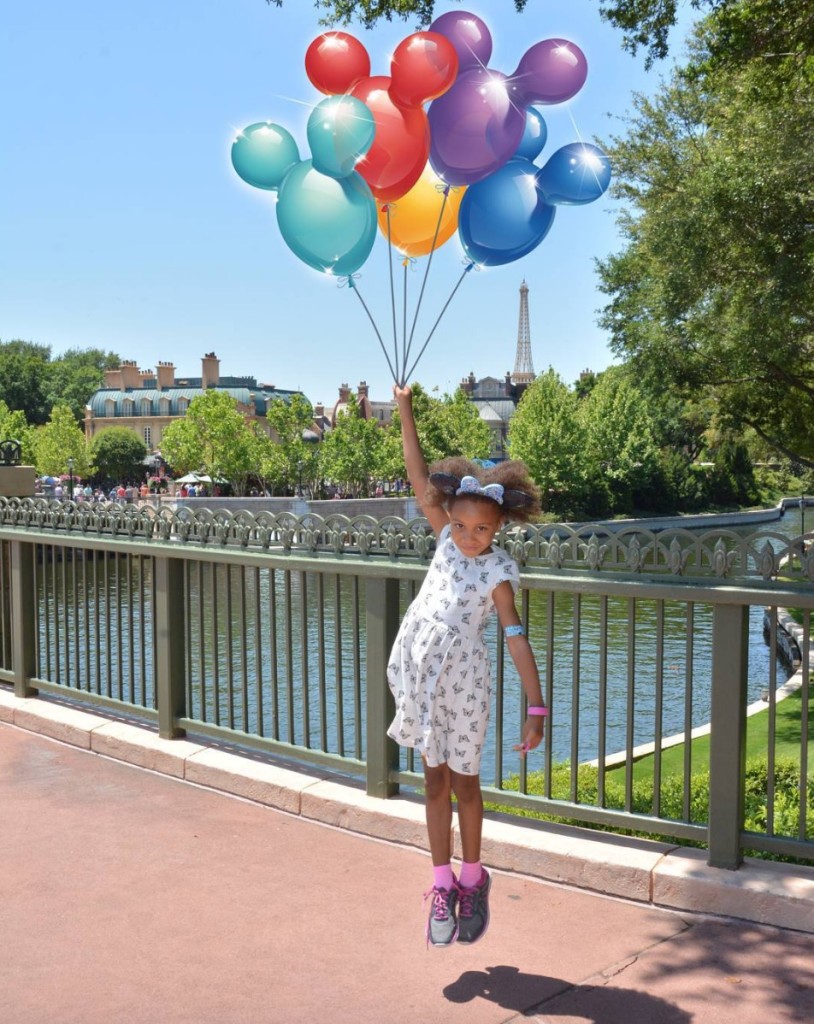 Ava being taken up and away at Epcot.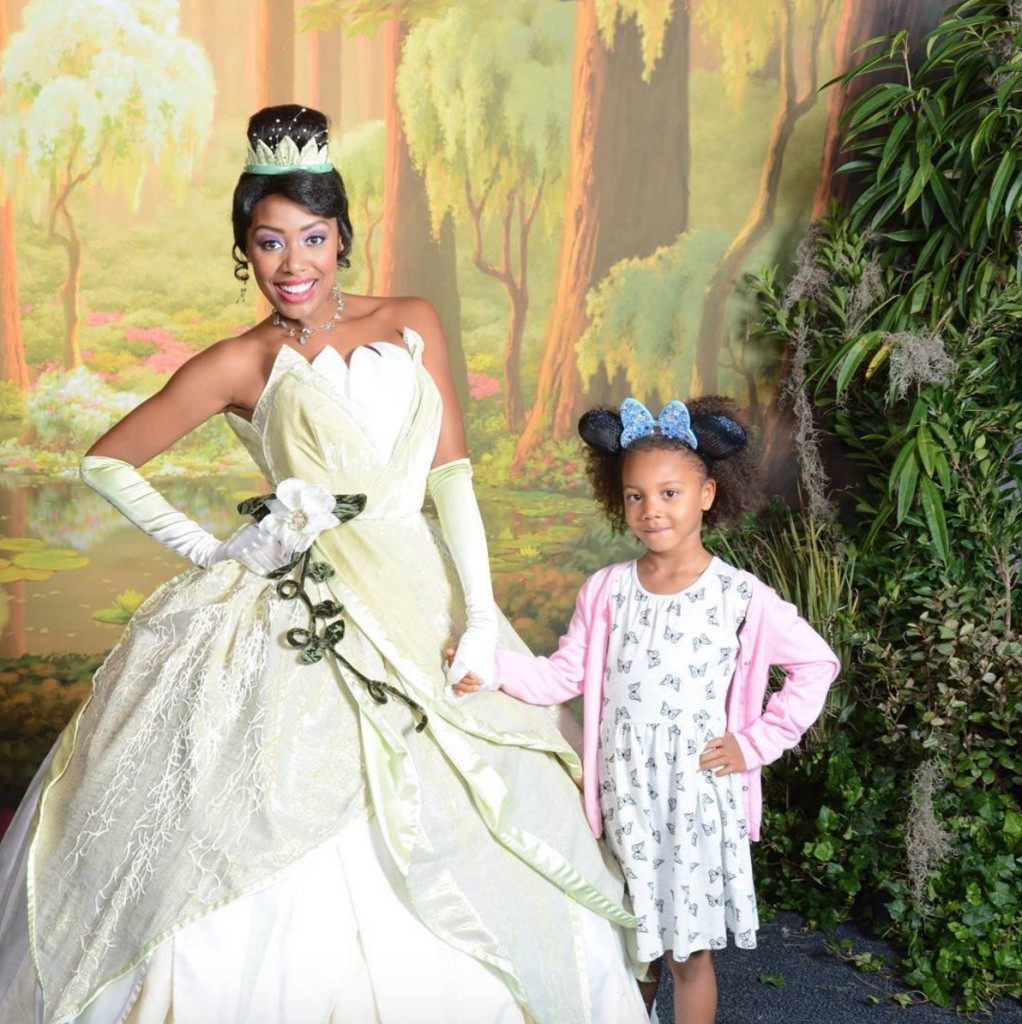 As a BG, no trip to Disney World is complete without a photo with Princess Tiana!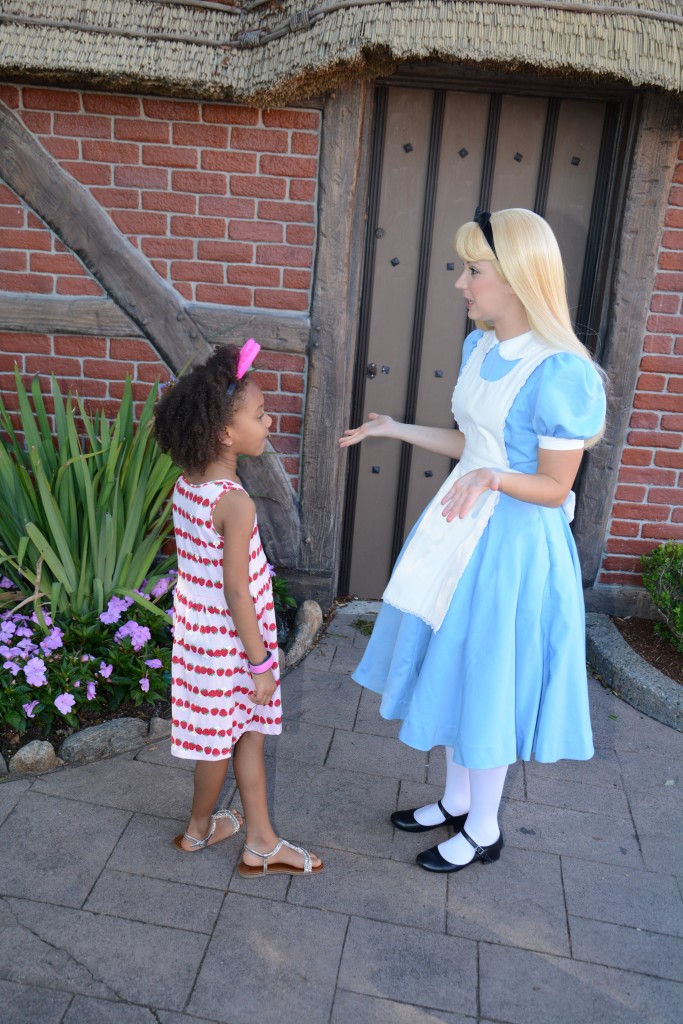 You know, Ava just chatting it up with Alice from Alice and Wonderland!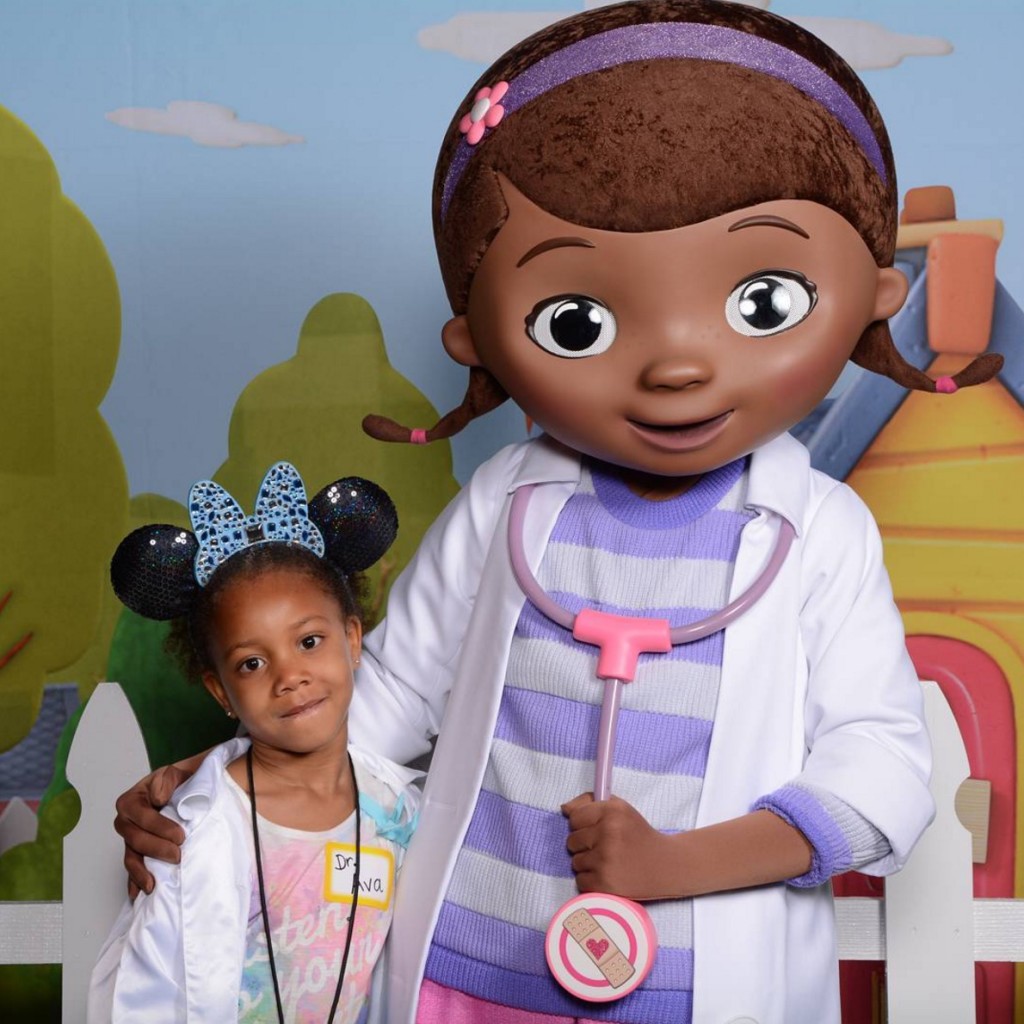 Ava thought she had outgrown Doc McStuffins, but once she saw her, her tune definitely changed!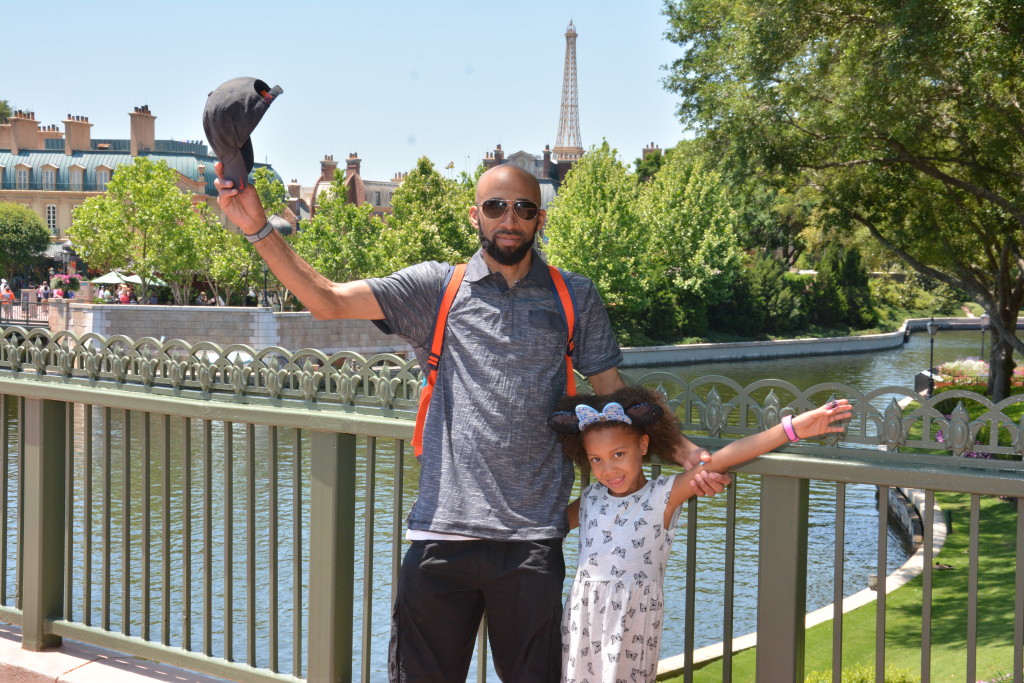 This was actually the last photo taken on our trip. Although Ava was super sad that it was our last day, she was happy to take this photo with her dad. 
If you've visited Disney World, have you used MemoryMaker? If so, what were your thoughts?
*I was invited to attend the Disney Social Media Moms Celebration where I received deep discounts, perks, etc. but all opinions are my own.