This past Saturday, Ava and I had the pleasure of seeing Bob Marley's "Three Little Birds" at the New Victory Theater in Times Square.
Thanks to Chic Busy Mom, we were given press passes to the new stage play, as well as the opportunity to attend the exclusive meet-and-greet with the cast after the show.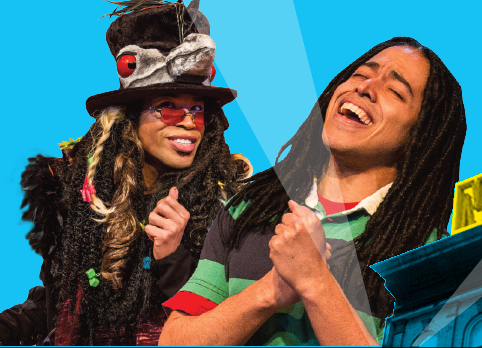 Adapted from the late musical legend's daughter, Cedella Marley's book of the same title, the vibrant play is inspired by Marley's soul-stirring music. It tells the story of a young boy named Ziggy (Jobari Parker-Namdar) who is fixated on television and unwilling to go out and explore his rich Jamaican island much to the chagrin of his mother and friends.  In addition, the antagonist Duppy played brilliantly by S. Lewis Feemster covets the young boy's beautiful locs and tries his best to get them.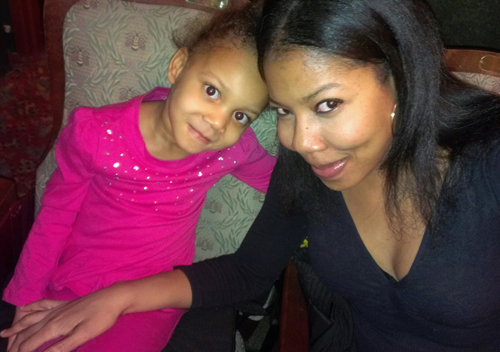 As the story unfolds with the help of upbeat, feel-good songs such as, "Lively Up Yourself," "Brown Girl In The Ring," and "One Love," Ziggy finally comes to the realization that there is more to life than sitting in front of the TV; all while managing to outwit and escape Duppy's hair-stealing grip.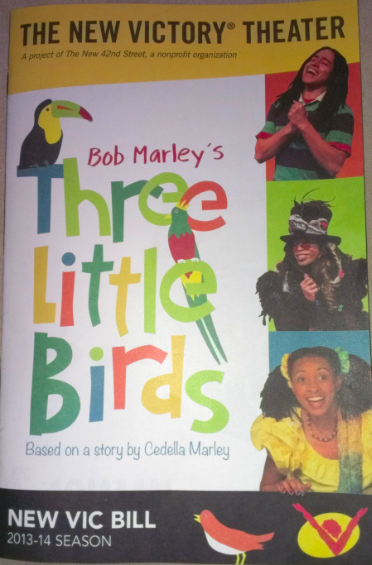 The colorful costumes, catchy reggae tunes and cute storyline make it a must-see for kids and adults! Plus, it's the perfect outing to celebrate Black History Month.
The play opened Feb. 7 , 2014 and runs until Feb. 23, 2014. Visit www.newvictory.org for tickets and more information.
How are you celebrating Black History Month?