Confession: I hate painting my nails.
I have friends who absolutely love giving themselves manicures—I mean they live for it. But for me, it's not high on my list of to-dos. In fact, it's usually done as a last resort right before a big meeting or special event.
But, when I'm in a pinch and need a fast manicure fix, Sally Hansen products are my go-to. They have super pigmented polishes that don't chip after the first dip in the sink. Plus, they're affordable and offer a wide variety of colors. But, we all know that in order for those colors to pop, you have to add a great top coat. Whether you're rocking a classic red or subtle nude, applying a glossy or matte top coat is essential to completing a professional, manicured look.
The brand's Big Shiny Top Coat and Big Matte Top Coat will be your nails' BFF this fall. Both enhance and strengthen, while providing a layer of protection.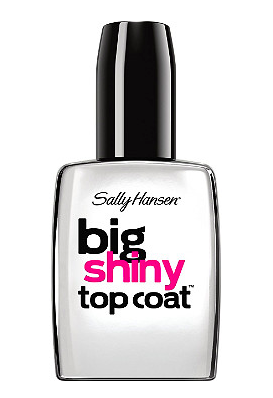 Sally Hansen Big Shiny Top Coat available here, $6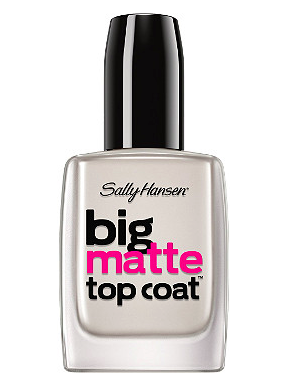 Sally Hansen Big Matte Top Coat available here, $6
Applying the top coat is my favorite part of DIY manis—it's clear, making it virtually foolproof. Plus, these particular polishes set incredibly fast—Big Shiny boasts drying in less than 60 seconds!
While I'm all about glossy finishes, matte overlays will be all the rage this season. The matte option can quickly transform a shiny coat into an modern, look-at-me mani that exudes edge. So what are you waiting for? Go ahead and grab a bottle to complement your new autumn-inspired nail colors.
Shiny or Matte? Which top coat gets your vote?