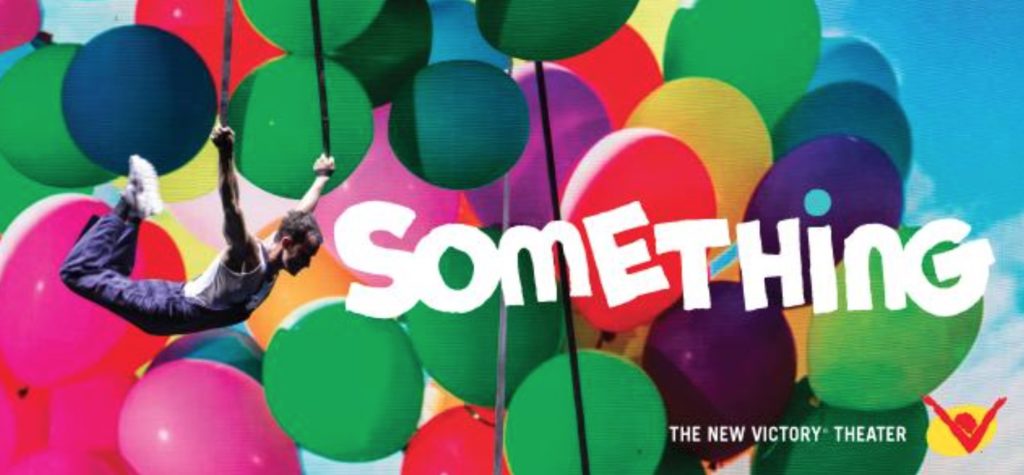 Living with two small children under the age of 8 can sometimes make my apartment feel like my own private circus. Every night I get the pleasure of sitting ringside watching my kids in action—the nonstop acrobatics, tricks and constant stunts seem to transform my living room into a stage of never-ending antics.
So, when I heard about New Victory Theater's new show, "Something," I knew that it was something that my kids would love! This past Saturday we headed to Times Square to see the contemporary Italian cirque (circus). Featuring awe-inspiring aerial acts, dance, and physical comedy, the show was jam-packed with entertaining bits throughout. Comprised of an incredibly talented troupe of seven, the 60-minute show was perfect for my two kids. My 3-year-old son couldn't stop clapping while my 7-year-old daughter's looked on in amazement.
From colorful balloons seemingly lifting a performer into the air to a foot-tapping game of poker, the fun props, costumes, silly sets and scenes set the stage for an enjoyable afternoon. In fact, some of acts didn't end at the theater—for me; many of the scenes were "recreated" the rest of the weekend back in my living room. The only thing that was missing was the popcorn.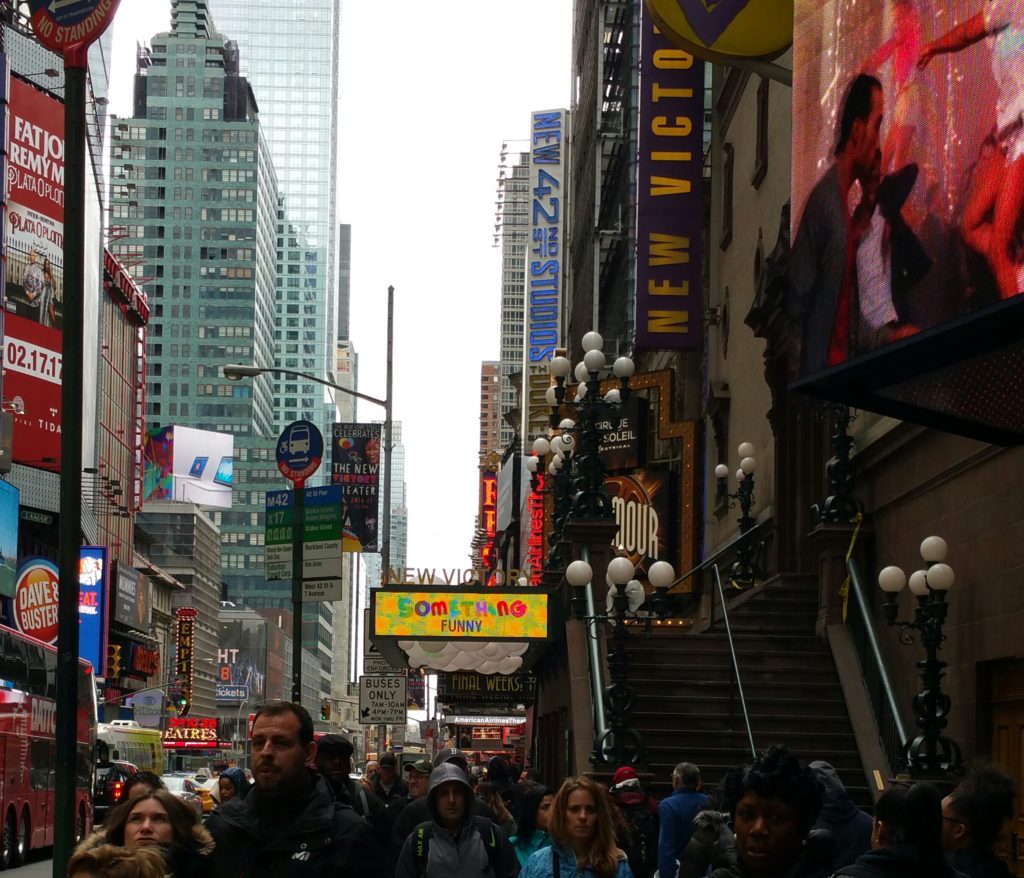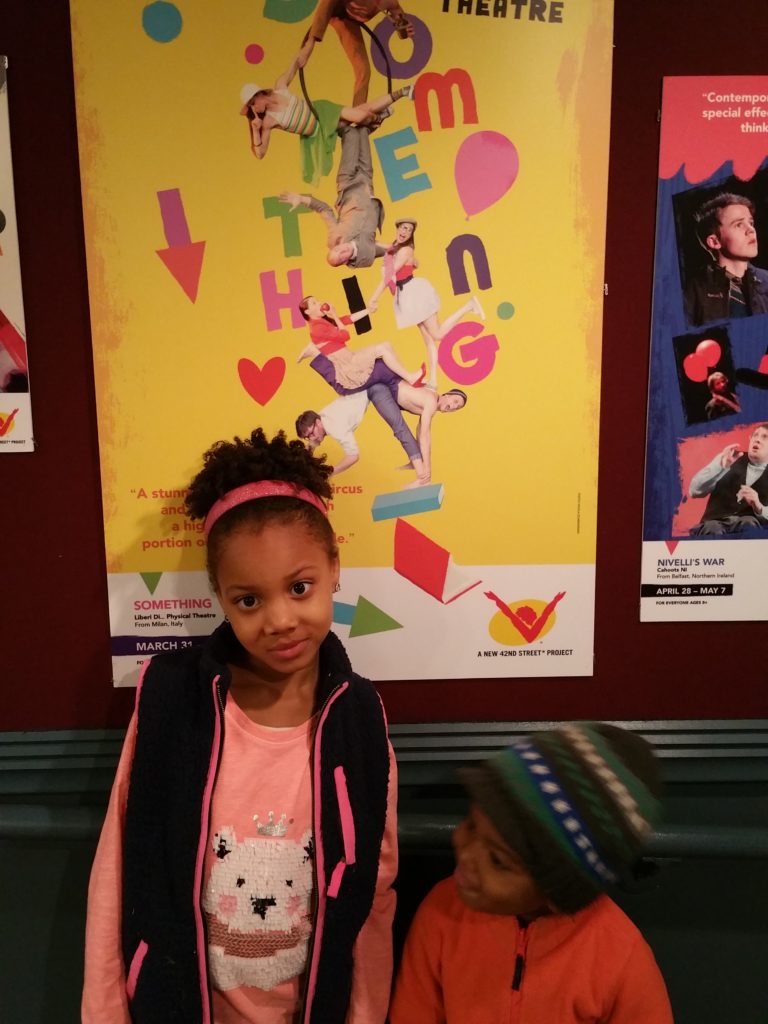 "Something" runs into April 16, 2017. Click here for tickets and more information.
What's the last live show you've seen? What's your favorite Broadway or off-Broadway show?