Happy New Year, I hope you guys had a wonderful holiday!
Although I didn't go to Chicago (my hometown) for Christmas or NYE, I had a fantastic time here in New York with my family. And, when I tell you that I took advantage of the season (since Thanksgiving) to indulge in some of my favorite treats, I REALLY did.
From countless bags of gummy bears to bite-size marshmallow bliss, I had my fair share (and then some) of sugary snacks.  Now I'm left with those dreaded, pesky post-holiday pounds. Plus, I still haven't completely shed my pregnancy weight.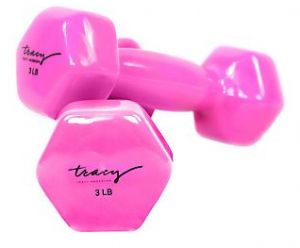 Needless to say, since mid-December I've been hitting the gym harder than ever. Well, I actually really never worked out before, but that's not the point!  Thanks to Beyoncé's surprise HOT release, it's kept me moving and motivated to melt these pounds away by March.
I'll keep you guys posted on my progress!
Did you overindulge during the holidays? Did you make a New Year's resolution? I know it's been out for nearly a month, but what do you think of Beyoncé's new CD/DVD?