When Nivea asked if I wanted to take their  Lip Care Challenge, I was more than game!
Since I'm a fan of the moisture-depleting matte lipstick trend, my lips were in need of some hydrating TLC.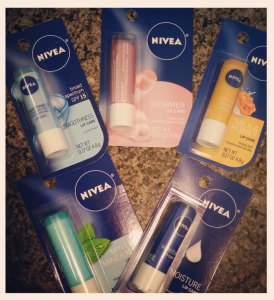 Nivea is sold in most mass retailers. Click here to find where you can purchase.
Over the course of five days, I ditched my favorite, yet drying lipsticks and treated my lips to Nivea's latest offerings. Before I started the challenge, I was instantly impressed by the clean and simple packaging. The frosted pastel-hued tubes were refreshing and unlike other lip treatments. I especially loved that it wasn't wrapped in a cheaply adhered plastic label that's found on similar products. Again, the look and feel of the tubes immediately won me over.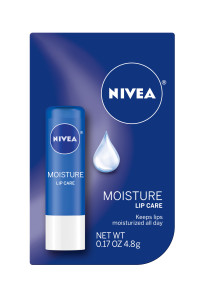 MONDAY: Nivea's Original Moisture Care
On the first day, I can't lie; I went through a bit of a withdrawal from that barely-there feel that accompanies most matte finishes. Forgoing my go-to lippies was an adjustment, but a welcomed one. By the end of the day I didn't mind having a bit of lubrication on my lips.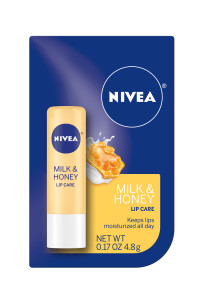 TUESDAY: Nivea Milk & Honey
Next up was the Milk & Honey option. After using the original one the day prior, I was thrilled to try this sweet and soothing balm. It didn't create that unsightly white residue that creeps into the corners of your mouth like other lip treatments. Plus, it had a nice hint of honey fragrance that didn't smell artificial.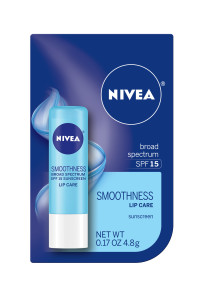 WEDNESDAY: Smoothness
On Hump Day I hit a slump and needed my color fix. I decided to only wear it in the evening once I got home and removed my makeup. It lived up to its name and replenished the zapped moisture of the day and made my lips feel extra smooth.
THURSDAY: Mint & Minerals 
The minty flavor gave my pucker a fleeting, tingly boost. It didn't have an overpowering menthol effect that can ruin some of good balms. It was a nice change.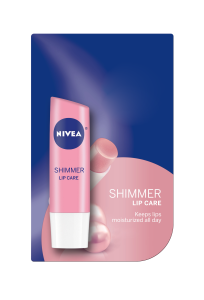 FRIDAY: Shimmer
What better day than Friday to add a bit of shimmer? After having such a favorable week with all of the lip treatments, I was excited to try the final one. The subtle shimmer was just what I needed to finish out the week. It glided on effortlessly and left my lips kissably soft.
Overall, Nivea's Lip Care treatments have earned a permanent spot in my makeup bag. The cute tube and ultra-moisturizing benefits will turn anyone into a balm fan. Plus, none of these five made my lips feel unbearably greasy or gross. Although the challenge is over, I'll continue to keep my lips hydrated and chapped free!
**GIVEAWAY: Want to take the Nivea Lip Care Challenge? If so, you can win all five lip care treatments.  Simply leave a comment below or Tweet me @BrownGirlGumbo telling me your lip care routine. A winner will be randomly selected and notified via email on Thursday, May 5th. This contest is only open to U.S. residents.