I recently attended the launch of Nuance Salma Hayek's spring collection at a beautiful loft space here in New York City.
Before I could even speak with the beauty brand's reps about the line, I was met with the aroma of roses and lavender that made me long for spring even more.  After learning more about the collection, I realized that the fragrant space was inspired by the ingredients (rose oil, lavender, violet leaves, etc.) used in the products.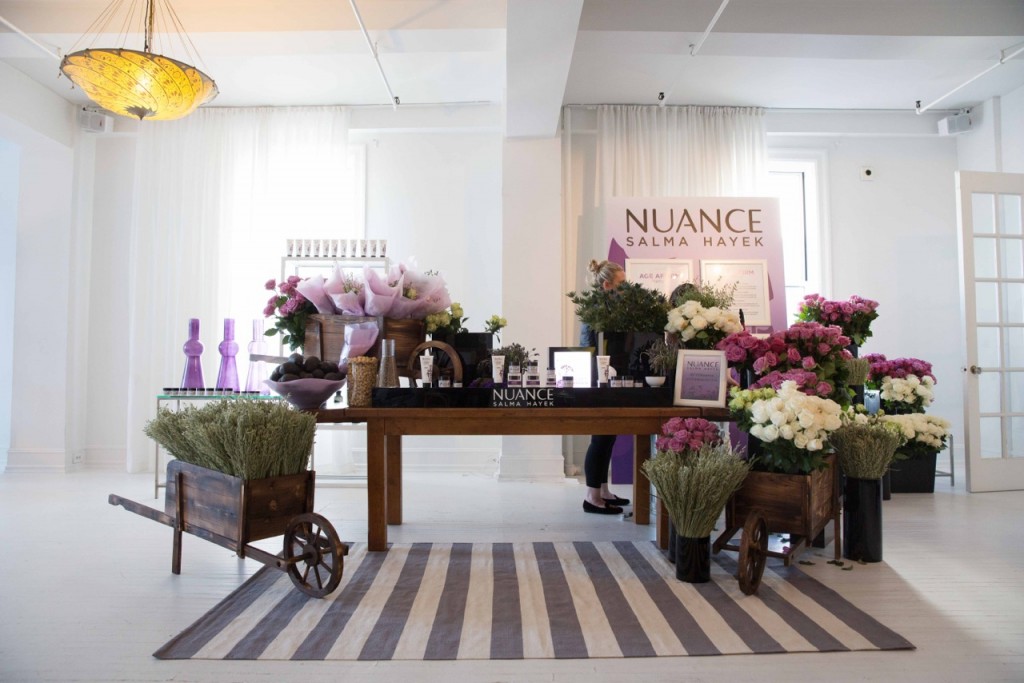 The collection is comprised of hair and skincare products including : Age Affirm Firm Day & Night Cream, Age Affirm Firming Eye Balm, Age Affirming Eye Balm, Age Affirm Firming Neck & Chest Balm, Age Affirm Glycolic Cream Cleanser, Bamboo Extract Straightening Balm, Blue Agave Curls & Waves Conditioner, Blue Agave Curls & Waves Shampoo, Blue Agave Wave Enhancing Styling Swirl, Healthy Shine Nourishing Oil, and Soy Protein Primer Spray.
Nuance Salma Hayek is available exclusively at CVS. Prices range $7.99-$21.99
Since I'm always on the hunt for a cleanser that doesn't dry out my skin, I was most excited to try the Age Affirm Glycolic Cream Cleanser. After about a week of usage, its delicate micro-beads sloughed away dead skin without compromising moisture or irritating my face. Plus, it's sulfate and paraben-free making it a must-have for those of us who like to use products with as few chemicals as possible. Instead, it's packed with natural and exotic ingredients such as oat kernel and botanical extracts that are influenced by the actress's family beauty secrets and world travels.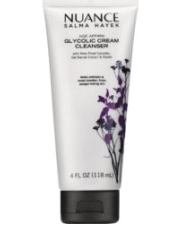 Nuance Salma Hayek Age Affirm Glycolic Cream Cleanser available here, $13.99
I've heard about the Nuance brand for a while now, but never tried any of her products. If the rest of the  collection is half as good as the new cleanser, I'm a fan.
Stay tuned for more product reviews  from the spring collection!
Have you ever tried any products from Nuance Salma Hayek?