There's no denying that Beyoncé, Halle Berry, Tyra Banks and Vanessa Williams are naturally gorgeous. But like the rest of us, they get a little help from professional hair stylists to amp up their beauty. At some point in each of their careers, Oscar James has been that stylist.
For over 20 years, he's styled some of the hottest stars in Hollywood. From magazine covers to monumental career milestones, James has made sure that his celebrity clients always turn heads. I recently caught up with the Emmy-winning stylist to talk go-to styles for the holiday, dry hair and more!
Check out the Q&A: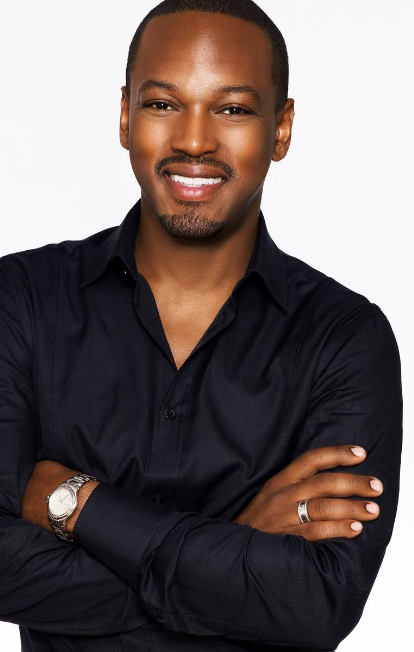 BGG: I know that you believe that taking care of the scalp is the foundation to having beautiful, healthy hair. What's the best way to treat excessively dry scalp?
OJ: Look for nourishing shampoos and conditioners that really focus on the scalp and include vitamins and moisturizing ingredients like shea butter. After washing, make sure you condition your scalp properly to help lock-in moisture. You'll want to use a lightweight oil to moisturize dry areas of your scalp on a regular basis. A great option is CLEAR Ultra Shea, a new line of shampoo, conditioner, and treatments (oil and balm).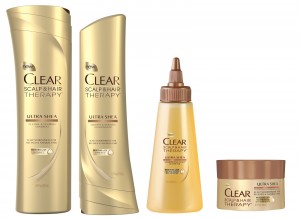 CLEAR Ultra Shea available here; $5.99 (each)
BGG: Many women are beginning to transition from relaxed to non-chemically-straightened (natural) hair. What protective styles do you recommend for women during this process?
OJ: During the transitioning process, the hair can be fragile at the "break line" or the point where the relaxed and natural hair strand meet. If you're going natural, make the transition easier with styles like braids, weaves and wigs.
BGG: Now that most of the country has entered into cold-weather territory, how can we prevent our hair from becoming dull and brittle?
OJ: Make sure that you use a deep conditioning treatment on your hair and scalp every two weeks. It'll hydrate your scalp and protect your hair. You can use the heat from a heating cap or hood dryer for 15 minutes to help seal in moisture.
BGG: With New Year's Eve right around the corner, what are simple yet festive styles that readers can try at home to dress up their hair?
OJ: The holiday season is the perfect time to go all out with something very chic and glamorous. Right now, I love the top knot and a high ponytail. It's the perfect 'do for a holiday party or a night out dancing. It's a great way to look chic while partying the night away because you won't have to worry about sweating your hair out because it will be swept up and off the face. The best style always comes back to starting at the right end of hair, the scalp, so make sure that you pay attention to your hair and your scalp.
BGG: You've styled some of the most glamorous women in Hollywood, what's your all-time favorite look?
OJ: I've worked with countless celebrities during my 20 year career span so it's difficult to select a favorite look! One of my favorite looks was Halle Berry when she won her Academy Award. It was just such a special day and to be included in history in that way was (and is) priceless.
I also love Vanessa Williams on the cover of the October 1994 issue of Essence. It was one of my first covers and is still one of my favorites. Then, there's the New York Times Magazine cover with Tyra Banks. It still takes my breath away. Sometimes everything just comes together and that cover was one of those times.
BGG: What hair trends do you predict will be huge in 2013?  
OJ: I'm not big on trends. I feel that healthy, well-nourished hair and scalp are always in fashion. The goal is always healthy hair that shines and is full of body.
Follow Oscar James on Twitter: @OscarJamesHair
What do you think of  his popular styles for Halle and Tyra? Do you have your style planned for New Year's Eve?