When it comes to trusted health and body care products for me and my family, Dove is always top of mind. In case you didn't hear, the 60-year old brand recently released a line dedicated to our littlest family members: babies.
Yep, the brand behind the celebrated Beauty Bar is now bringing its skincare expertise to infants with its new Baby Dove line. Developed for babies with normal to dry skin, this mild hypoallergenic array of products including Body Wash, Body Lotion, Face & Body Wipes, Shampoo and Baby Bar soothes baby's sensitive skin and moisturizes effortlessly.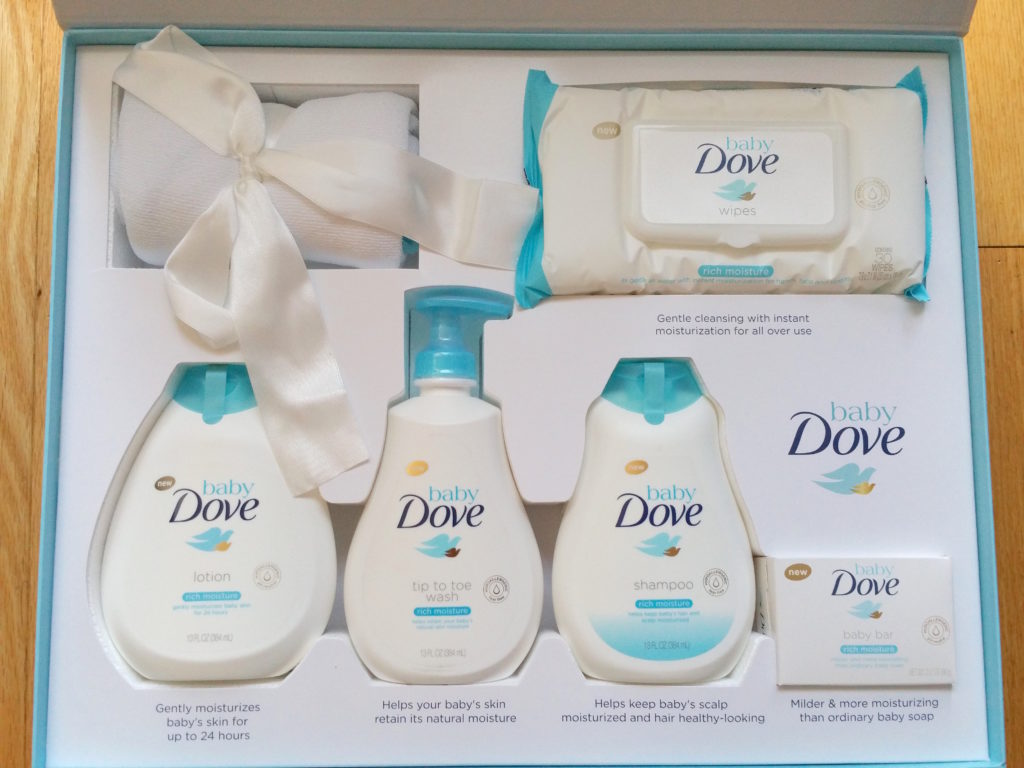 Baby Dove products are available here, starting at TK  
Although I'm no longer a mom to babies, I do have a toddler whom I've tested these new offerings on. However, when my 7-year-old daughter blurted out that these products were for "babies," my son wasn't too pleased. I assured him it was also for big boys and that it would make his skin smooth and smell yummy—and I was right. As expected, it smelled fresh and clean, but not too fragrant.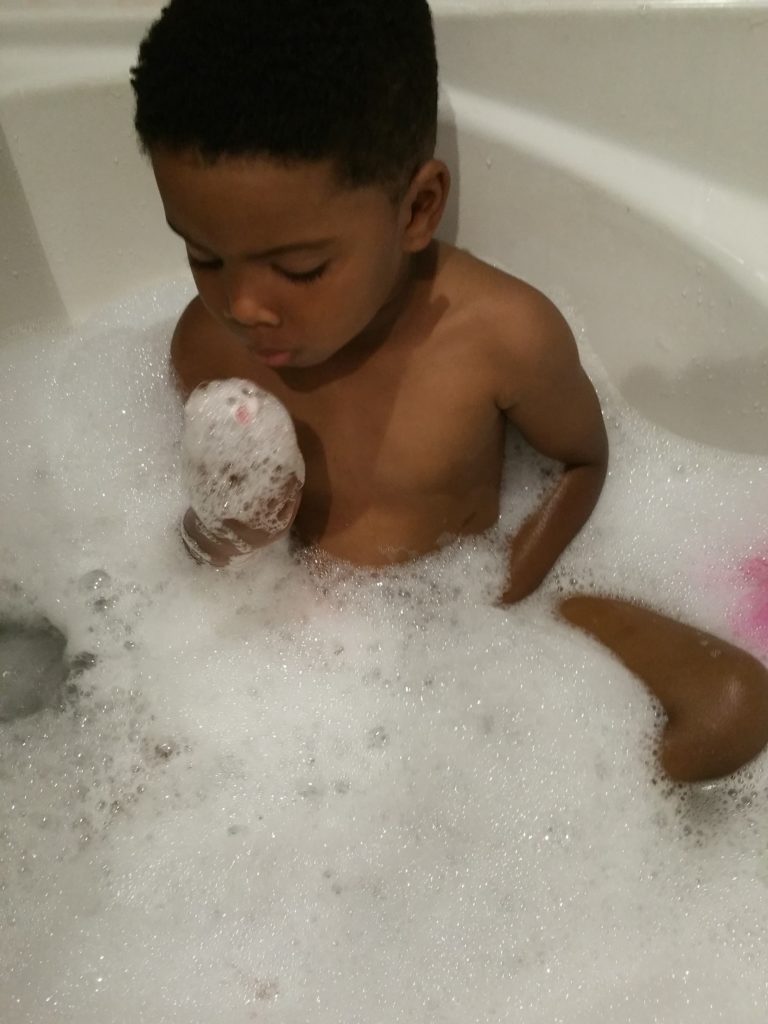 Plus, the body wash hydrated his skin like no other cleanser I've ever used. Usually, after bathing, his skin looks super ashy and dry as if he's rolled around in baby powder! Luckily, after using the new body wash, his skin appeared and felt moisturized—even before applying lotion. The rich formula reminds me of the regular Dove Body Wash that I swear by, which leaves my dry skin super soft after just one shower.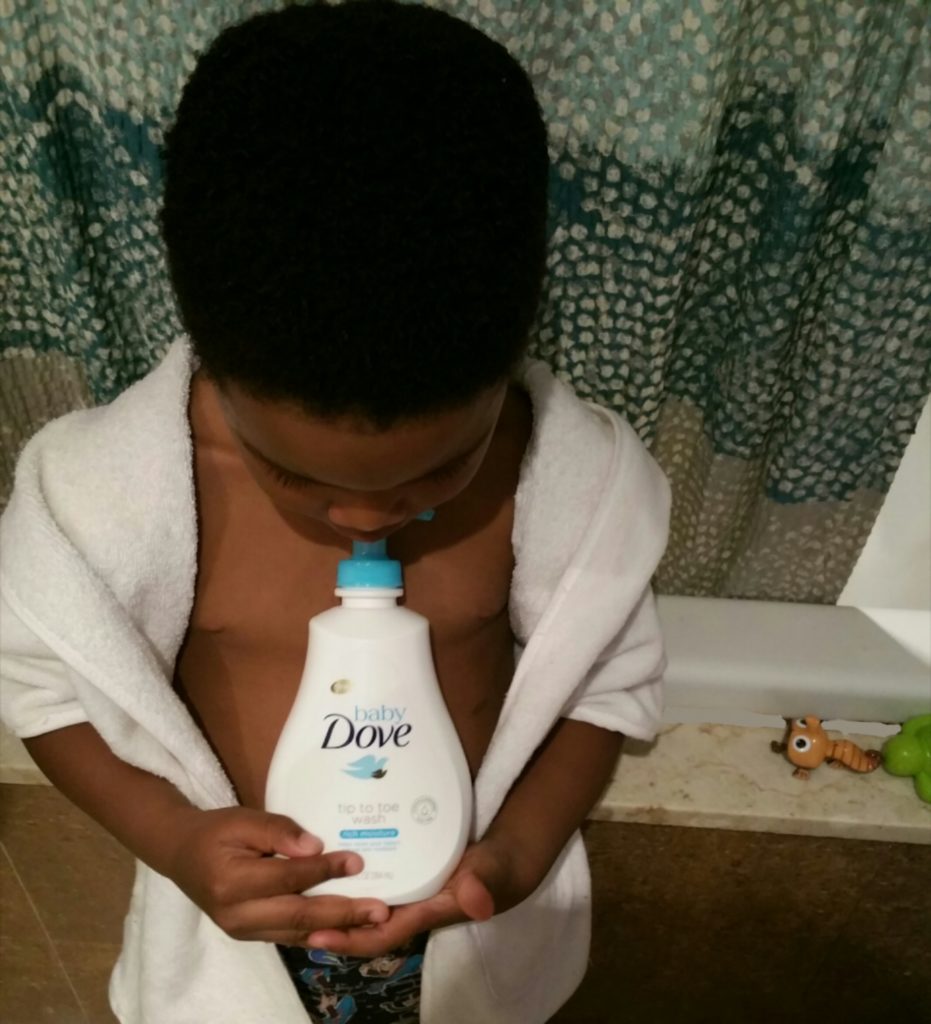 While I could skip the lotion with him, I still rub it on because it locks in moisture and provides an added layer of hydration. Plus, it amplifies that baby fresh scent that I love.
If the positive results I've experienced with my 3 ½ year-old son are any indication, this innovative formula would work wonders on babies with even gentler skin.
**GIVEAWAY**Have you used the new Dove Baby line? If so, what are your thoughts? I've teamed up with Dove to give one lucky reader the chance to win the entire line along with a few Beauty Bars (for moms). The winner will be randomly selected and announced on July 5th. This contest is only open to U.S. residents
How do you make bath time fun for your children?