No one likes pimples.
Especially when you're 36 and well past your acne-ridden teenage years. Unfortunately for me, those pesky bumps are back and have been wreaking havoc on my skin for weeks. Pinpointing the culprit has been elusive, but my guess is that it's hormone based. Until I can get to the root of my flare-ups, I've been using The Vitamin Shoppe's Nubian Heritage African Black Soap as a facial cleanser to keep the blemishes at bay.
Like many BGs, I'd heard about this special soap for years—but, for some reason, I'd never tried it. Boy, am I glad I finally did! Unlike most soap, this one deep cleanses and is packed with natural ingredients that slough away off dead skin cells without the dreaded drying effect. Blended with 100% shea butter, it lathers into a refreshing scent that leaves skin super moisturized and smooth. After the first use my face immediately looked more healthy and radiant.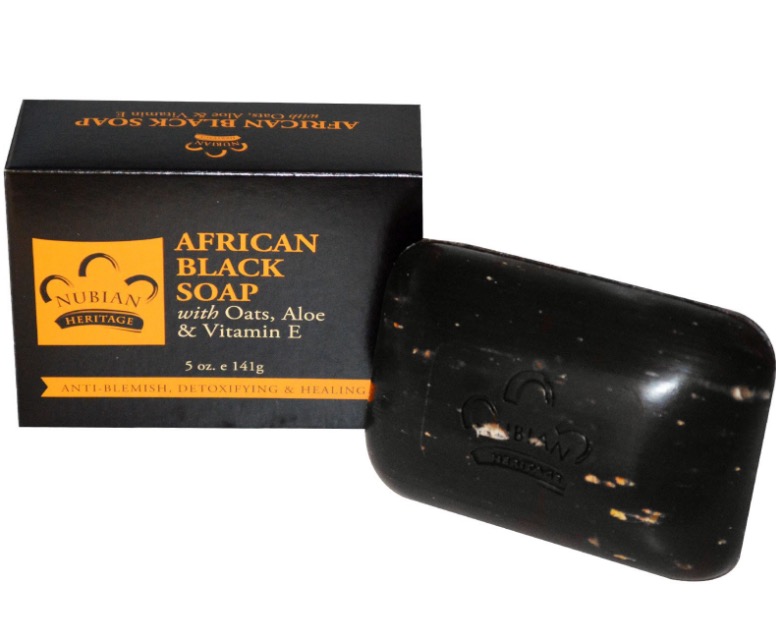 Nubian Heritage African Black Soap available here, $4
Oats, Vitamin E, plantain peel extract, and papaya enzymes are just a few of the other ingredients mixed into the soap making it a must-have for those who swear by all-natural products.
Although I'm not completely pimple-free, I have seen a vast improvement in my skin's appearance since giving this soap a go.
If you're suffering from mild acne, definitely give African Black Soap a try — it doesn't prevent breakouts, but it certainly keeps skin moisturized and diminishes the appearance of blemishes giving me a clearer complexion.
Do you suffer from occasional blemishes or have you been blessed with flawless skin?