Most of us know the importance of using sunscreen, wide-brimmed hats and sunglasses to protect our skin from harmful UV rays. But, I bet you didn't know that contact lenses can also serve as a barrier for our eyes.
Acuvue Brand Contact Lenses is the only major brand to offer a complete line of UV-blocking lenses. In fact, their OASYS® lenses provide the highest level of protection against 96% of UV-A rays and 99% of UV-B rays that reach the cornea.
Since I currently wear eyeglasses and am looking to make the switch to contact lenses, this is wonderful news! I'm all about protecting all parts of my body from the sun, especially during the summer when my exposure is heightened.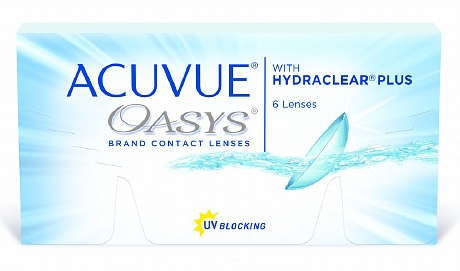 Visit www.acuvue.com for more information
Check out these sun safety tips from NYC-based optometrist Dr. Susan Resnick to help you have a healthy summer:
Wear wraparound sunglasses with UV-blocking lenses
Be wary of cloudy days – you can get just as much UV exposure when it is cloudy, as you can on a bright, clear day
Be cautious around water and snow, as reflections from both can bounce up and into the eye
The sun is most dangerous for the eyes when you least expect it – in the morning and in the evening – when the sun is in direct line with the eye
Do you wear contacts or eyeglasses? How do you protect yourself from UV rays?