We BGs who rock hairstyles that show off our natural curls, waves, kinks and coils know that hydrating sprays are essential to achieving some of our favorite looks.
Although I stopped relaxing my hair in 2007, it wasn't until last year that I finally started using hair spritzers and leave-in conditioning sprays to help  enhance, moisturize and maintain my curls. They can tame frizz, define curls, as well as provide a bit of shine. Plus, now that summer's around the corner these sprays are perfect for overall rejuvenating and refreshing tresses in hot and humid weather.
Check out these picks to help quench your curls: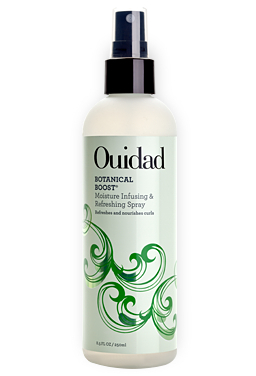 Ouidad Botanical Boost Moisture Infusing & Refreshing Spray (8.5 oz) available here, $17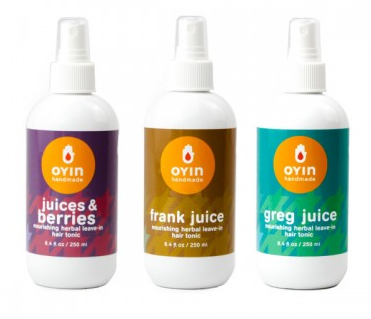 "The Juices" Nourishing Herbal Leave-Ins (8 oz) available here, $14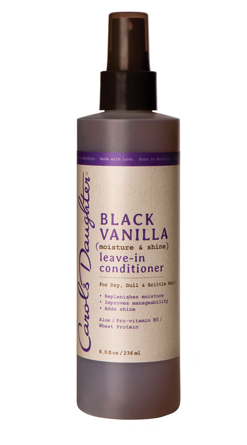 Carol's Daughter Black Vanilla Leave-In Conditioner available here, $11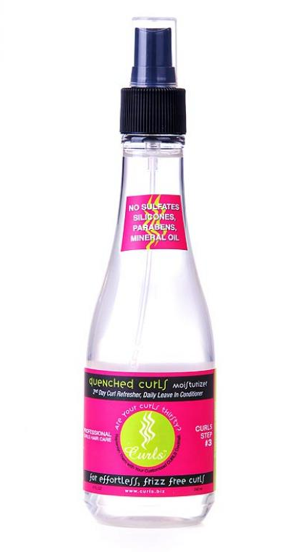 Quenched Curls Curls Refresher and Moisturizer available here, $16

Karen's Body Beautiful Hair Blossom Moisture Mist (8.5 oz) available here, $16
Do you use leave-in conditioner sprays and mists to hydrate your strands?