With Thanksgiving just a week away, it's time to get your classic recipes together and if you're feeling adventurous, gather up a few new ones too.
Why settle for serving the same familiar fare for what will probably be your family's biggest feast of the year? Instead, treat them to some delicious new side dishes that will keep them digging in and coming back for seconds. Plus, it'll give you an excuse to tap into your inner Top Chef.
This year, I'm stepping outside of my cooking comfort zone by preparing a surprisingly satisfying quinoa and dried cranberries dish.  While attending Stoneridge Orchards' fall tasting last month, I was introduced to the recipe and was blown away by the texture, taste and most of all the simplicity of the dish's preparation.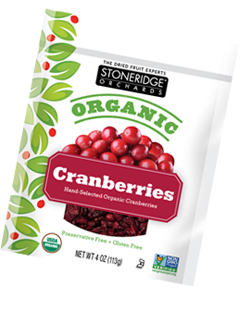 Stoneridge Orchards Dried Cranberries available here, $4.19
Lisa Adams, a New York City-based personal chef and blogger, demonstrated how to make the grain-centric meal in just a few steps. The combination of quinoa, dried cranberries, cilantro, pumpkin seeds resulted in a delightfully savory, restaurant-worthy dish—perfect for the vegetarians and vegans at the table.
Who knows? If it's a success, maybe it'll become a side dish staple on my Thanksgiving menu!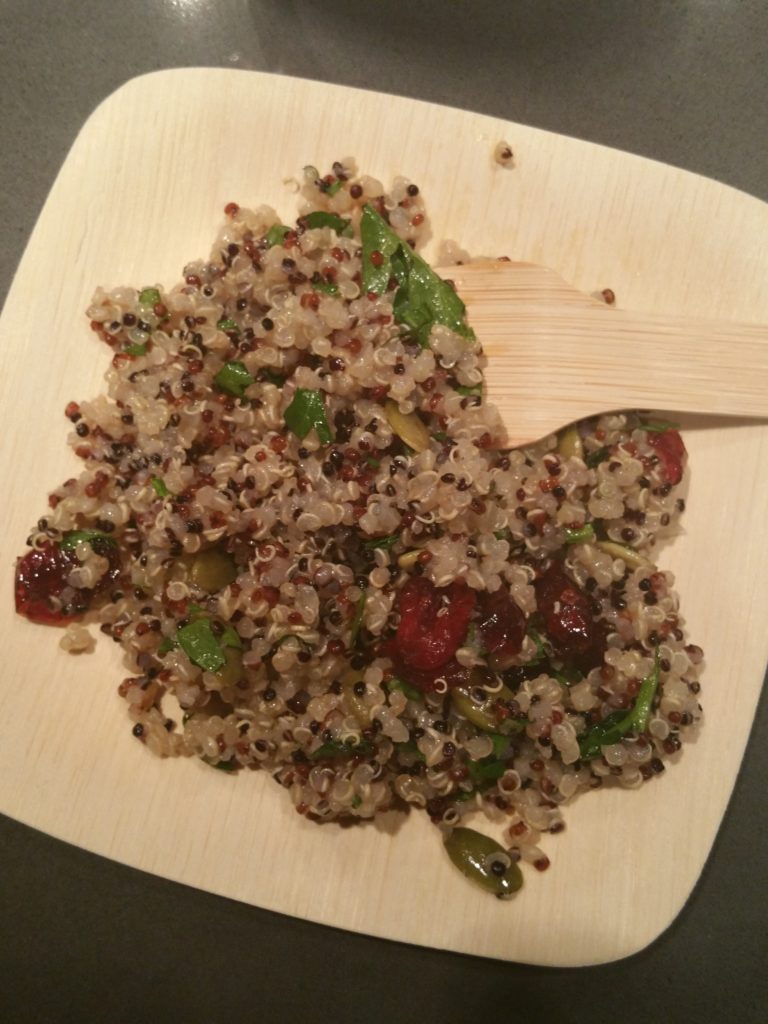 If you're feeling inspired, check out the recipe below:
QUINOA CRANBERRY PILAF 
(serves 4-6)
Ingredients:
4 cups vegetable broth
2 cups dried quinoa
1/2 cup Stoneridge Orchards dried cranberries
1/4 finely chopped parsley
1/4 cup finely chopped cilantro
1/2 cup pumpkin seeds
4 tbsp olive oil
4 tbsp white balsamic vinegar
salt and pepper
Directions:
Start by bringing the broth to a boil, add dry quinoa and stir to remove clumps.
Bring back to boil, then reduce heat, cover and simmer for 10 minutes.
Stir and add a little more broth if it is drying out too quickly. Continue cooking for 5 more minutes.
Remove from heat, and fluff with a fork separating the grains.
Add in remaining ingredients, seasoning with salt and pepper to taste.
Tip: If your family prefers different nuts or herbs, they can be swapped out for almonds or pine nuts, basil or dill. If dried cranberries aren't your fave, cherries, blueberries or even dried peaches will do.
Are you preparing a big Thanksgiving meal or will your family partake in a potluck?