This past Sunday, my family and I visited New York City's International Zoo.
Never heard of it? Well, that's because this zoo was set center stage at the Davenport Theatre right in the heart of Manhattan. The "zoo" is the backdrop to the brand new off-Broadway show, "Endangered! The Musical," which tells the story of a budding kid reporter who gets stranded with a group of endangered animals in the middle of a record-breaking storm.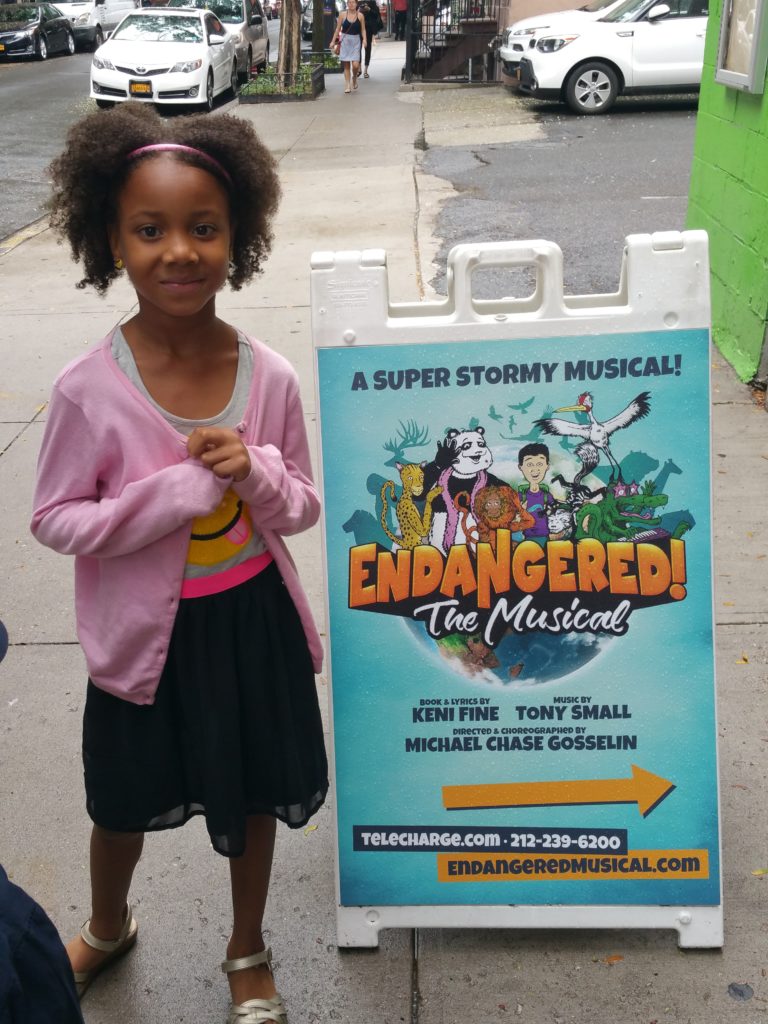 Directed and choreographed by David Chase Gosselin, "Endangered! The Musical," is a delight for the senses. Through heartwarming songs, foot-tapping dances, and funny pop-culture references sprinkled with educational tidbits, audiences are treated to 70 minutes of pure entertainment.
Each of the talented, multi-cultural cast members brought their characters (tamarind, skunk, crocodile, crane, cheetah and panda bear) to life with witty dialogue coupled with their respective, uncanny "animalistic" attributes.
The musical is an amusing way to introduce little ones to the importance of taking care of the ecosystem and looking after all living things, not just people. Afterall, earth is the only planet we have and we must do our best to preserve it and all its creatures. Again, this show does an outstanding job of addressing these issues in ways that are engaging and interesting to children.
Both of my kids enjoyed the show from start to finish. My son was especially enthralled by the music and occasional flashing lights.
If you're a parent of a young child in the New York City area, I highly recommend catching this wonderful musical.
Click here for show times and ticket information.
Disclosure: I was provided complimentary tickets for review purposes only. All opinions  expressed are my own. 
What shows have your family seen this year?