When it comes to producing quality, authentic programming for preschoolers, Sprout is in a class of its own.
The 24-hour preschool TV network's original series, Ruff-Ruff, Tweet and Dave serves as the flagship show for delivering fun, informative and engaging content for the pre-K set. My son has been watching the interactive animated series since it premiered in 2015 when he was barely two years old!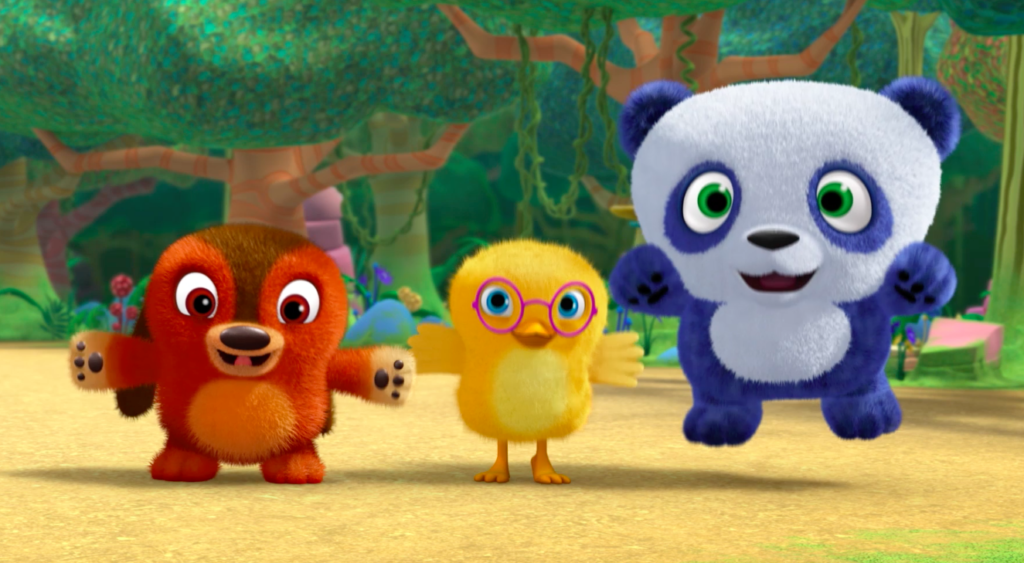 He's grown with the show and enjoys guessing along with the adventure-loving title characters as they embark upon journeys unlocking their imaginations and discovering new things along the way. The ten-minute game show format keeps him entertained and successfully holds his attention. As many moms know, that's no easy feat. That's why I appreciate the show's structure. The multiple-choice questions throughout allow my son to use his cognitive skills to decipher outcomes, in turn developing his reasoning abilities. Plus, I know that he will be able to follow the storyline, while learning in a way that captivates him.
To celebrate the premiere of season two, we hosted a small viewing party to honor our favorite pup, Ruff-Ruff, our lovable chick, Tweet and our unique blue panda, Dave. One of the new premiere episodes tackles the scenario of encountering a friend who speaks a different language. The upcoming season will surely keep preschoolers inquisitive and eager to learn!
Check out our party picks below: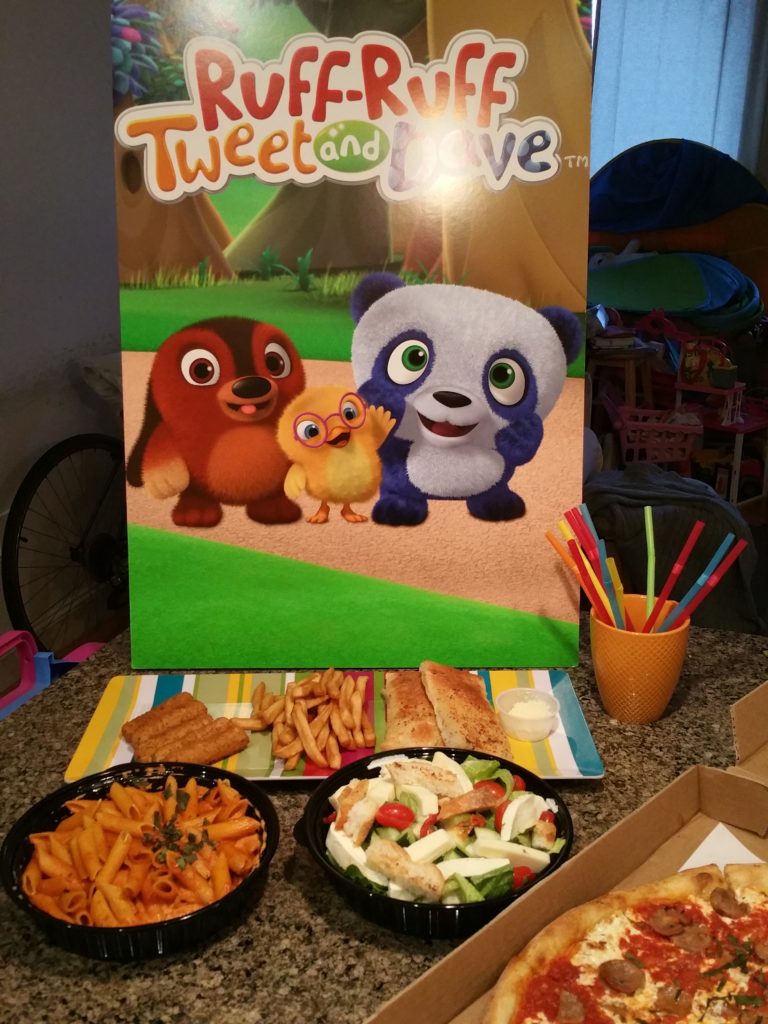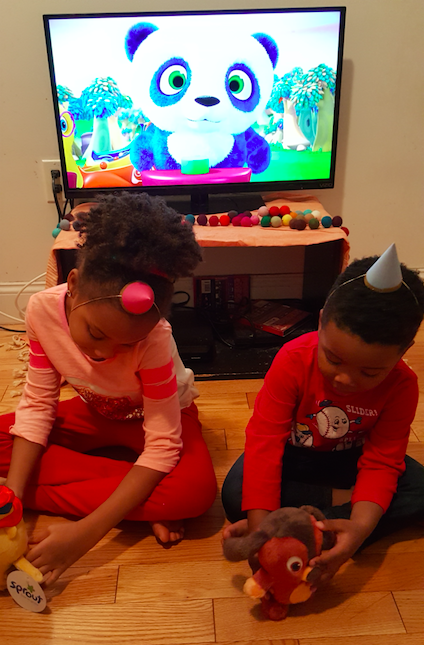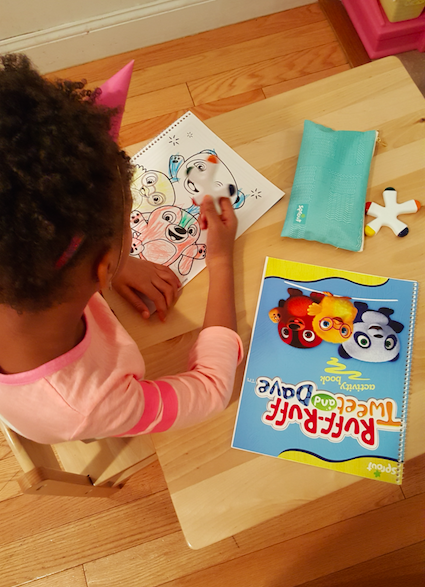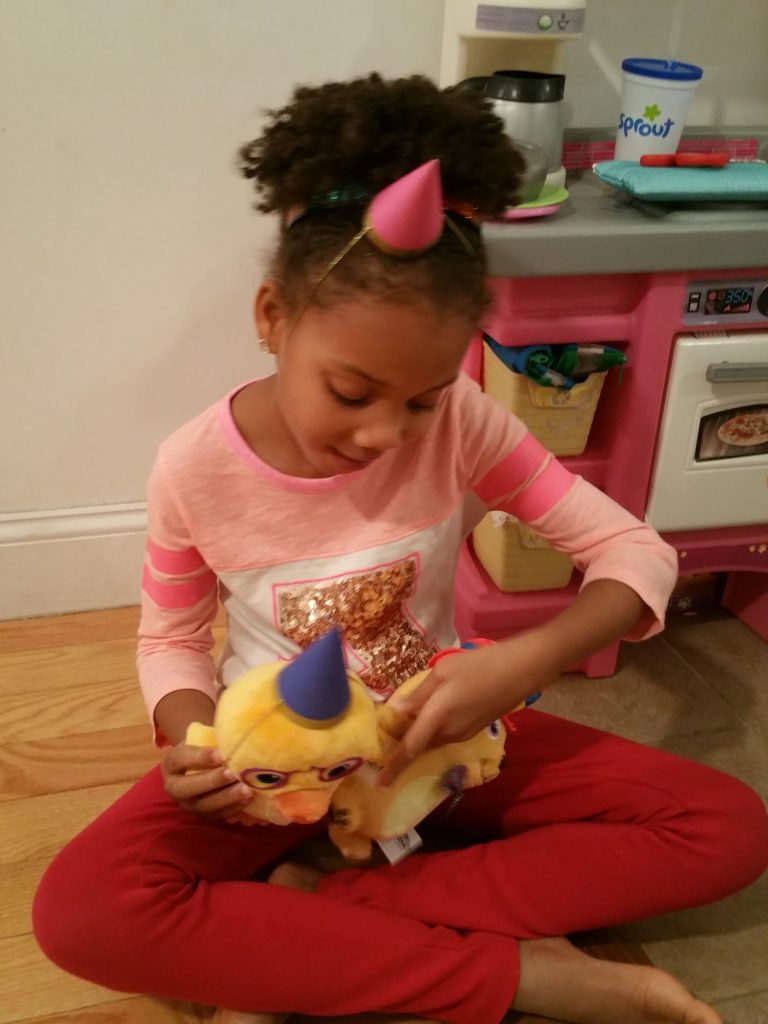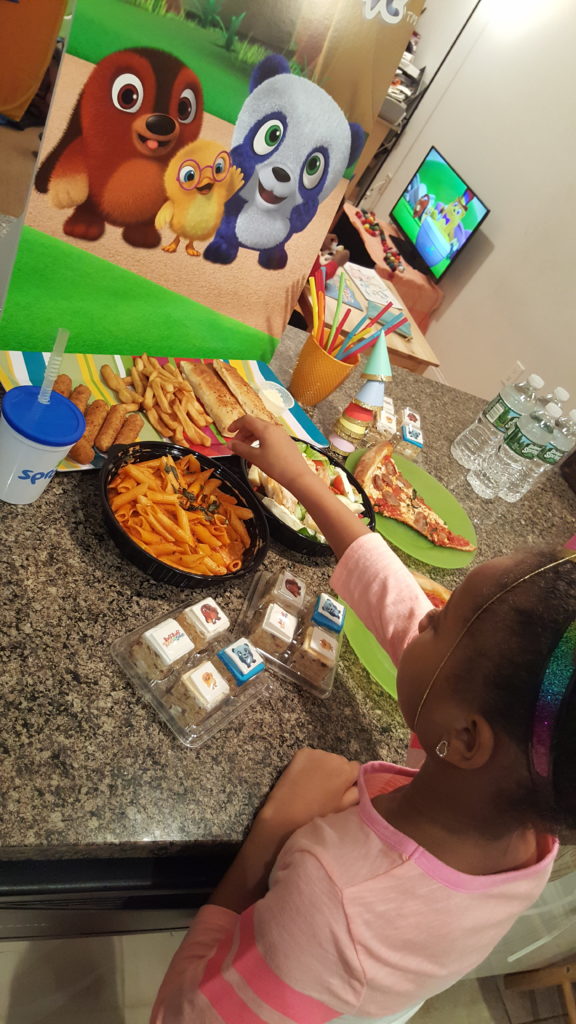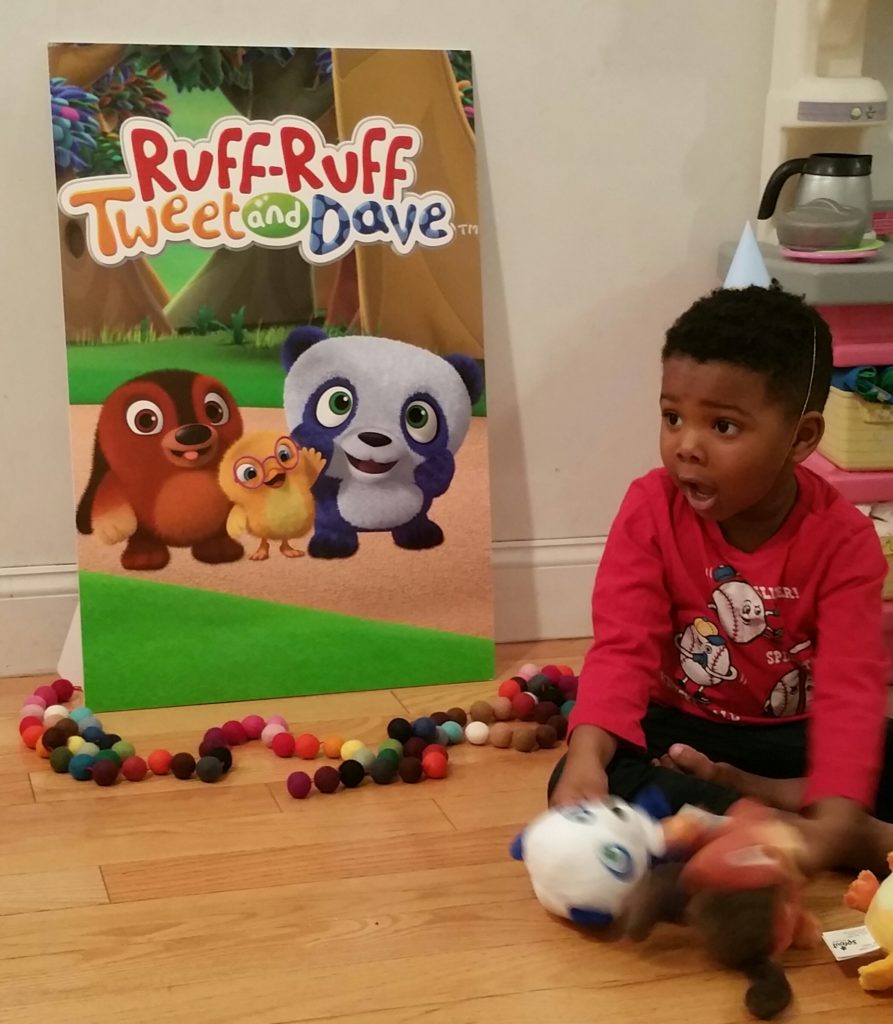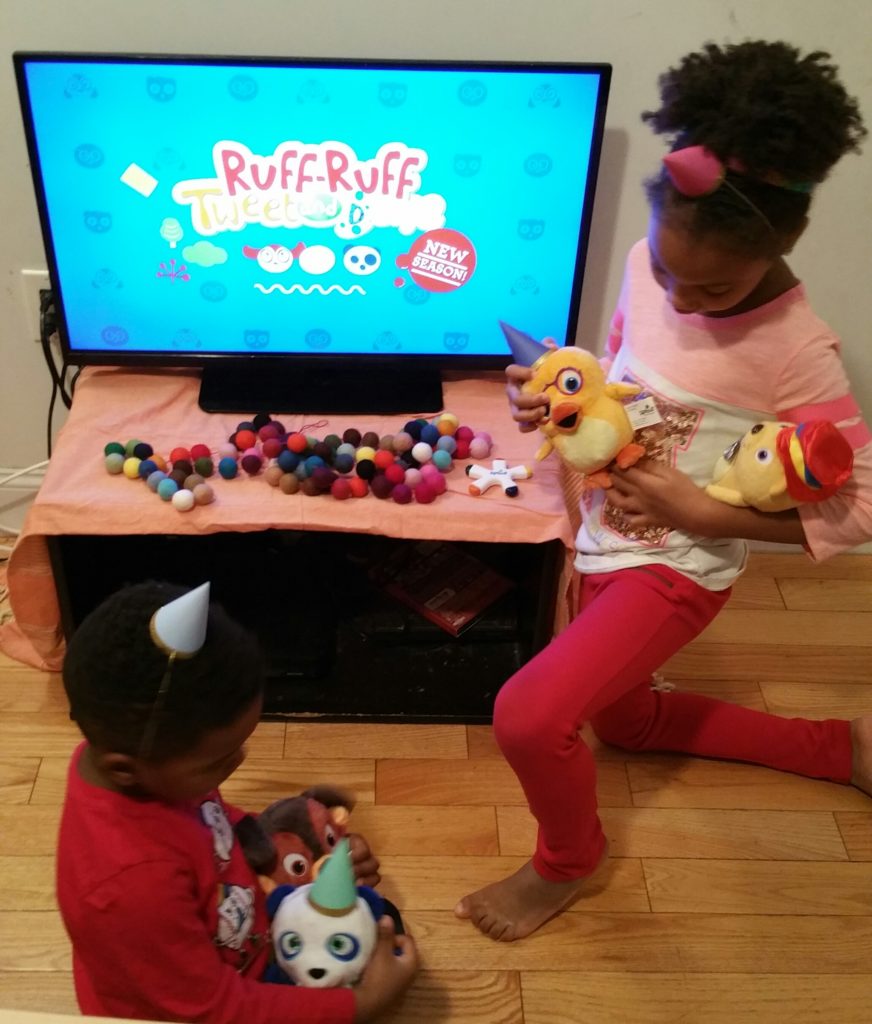 Can you guess who had the most fun? Ask the hat, ask the hat! If you guessed MJ, you were right! He slept with his new plushie friends and woke up the next morning with them in tow. Ava had a great time too, but she was a bit under the weather. They've both enjoyed "Ruff-Ruff, Tweet and Dave" throughout the years and look forward to watching new episodes.
Check out the trailer for season two:
Sprout's Ruff-Ruff, Tweet and Dave Season 2 premieres Saturday, Feb. 18 at 12pm EST.
Disclosure: Sprout provided Brown Girl Gumbo with food and party decor for review purposes only.  All opinions are 100% my own.