Now with the official start of summer only a couple of weeks away, it's time to slip into some stylish sandals!
Each year I buy several pairs of inexpensive, yet trendy sandals but they usually leave my feet in pain. Basically, they last a season and then I'm on to the next. Since I don't have a high arch, it's difficult finding pairs that don't hurt my feet, pocketbook or compromise style. Enter Vionic sandals.
This innovative brand has an "orthaheel" technology that provides stability, support and most importantly, comfort. At first, I was reluctant about testing out a pair of their sandals because I feared they'd look like something out of my granny's closet. Let's face it, whenever the words "ortho" and "shoe/sandal" are mentioned in the same sentence it usually isn't a good look. Luckily, once I tried them not only were they comfy, but actually cute! Plus, they seem to contour with the shape of my feet, which is unlike any sandal I've ever worn.
Since I'm a mom, these have become my go-to weekend sandals for running errands and taking family walks. They're easy to slip on and can work with just about any casual ensemble. Now if only they could create some comfortable, sexy heels or stilettos!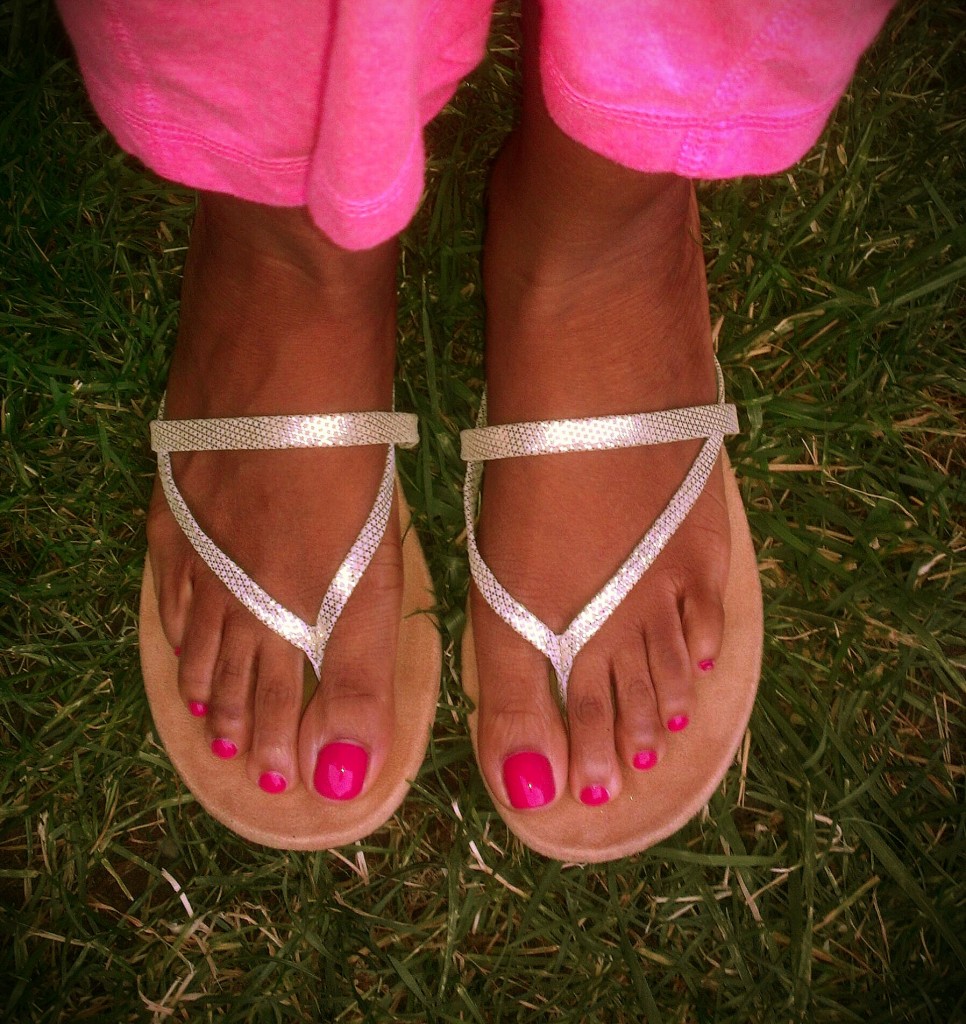 I'm wearing the "Santiago" leather sandals and are available here, $99
What's the most important factor when it comes to purchasing sandals? Price, style or comfort? Unlike heels, are you willing to compromise comfort for stylish sandals? Share your #solestory on Instagram!