Although I've been happily living in New York for nearly a decade, I still consider myself a true blue Chicagoan! That's why I entered Junk Food Clothing's contest to show off my hometown's team spirit and personal style.
The vintage T-shirt company, gifted me and 14 other bloggers, tees of our fave teams from their new NFL 2012 collection. Each blogger had to submit a photo wearing the shirt and the person with the most votes will win 5 tees (a $160 value) of our choice from the brand.
I won't lie; I don't know a fumble from a free-throw (OK maybe that's a stretch), so my way of supporting sports teams is to rock a cute mascot or logo emblazoned tee.  That's why I thought this would be a fun contest to enter.
Check out my Chicago Bears Vintage Gameday look. If you like my style, vote for me here: http://pinterest.com/junkfoodtees/nfl-blogger-love/
Thanks in advance!!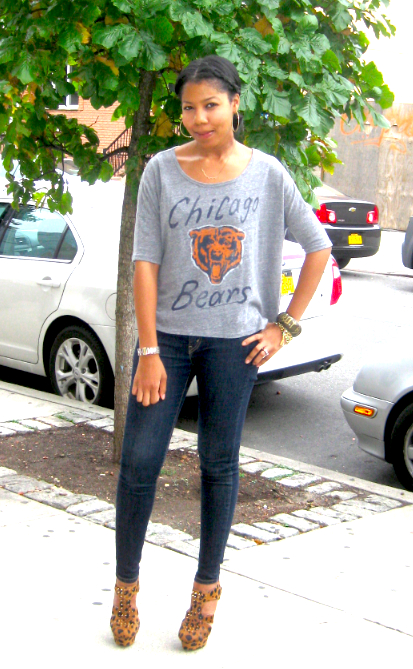 P.S Here's a close-up of the Kandee shoes that I'm wearing in the pic.
No matter what team you're cheering for, there's always a cute tee to let you do it in style!
Here are a few other cool team tees:
NFL Minnesota Vikings Vintage Kick-Off Crew tee available here, $32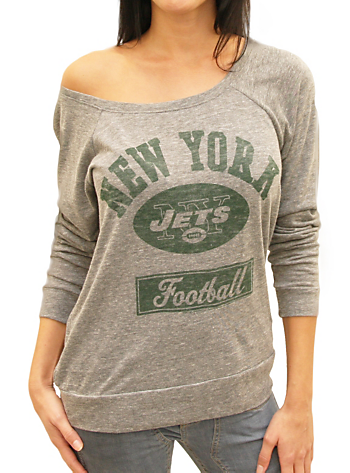 NFL New York Jets Vintage Gameday Tee available here, $32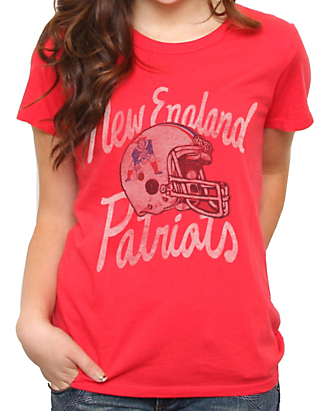 NFL New England Patriots  Vintage Kick Off Crew Tee available here, $32
What's your favorite sports team?