With one full month of summer left, now's the time to highlight your melanin-rich tan.  What better way to bring out those gorgeous gold and red undertones than swathing on a bronzer?
Whether you want to accentuate your cheekbones or define areas where the light natural hits, dusting on a little bronzer goes a long way—but tread lightly. Don't overdo it, otherwise you'll end up looking like a an oompa loompah or that presidential candidate that rhymes with "dump." Apply just a bit to the bridge of your nose or along your brow bone for a sun-kissed glow.
To channel my inner J-Lo, I've been using jane iredale's quad bronzer in "Moonglow" for years and for good reason. First, the compact comes in four complementary shades for us BGs and it's made with all-natural minerals that won't clog pores. Plus, unlike other brands, it doesn't have an ultra-shimmery tone. With gold flecks throughout, it provides just a  hint of color to keep skin looking luminous all summer long.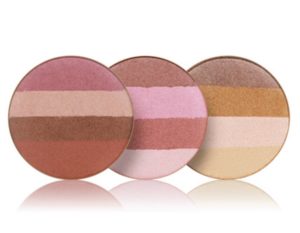 jane iredale's Bronzer Refills in 'Moonglow,' 'Sunbeam' and 'Rose Dawn,' available here, $44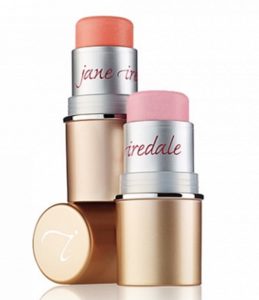 If you're looking to simply highlight, jane iredale's In Touch® 'Comfort' offering is a fave too. It's compact, creamy, easy to apply, mess-free and smells good!
What's your favorite bronzer and/or highlighter?