Looks like Pharrell isn't the only one who wants to make us happy.
Oprah Winfrey and her team are also on a mission to help us find and celebrate our inner joy with the release of  "O's Little Book of Happiness."
Right in time for spring, the editors of O, The Oprah Magazine have compiled a bevy of  uplifting and inspiring stories that have been featured in the magazine (over its fifteen year history) and turned them into a splendid audiobook.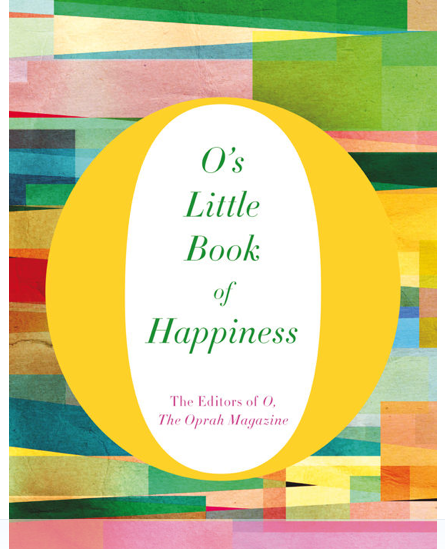 "O's Little Book of Happiness" audiobook available here, $14
With anecdotal stories from popular spiritual-centric authors such as Brené Brown, Elizabeth Gilbert and Marianne Gingher, the audio book is chock full of funny, thought-provoking and timeless advice.
Unlike Oprah's best-selling, "What I Know For Sure" audiobook, this one isn't narrated by the media powerhouse, but by a cast whose voices are just as soothing, entertaining and upbeat as hers.
Although we know that happiness is a choice—if you're looking to unlock the sunshine in your life, this audiobook is a great starting point!
No matter what you're going through, what's the one thing that can always make you happy?