Is there anything that Vanessa Williams can't do?
The stunning multi-talented entertainer, author and mother of four, now has her own anti-aging skincare line. Launched last year, ReVitalistic Skincare, is Williams' latest endeavor in the cosmetics world. The former Miss America, 49, who has always been vocal about her personal struggle with skin problems, previously worked with Proactive (the popular acne-fighting formula), but is now stepping out on her own.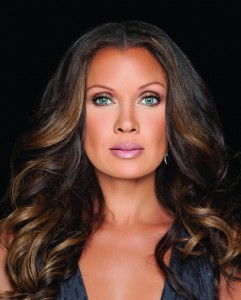 Designed and developed by Williams, the expanding ginger-scented  collection includes premium creams, serums and moisturizers. Her latest release, Three-Piece Anti-Aging System ($68),  includes the top-selling Re-Start Skin Serum, along with two new products: Re-Focus Firming Eye Serum and Re-Quench Anti-Age Defense Intensive Moisture Treatment. While there are so many celebrity skincare products on the market, Williams is confident that she has the right stuff.
"With my ReVitalistic Skincare Anti-Aging System, you are able to maintain an effortless and efficient three-step anti-aging regimen at an incredible price," Williams says in a release. "Once you try my most basic regimen, which is effective and easy to use, you will notice how much better your skin will look and feel."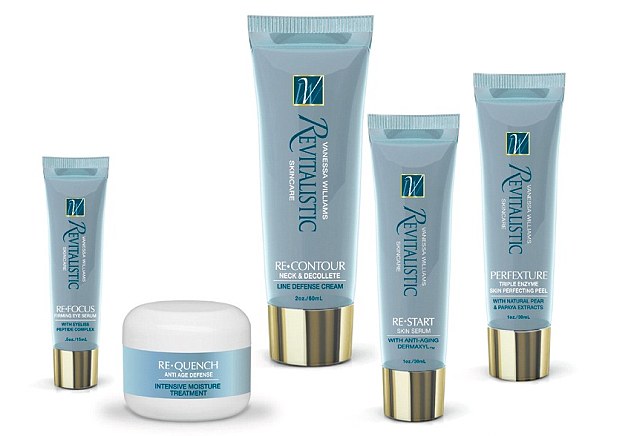 Available at www.QVC.com
Although I haven't tried any of her products, I'm looking forward to catching Williams on QVC tonight to learn more! Be sure to tune in to QVC's "Friday Night Beauty" tonight 11pm (EST) if you want to buy or learn more about ReVitalistic Skincare products. 
Would you check out her products?