Besides loads of lip gloss, my cell phone and a mini notebook, there's one other thing that's always a mainstay in my handbag: hand cream.
Soap and Paper Factory is my current favorite. Their line of premium hand creams is a notch above typical hand lotions. The slightly scented all-natural moisturizers are packed with essential oils that quickly soaks into skin leaving behind super hydrated hands. Ideal for winter, these luxe creams zap dryness caused by cold weather. Not only do they combat ashiness, but they also protect. Plus, they come in incredibly cute recyclable aluminum floral-designed tubes.
If you're looking for pretty and practical stocking stuffers for the holidays, these hand creams should top your list!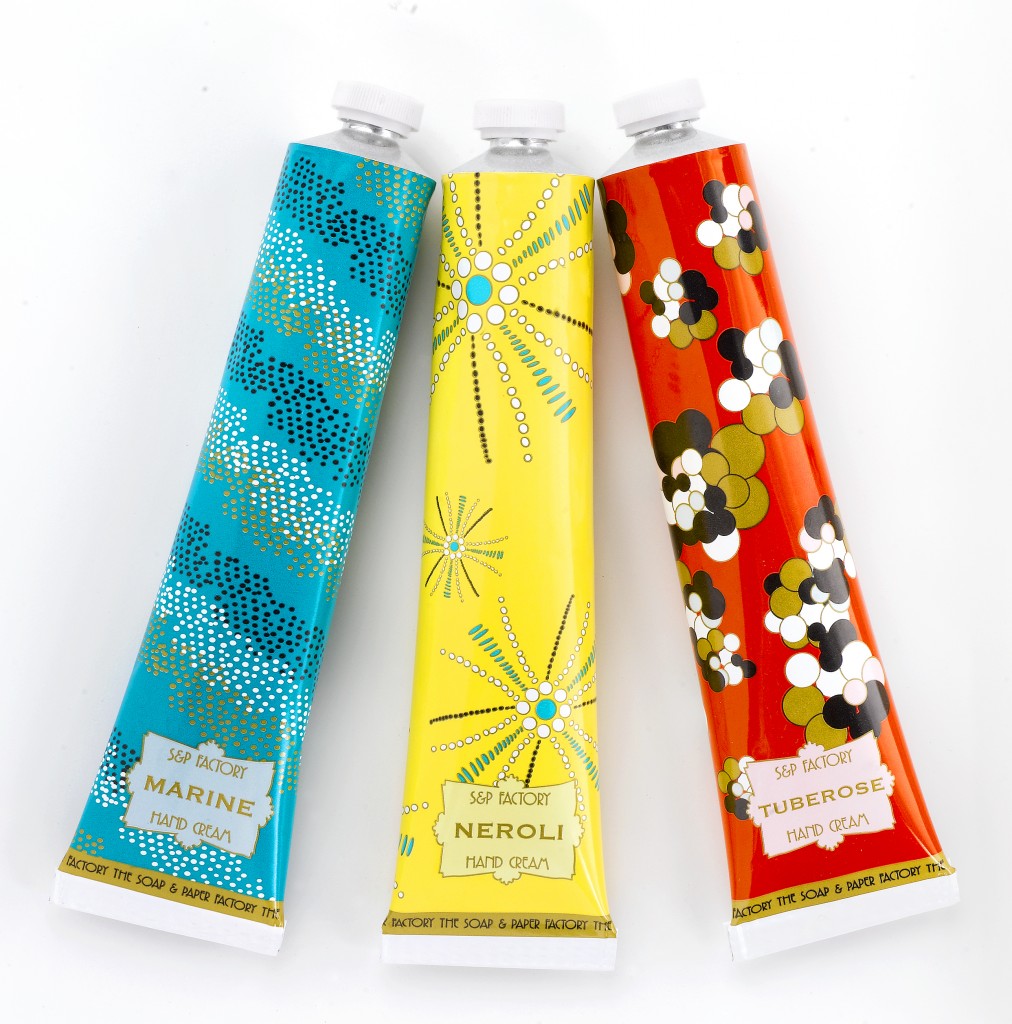 Available at anthropologie; $18 each
Do you always keep a hand cream on hand in your handbag?