We are witnessing a natural hair revolution.
For the first time in decades, we BGs are embracing and proudly flaunting our natural hair textures in droves. But, the best part of this newfound self-acceptance is that we are teaching our children to love their kinks, coils and curls too!
Thanks to brands like CurlyKids, a hair care line that caters to kids' curly-haired needs, moms like me can comb and style our little one's hair with confidence.
For the past six months, I've been consistently using CurlyKids products on my daughter's hair. Created to treat a multitude of curly hair textures, especially those with excessive dryness and breakage, the line includes: shampoo, conditioner, gel, control paste, curl defining lotion and detangling sprays.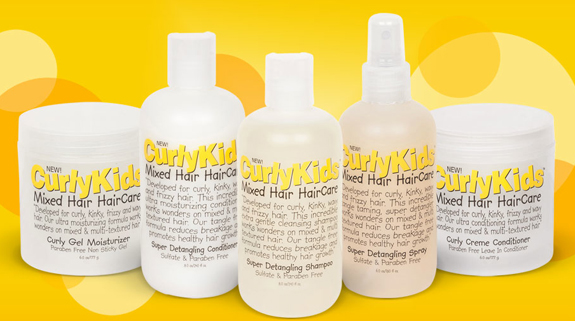 CurlyKids Hair Care available here, $5 each
Usually, I tend to use a variety of product brands to achieve a desired effect or style. But, this time I wanted to see how the entire line worked together. And, I'm glad I did.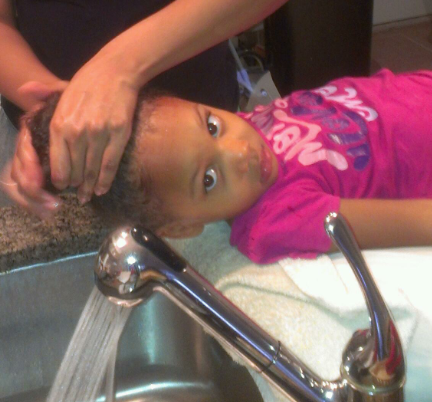 Ava getting her hair washed using CurlyKids Shampoo & Conditioner.
From the sulfate-free shampoo to the frizz-taming control paste, I've been pleased with how well the products complement each other. Since she has super dry, easy-to-tangle hair, I have to use products that will properly moisturize without leaving behind a greasy or sticky residue. Luckily, CurlyKids gets the job done.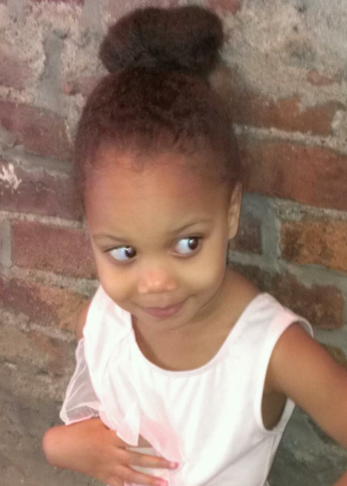 Ava sporting her signature topknot using CurlyKids Curly Gel Moisturizer.
Out of the line, the Curly Gel Moisturizer and the Super Detangling Spray are my two faves. The gel is fragrance free and doesn't create that unsightly flakey crust that we all dread. Plus, it adds moisture while taming her curly fly-aways. The Super Detangling Spray makes manageability a breeze because it unsnarls her strands effortlessly.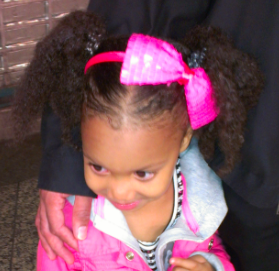 I achieved this pigtail look by using CurlyKids Control Paste, Gel Moisturizer and Detangling Spray.
Although the brand's site says it's for "mixed hair," my daughter is 100% African-American so it's safe to say that it's suitable for ALL curly hair types. Oh and to top it off, all of their products are only $5!
If your little one is in need of some TLC for her tresses, definitely check out CurlyKids!
What products do you use to keep your kids' hair looking good?