Now that Old Man Winter has officially arrived, it's time to find places where kids can stay warm and have fun this winter.
With outdoor activities pretty much off-limits, we moms must do a bit of digging to find indoor kid-friendly spots. Living in New York, the options are seemingly endless. People often tell me that they don't know how I manage to find so many places to take my kids, but the truth is that I simply research. Most major cities are teeming with options for school age children during the colder months—the secret is just seeking them out.
From engaging events to educational exhibits, there's always somewhere new to explore. Below, find five of my family's favorite places in NYC to keep little ones occupied all season long.
Gulliver's Gate may be all about small wonders, but it's big on fun. Located in the heart of Times Square, this unique attraction brings a miniaturized version of the world to the crossroads of the world. Based around the popular adventure story, "Gulliver's Travels," this awe-inspiring exhibit of miniature models is nothing short of amazing. With more than 300 built-to-scale scenes, including model landscapes in New York, Asia, Latin America, Russia, Israel and many other regions from across the globe, it will keep you and your kids intrigued for hours on end.
Address: 216 W 44th St, New York, NY 10036
New Victory Theater is an excellent way to introduce children to live performances. The off-Broadway theater is the city's first and only full-time performing arts theater for kids. With several shows each season, you're bound to find the perfect for your family. Plus, the newly-renovated arts center in the theater's lower level provides a space where children can partake in arts & crafts that complement most performances.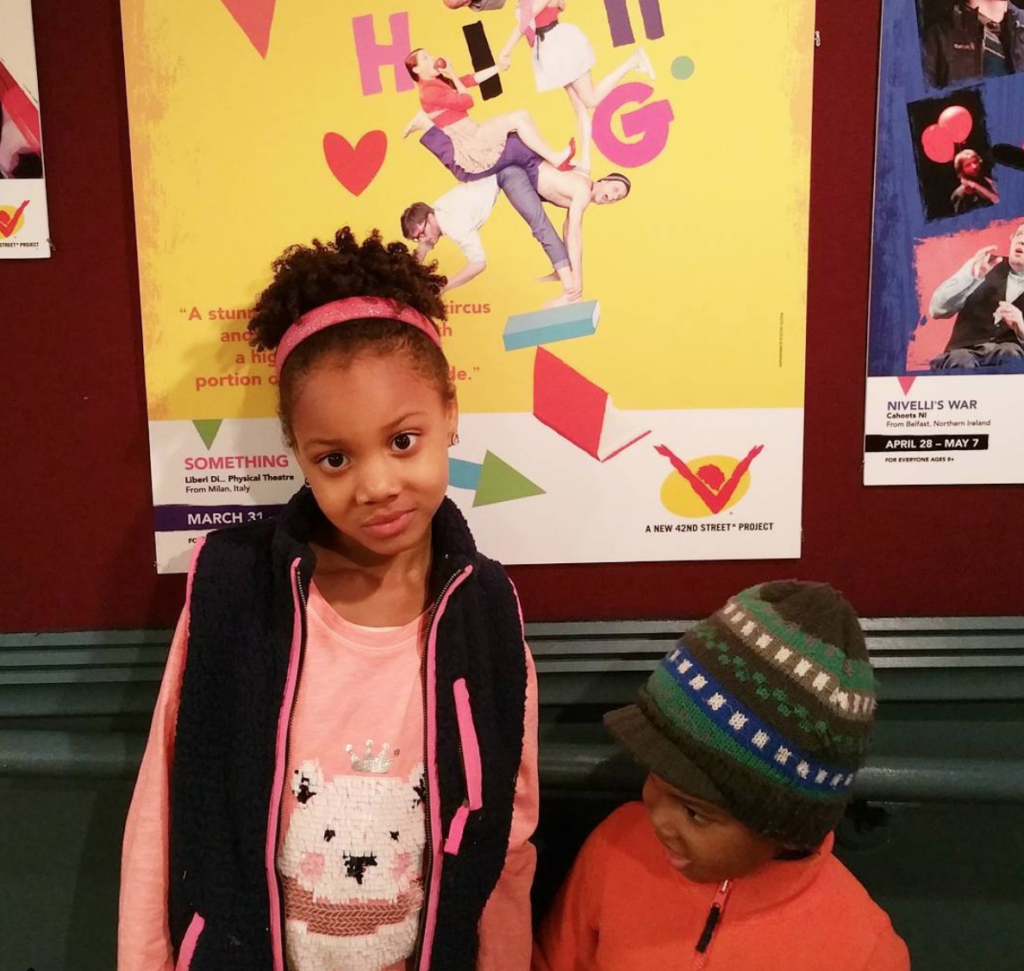 Address: 209 W 42nd St, New York, NY 10036
One World Observatory is a breathtaking place for all to marvel. Not only can riding to the top of one of the world's tallest skyscrapers be an exciting experience for your child, it can also be an educational one. Sure, seeing New York City from 1,776 feet in the air is a sight to see, but use your visit to One World Observatory as a teaching moment. The terror attack that occurred on September 11, 2001 may be too much to explain to a toddler, but for older children it can be a good opportunity to talk about this dark spot in American history. After checking out the view, head over to the 9/11 memorial and museum only steps away, and grab a guide on how to talk to your children about the devastating attack.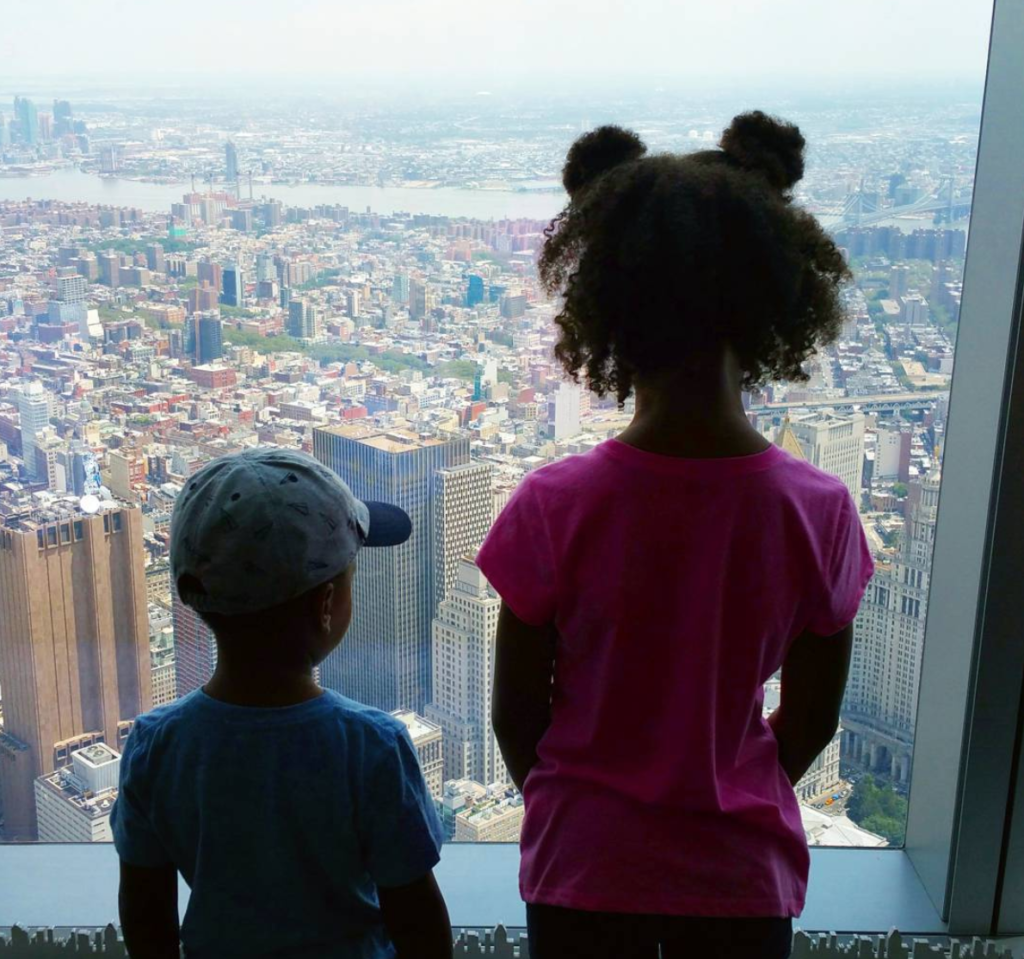 Address: 285 Fulton St, New York, NY 10006
From enriching exhibits to educational play, this kid-centric museum has something for children of all ages. Rumored to be the first museum to cater to the younger set, Brooklyn Children's Museum is filled with activities and programs that encourage social, physical and emotional development while fostering creativity. The museum's new exhibit, Color Cover, is sure to be a hit—with white paper covering the entire room, pint-size Picassos can scribble, paint and color until her heart's content.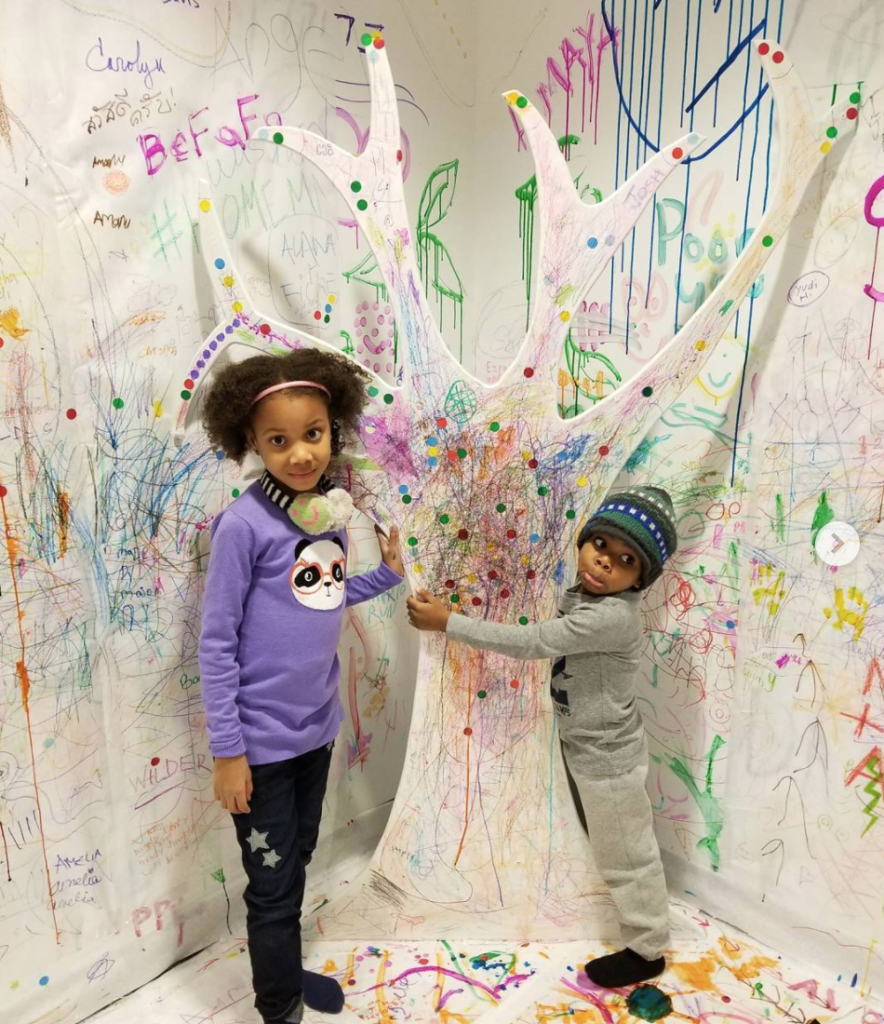 Address: 145 Brooklyn Ave, Brooklyn, NY 11213
Striking out with the kids when it comes to entertainment? Don't worry, you'll score major points with them at Bowlmor Lanes. The edgy, nostalgic, trendy and whimsical bowling alley all rolled into one is a playground for budding bowlers and fun-loving kids alike. With decked out lanes and loads of video games, the 90,000-square-foot flagship space is a neon-centric paradise. Plus, it has kid-friendly menu that will blow their minds. Their offerings range from chicken fingers to king-size pizza cakes. Yes, a PIZZA CAKE and pizza cupcakes! The kitchen cranks out inventive, yet top-notch fare that rivals popular restaurants.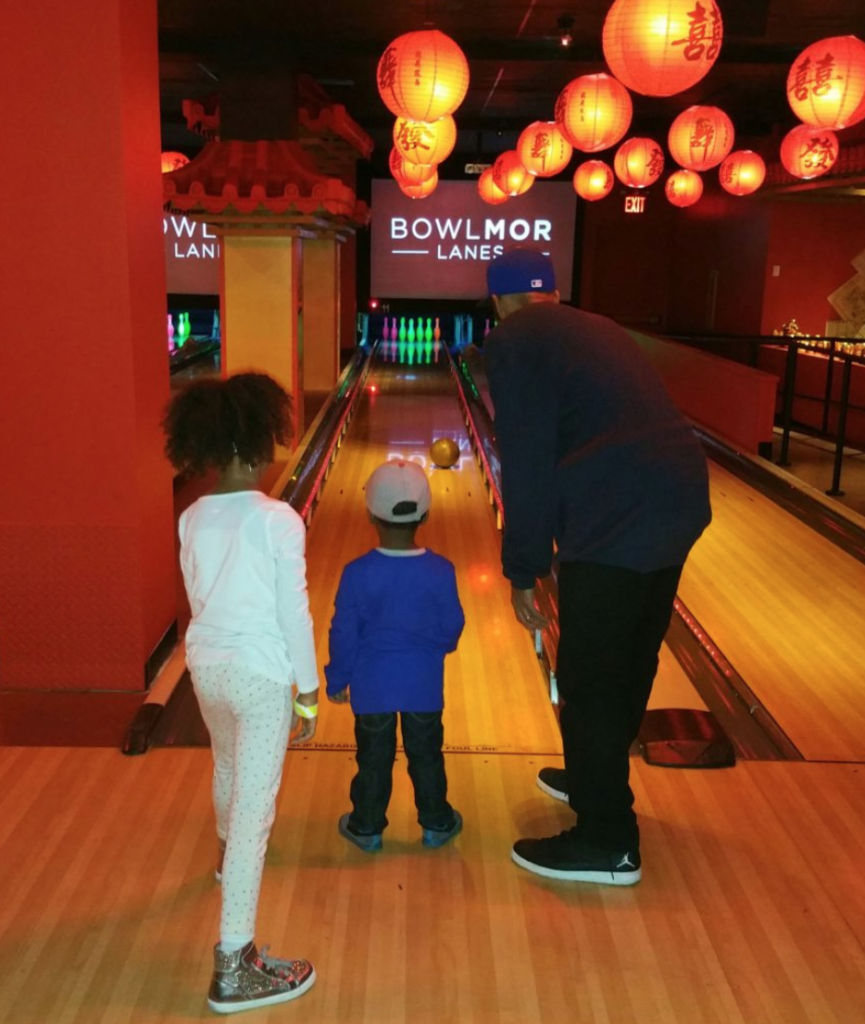 Address: 222 W 44th St, New York, NY 10036
What's your go-to place to escape the cold with your kiddies?