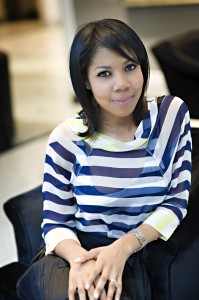 Karla Borders Pope launched Brown Girl Gumbo in 2007. Dedicated to women of color, BGG features daily beauty, hair, style, celebrity and lifestyle posts. Written in an upbeat concise, conversational and anecdotal style, BGG strives to consistently bring readers fun and informative content.
In addition to BGG, Karla has worked in the publishing industry for over a decade. She's written for some of the most widely-read publications in the country, including PARADE (where she worked on staff for 8 years) People and People StyleWatch magazines, as well as ESSENCE.com.
A lover of all-things-pink, Karla enjoys collecting stationery, eating gummi bears, and watching "A Different World" re-runs.
Karla is a Chicago native, but currently resides in Brooklyn with her husband and their two children.