It's no secret that children's books can foster critical thinking, boost confidence and expand vocabularies exponentially in young readers. Not to mention ignite imaginations by unlocking creativity in leaps and bounds. The new book, Rice & Rocks, by debut author Sandra L. Richards, does that and more.
Inspired by her late nephew, Giovanni, the book follows a young boy who shuns his family's tradition of preparing rice and beans meals, but soon realizes that it's not just about the food, but about the rich culture and heritage behind it.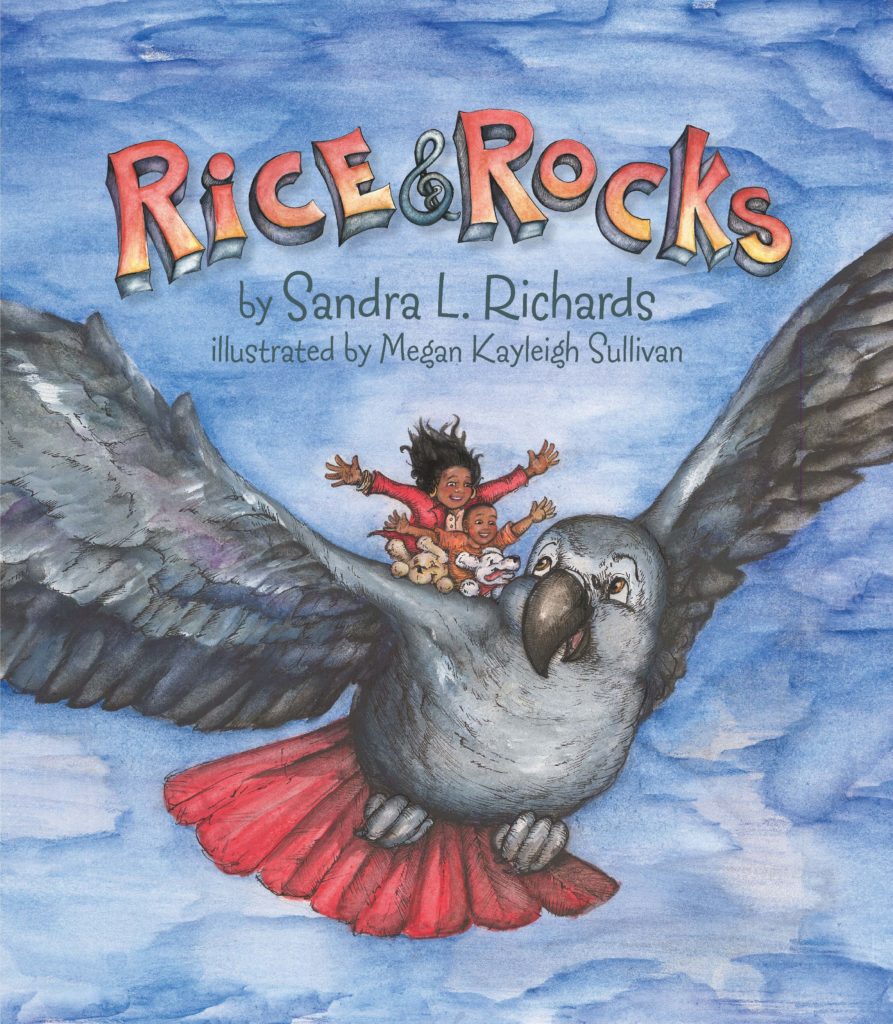 Click here to purchase Rice & Rocks, $14
The book is a beautiful tribute to the family dinner and the significance it plays in all cultures. Illustrated with warm, yet vibrant drawings by Megan Kayleigh Sullivan, the story takes readers on a lovely journey exploring culinary traditions and mealtime rituals that transcend backgrounds.
Rice & Rocks is one of those rare reads that's intended for children, but has such a compelling story that it's just as intriguing and captivating for adults. It's truly a celebration of family, food and diversity!
I recently caught up with the author to talk about this sure-to-be bestseller, her beloved nephew and of course rice and beans!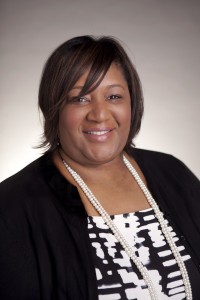 Below, read on for our Q&A:
BGG: Rice & Rocks is an excellent way to teach young readers about diversity, culture and heritage. What were some of your favorite and/or most memorable family traditions/meals growing up?
Sandra Richards: Of course growing up I loved rice and rocks, I mean beans! And in fact, I still do. On Sunday mornings I enjoyed ackee and salt fish with fried dumplings for breakfast. It's a traditional Jamaican dish. When I was growing up, my mom and dad had a Saturday routine; leaving our home in Long Island in the late morning to head to Brooklyn, NY to their favorite butcher, and then to the record store. The last stop was to Mr. Chin's bakery to get beef patties and coco bread. That was the best beef patties I ever had!
BGG: My children love the book! In fact, my daughter told me that after reading Rice & Rocks, it felt like she had taken a real adventure with Giovanni. Have you received similar reactions from other readers you've met? If so, what have been some of their responses?
SR: Thanks so much for sharing that! I'm so glad your daughter enjoyed it. I have heard similar responses from kids and adults alike. The common theme has been, "I've learned something new!"  But my favorite responses are the ones where people share their own "rice and rocks" story because it inspires me to visit other places around the world!
BGG: Did you always aspire to become a children's book author? I know your late nephew inspired the book, but did you want to become an author prior to his passing?
SR: I have always loved to write and I enjoy storytelling. I have written poems, short stories, essays and had even started writing a novel years ago. But those have mainly been things I have done to entertain myself and relief myself of thoughts and ideas that linger in my head until I write them down. Those writings had been to satisfy my own needs but Rice & Rocks was different. Something about it kept tugging at my heart that this one needed to be shared with others. I was moved and inspired to go forward with sharing it with a larger audience when I read Maya Angelou's quote, "There is no greater agony than bearing an untold story inside of you."
BGG: As a debut author, what have been some of the most surprising lessons and learning experiences throughout the publishing process?
SR: I have learned a great deal along the way, and am still learning every day. The editing process was interesting. In the early days of the manuscript, it went through many rounds of editing with strong suggestions to change some of the text and remove some characters like the dogs from the story as they were not deemed relevant. I had to learn very quickly to remove the emotions from the equation and accept the critiques and leave some things on the cutting room floor. However, as equally important, I had to stand in my convictions and beliefs about things that mattered to the integrity of the story. And my dogs, Skye and Honey, were important to the story; though they played a small part, it was meaningful. Besides, how was I going to explain to them that they didn't make the cut? (laughs)
BGG: The illustrations are beautiful and exude a sense of warmth and familiarity. Tell me, how did your working relationship with illustrator Megan Sullivan come to be?
SR: Megan is a brilliant illustrator, she graduated from the Rhode Island School of Design (RISD). I am so glad she believed in Rice & Rocks as much as I did. She and I were connected by a mutual friend, Wendy Murphy. Over the course of nearly two years while working the book, we met about three times in person. I sent her photos of my family and the rest of the details were from her creative mind and skillful hands!
BGG: What's your favorite part/scene of the book?
SR: I have a few. One of my favorite parts is when Grandma is serving the food and Giovanni announced that dinner is served. He proudly declares that it is his Grandma's specialty. The other part is when Giovanni discovers that Louis Armstrong loved rice and beans too!
BGG: How did you choose the cultures that Giovanni explored throughout the book? Were they based on actual people in your life?
SR: The cultures were based on things that Giovanni related to and people that were in both of our lives. Japan was an easy choice because he loved Godzilla! And as he says in the book, it's "home to the King of the monsters." Given both of our love of jazz music, New Orleans was a perfect choice. And he had a friend in school and she was from Puerto Rico.
BGG: What advice do you have for an aspiring children's book author?
SR: If you are an aspiring children's book author, talk to kids!  Spend some quality time with them. I had a focus group of kids, made up of family members and those of friends, who helped me along the way. I would let them read the story, or I would read to them depending on the age, and take their feedback. This was one of the best things that I did – kids are super honest, no filter!
BGG: I'm sure your nephew would've been proud of Rice & Rocks. What do you think would've been his favorite part? And why? 
SR: I think Giovanni would have loved all of the adventures. He had a curious and imaginative mind and I think he would have enjoyed learning about all of the other cultures. He would have loved the visit to Japan—I've never seen a kid who loved Godzilla so much!
What's your family's favorite meal?