Lately, my evenings have been filled with baby feedings and finding new ways to keep my 4-year-old busy before bedtime. But, thanks to Warner's and Olga I was given the opportunity to take a much-needed mommy break to learn about their latest launch and have my first bra fitting.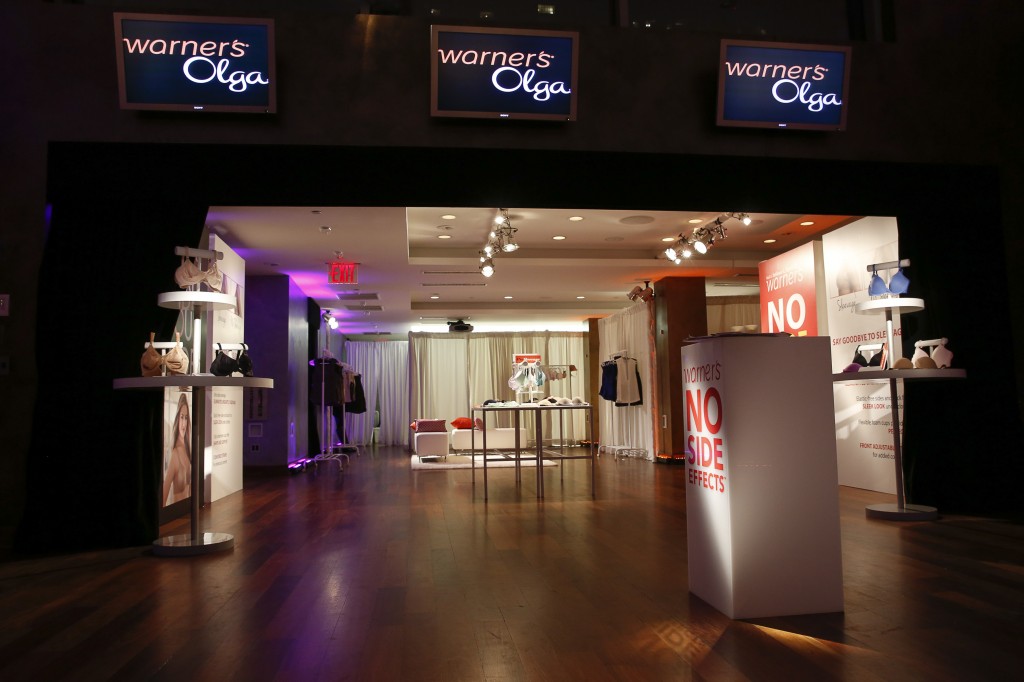 Although I was unfamiliar with the bra brand prior to the event, I was excited to have a professional take my measurements and reveal my true size. To be honest, I have been buying a 34B since high school. While my weight hasn't fluctuated that much throughout the years, my breasts have changed since having two children.
Since I am nursing, I figured that my size would be much bigger than normal. I was right and wrong. The width I have been purchasing all these years have been off a size (I'm actually a 32) and the cup size was one size larger (due to nursing).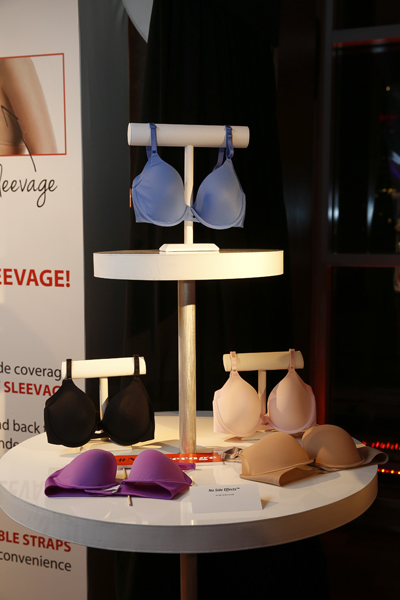 Warner's "No Side Effects" bras are available mid-February at retailers nationwide including Kohls.com, $38
Warner's new "No Side Effects"  (Olga has the "On Your Side" plus-size offering) bra provides excellent coverage which prevents that unsightly "sleevage" that we women suffer from no matter our size. There's a swath of extra fabric that smooths the area that tends to bulge while wearing sleeveless tops creating a sleek look. Plus, these bras have cushy padding on the straps for a comfy fit.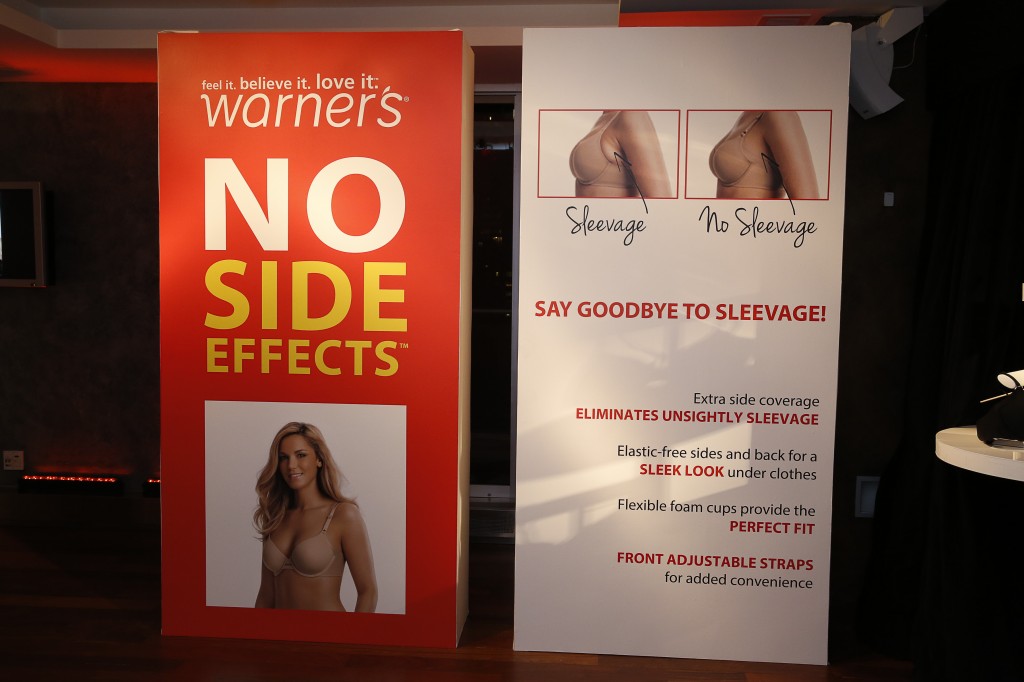 Not only did I learn my actual bra size, I was also able to try out the new bra under two super cute vegan leather Sanctuary tops that were gifted at the end of the event: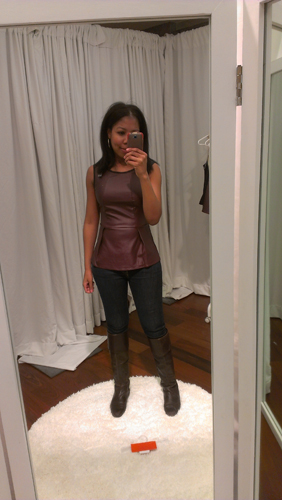 Initially I thought this top was dark brown, but it's really a deep wine color.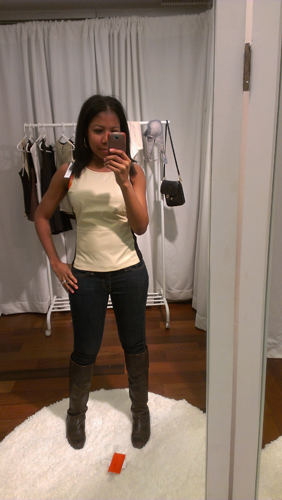 I love that the sides of this top are stretchy.
Have you ever been professionally bra-fitted? Do you ever suffer from "sleevage?"