Around this time last week, I was giddy with excitement because I was en route to Rhode Island.
While you're probably thinking, "what's so special about Rhode Island?" Well, when you're a working, married mom of two, the thought of traveling solo on a 3-hour train ride alone is enough to make you shriek with thrill. Plus, they do say the fun is in the journey, right? Admittedly, the peace and tranquility on the train was a welcomed retreat, but the destination exceeded my already high expectations.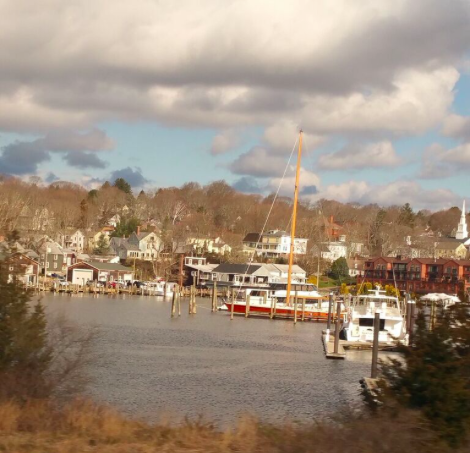 The view from my window seat on the train. 
On behalf of the Rhode Island's Department of Tourism, I was given the opportunity to discover the state's rich jewelry history through a blogger tour. Getting out of the city for a day to learn about and play with jewelry? Yes please! However, if you're like me, chances are you had no idea that Rhode Island has a significant association with jewelry in America. In fact, it's the fashion jewelry capital of the world! Why had I never heard this before? I'm not sure, but it was very interesting to learn how that came to be.
From the 1920s through the 1980s, most of the country's costume jewelry was manufactured in the heart of Rhode Island. Unfortunately, like many industries, the jobs dried up leaving behind a legacy of awesome craftsmanship and heritage. But, things are looking up! I had the pleasure of meeting some of the super talented jewelry designers who are ready to reignite that legacy.
The tour kicked off with a breakfast meet-and-greet with Rhode Island-based jewelry designers Nicole Romano, Loren Hope and Duo Duet. All of their offerings were standouts with undeniably unique  designs. Each had eye-catching styles that were versatile enough for a variety of jewelry lovers.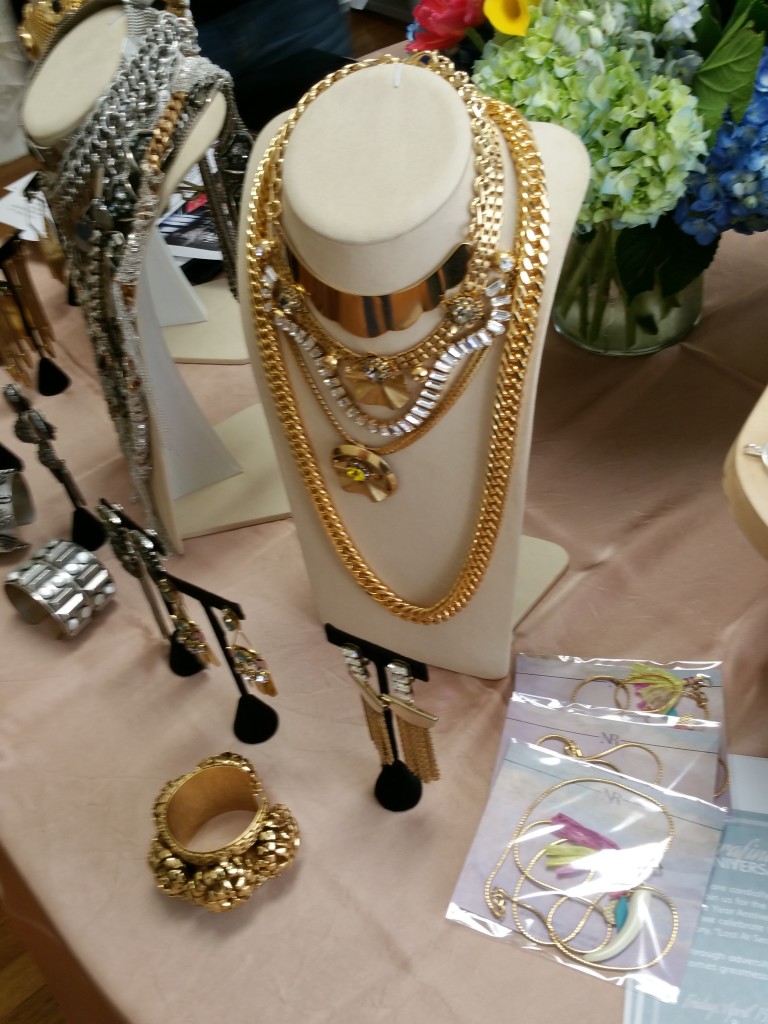 Nicole Romano's hand-crafted jewelry has a modern, whimsical vibe that would amp up your accessory game instantly.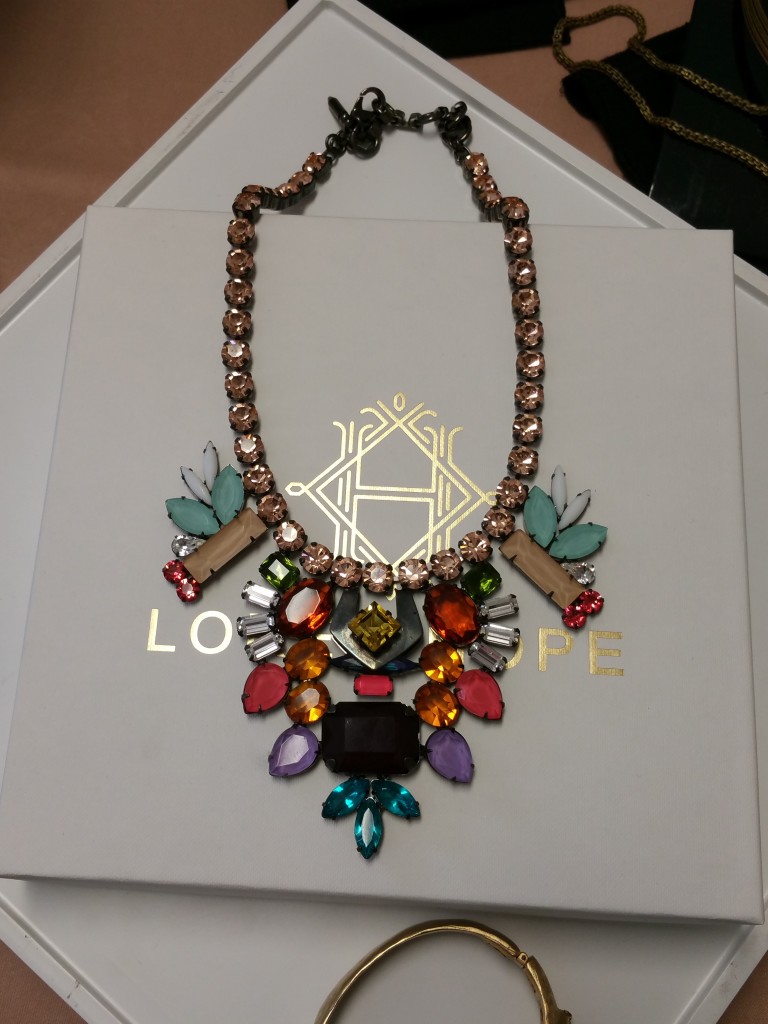 Chic and sassy is the best way to describe Loren Hope's contemporary collection of jewels.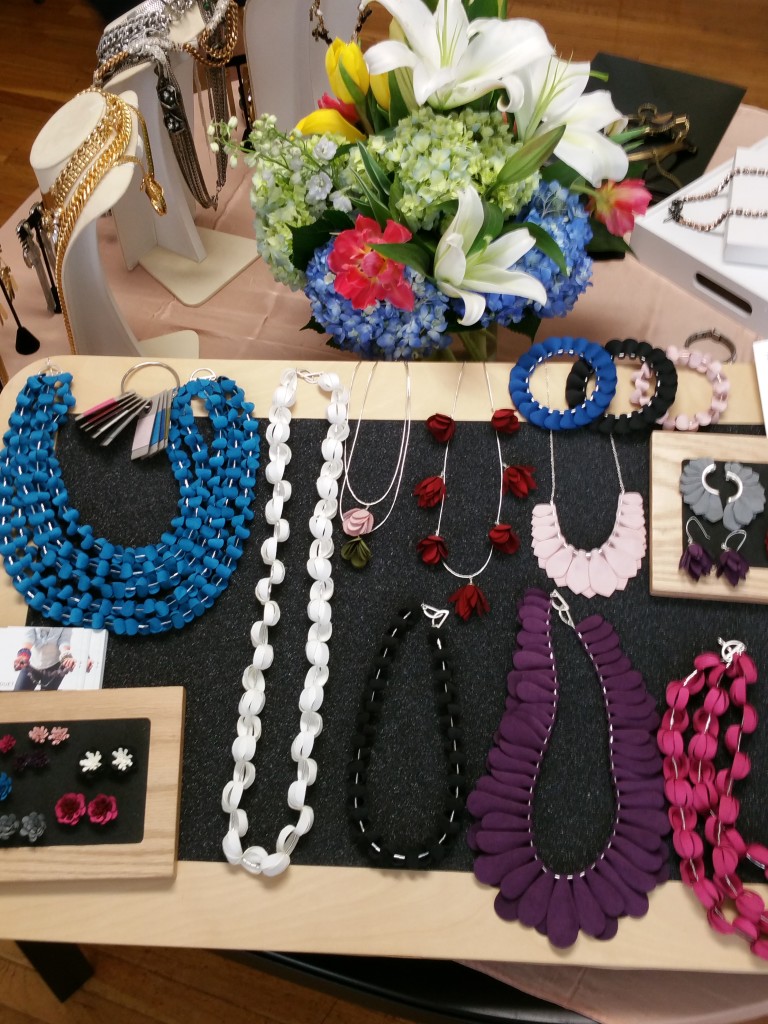 Duo Duet's innovative necklaces and bracelets are so lightweight that you might forget you're wearing them, but the constant compliments you'll get will remind you!
The next stop on the tour was in Pawtucket with all-American designer Kiel James Patrick, better known as KJP. I had never heard of this brand, but apparently I've been living under a rock! This self-made millionaire has a huge social media following, with over 300K followers on Instagram alone. His hand-crafted nautical, New England-inspired bracelets caught the eye kids in his hometown and spread like wildfire.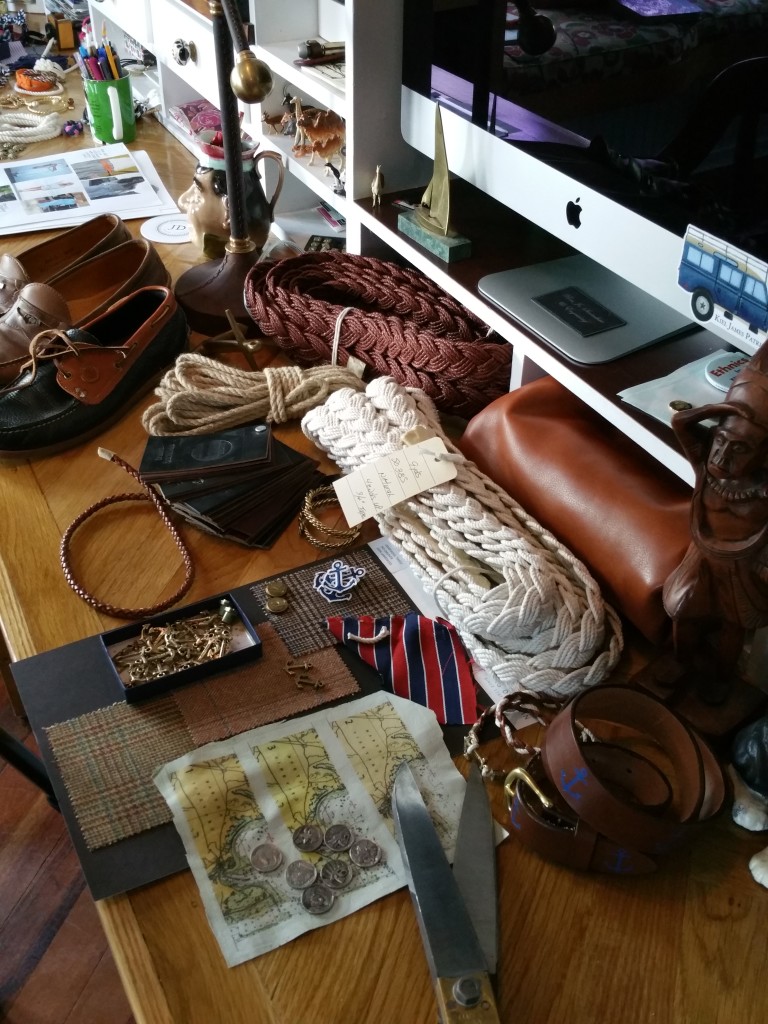 Kiel James Patrick's (KJP) All-American style has a throwback feel, but with a fresh twist.  Pictured here are a few knick-knacks that create classic belts and bracelets.
The thirty-something entrepreneur even racked up profiles in the New York Times and Town and Country magazine. We bloggers were able to tour the KJP headquarters to get a glimpse into how he makes his magic. The space was a cross between a chotki paradise and a modern day factory. With inspirations like John F. Kennedy and the iconic Ralph Lauren, he's well on his way to becoming a household name.
Next up was a visit to Jessica Ricci. All of her ultra-feminine handcrafted jewelry goes through an extensive process of mold waxing, which then gets transformed into treasured pieces.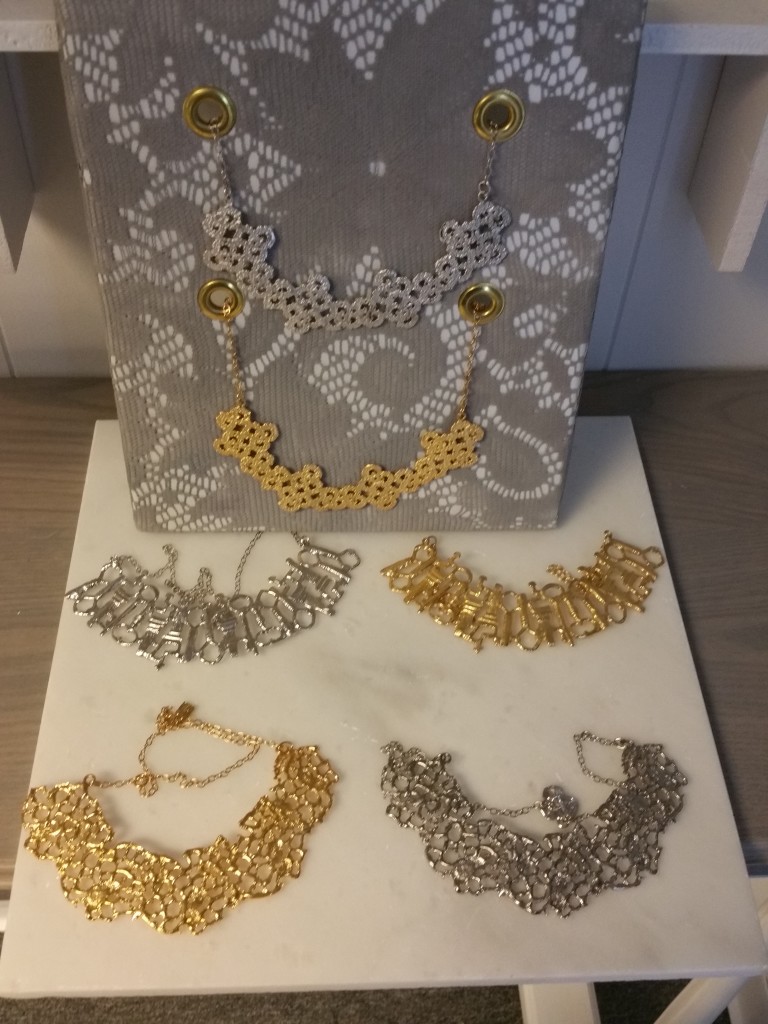 Jessica Ricci's lace-inspired necklaces are delicate and feminine. 
After leaving Jessica's, we'd worked up an appetite and were whisked away to a lovely restaurant for lunch in Cranston. We landed at Bistro 22 where we relaxed, indulged and talked about our experience up to that point, blogging and more. Oh and did I mention, the food? It was outstanding! I ordered my go-to meal of choice—salmon, which was cooked to perfection!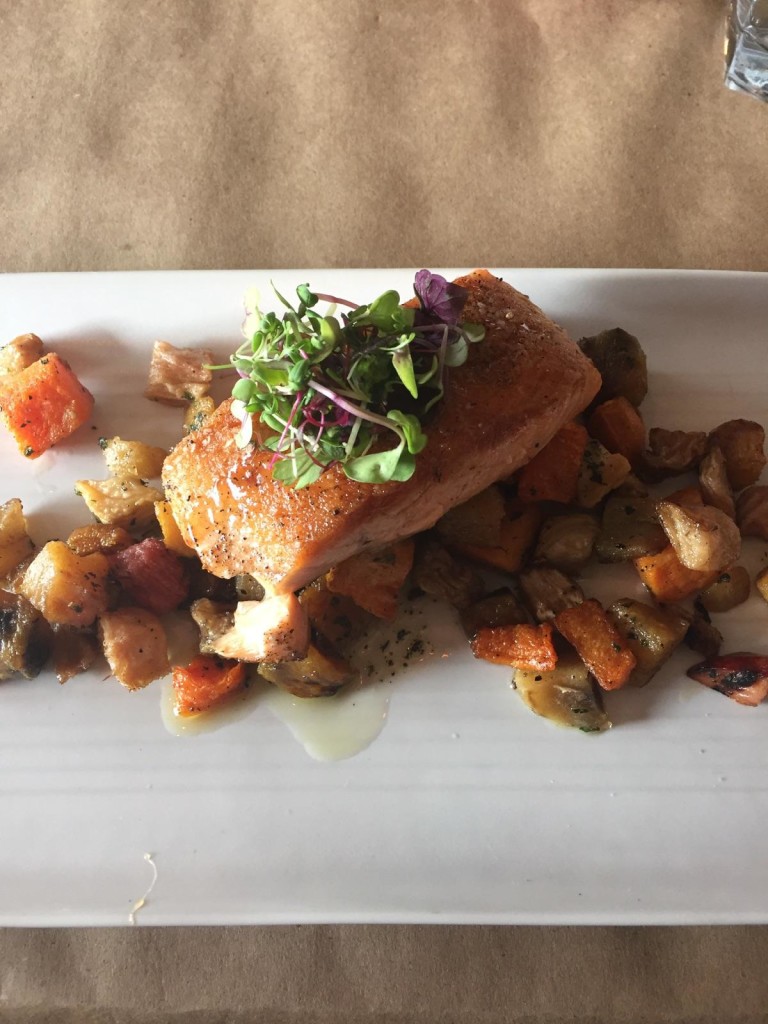 While this maple-glazed salmon from Bistro 22 was scrumptious, I was still a bit hungry and ordered a side of fries to fill me up!
To my surprise, there was a candy store across the street from the bistro so of course I couldn't resist and made my way to the gummy bears!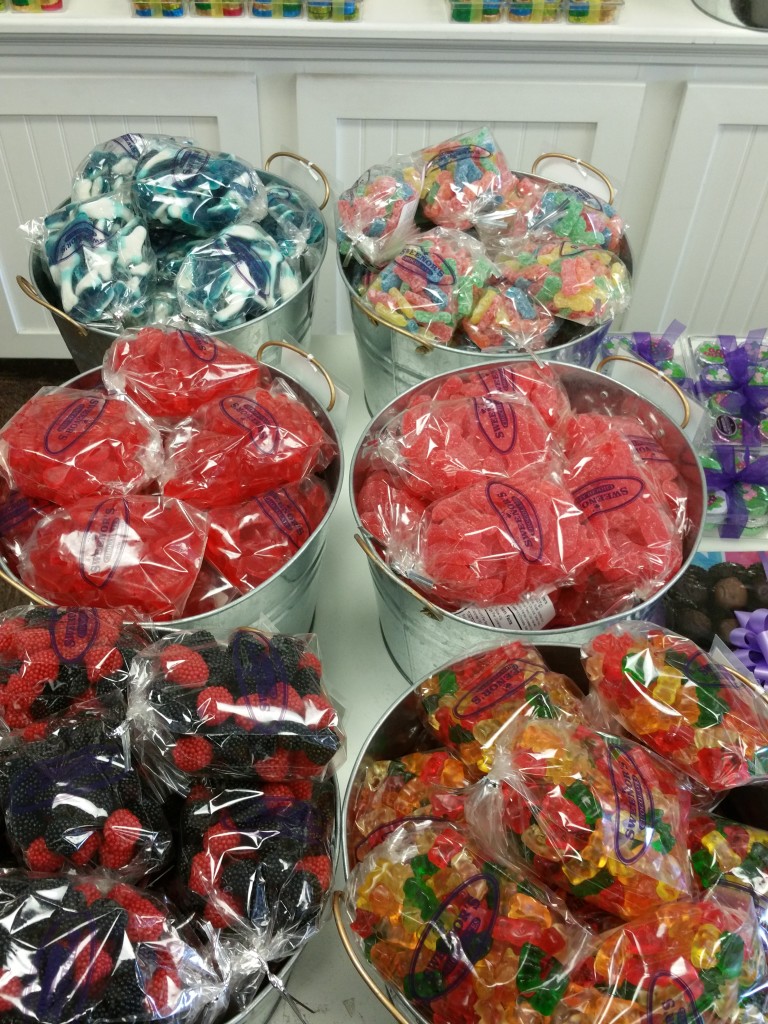 Unlike most confectionary shops, the sweets at Sweenor's Chocolates were surprisingly reasonably priced. One bag of those gummy bears were only $2!  
After filling our bellies, it was time to make one final stop: to the Providence Jewelry Museum. Our tour guide got us excited about what was in store from the moment we stepped inside. The unassuming building was filled with incredible finds. From a 19th century workbench from the quintessential jeweler, Tiffany's to 1950's jewel-encrusted murals, the museum was a true highlight on our tour.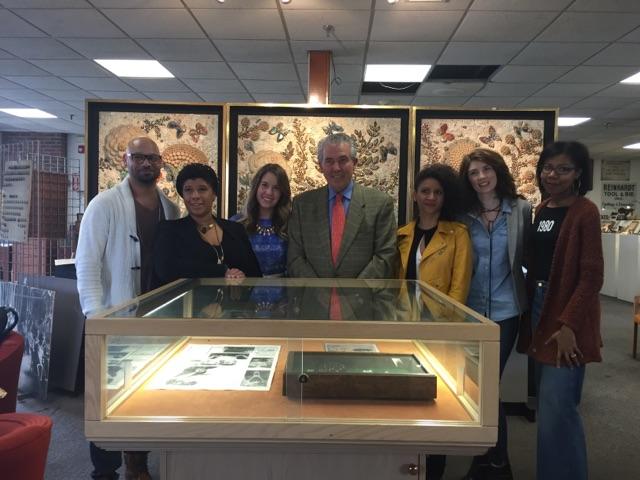 A group shot of us bloggers and the Providence Jewelry Museum's tour guide (center) and Born Republic Co. founder (far left).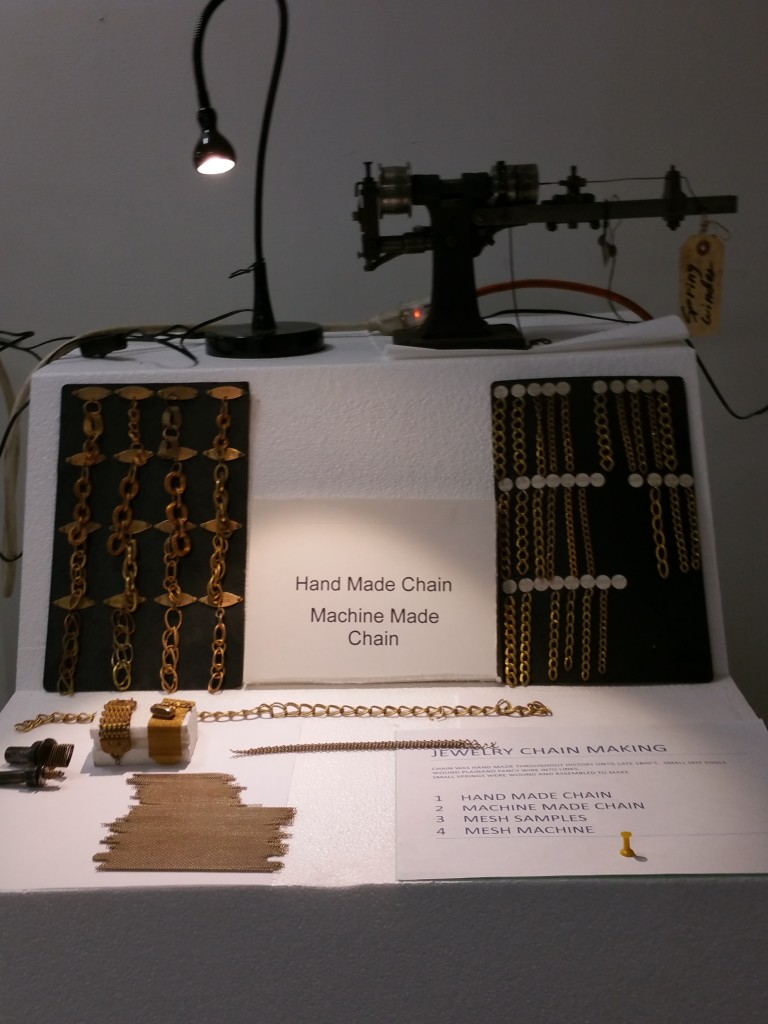 Being a history buff, seeing this 19th century chain maker machine was a real treat!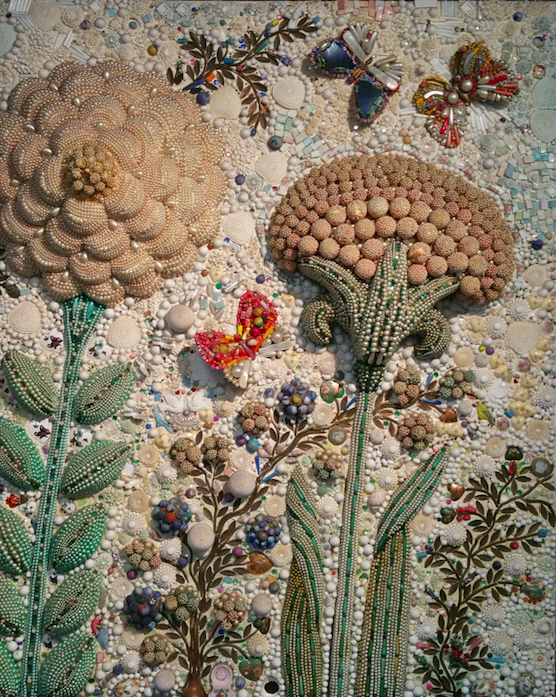 This 1950's jewel-encrusted mural was dumpster bound before being salvaged and donated to the museum.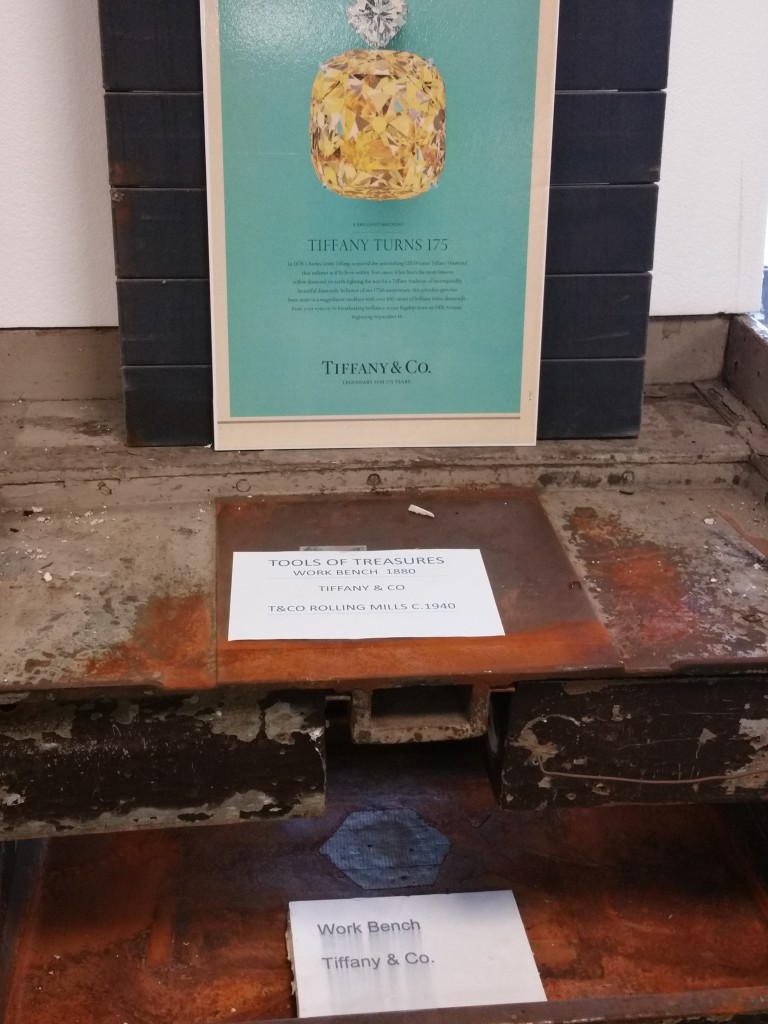 Our tour guide informed us that this was a discarded Tiffany & Co. 19th century work bench. Can you imagine all of the precious jewels that have graced this workspace?
In addition, we were all able to make our own earrings using a machine from the early 20th century. To top off our tour, we were introduced to one more jeweler, Juan the founder of the up and coming urban line, Born Republic. His enthusiasm and passion was palpable. His designs were masculine with a sexy twist. His use of 3D technology helps bring his accessories to life.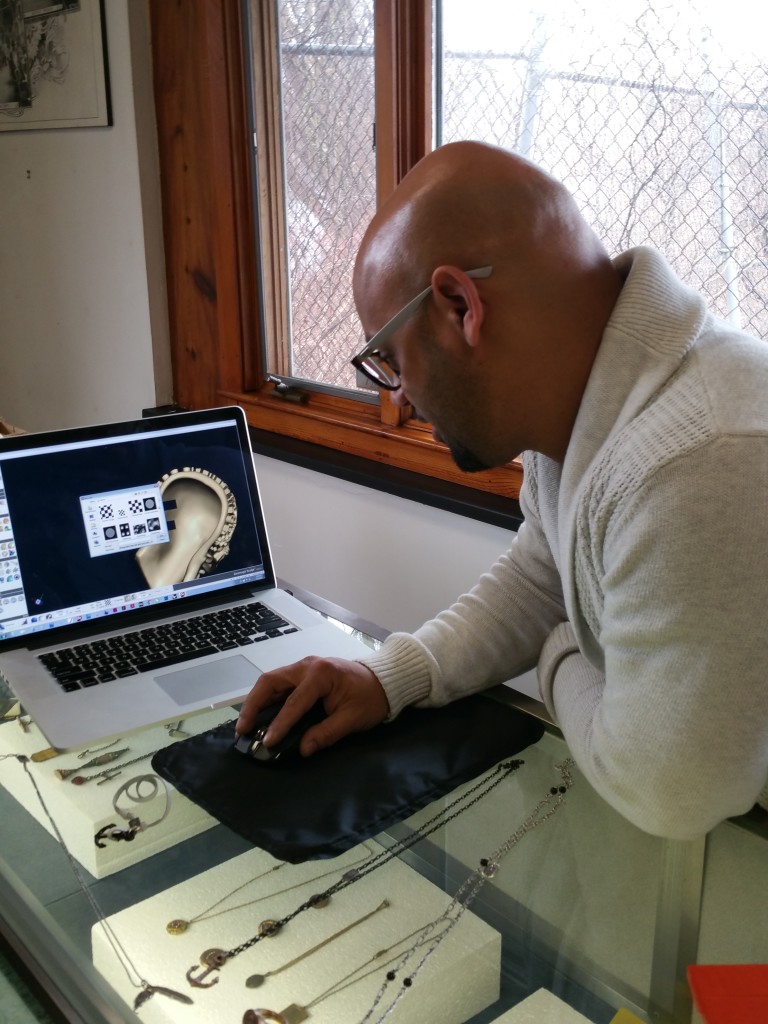 Juan of Born Republic Co., showed us bloggers how he uses 3D technology to add dimension and shape to his pieces. 
Overall, it was a marvelous mini-getaway packed with fascinating history. Plus, who wouldn't love looking at gorgeous jewelry all day?
Have you ever visited Rhode Island? Did you know about the connection between costume jewelry and the state?