If you're in the New York City area for the holidays and looking for an entertaining afternoon, look no further than the New Victory Theater's "Mother Africa: My Home."
Jam-packed with out-of-this world acrobatics, singing, dancing and more, this must-see show is hands-down my favorite live production of the year.
Created and produced by Winston Ruddle and Hubert Schober, the show is back by popular demand and for good reason. The ensemble cast puts on a crowd-pleasing performance that captivates audiences young and old.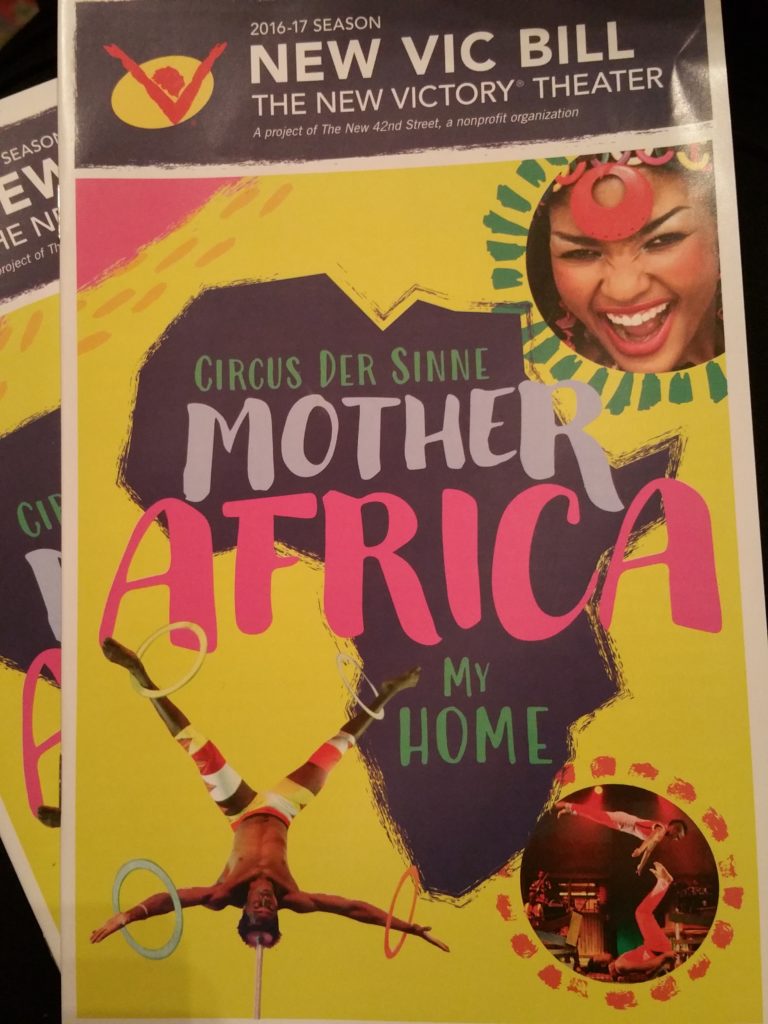 Mother Africa: My Home is now showing at the New Victory Theater until January 1st. Click here for show times and tickets.
From unicyclists to contortionists to hula-hoop performers, the jaw-dropping tricks and unbelievable stunts were nothing short of mesmerizing. There was never a dull moment. Just when my daughter I thought it couldn't get any more astounding, the incredibly talented cast would wow us yet again. Plus, the superb choreography coupled with the constant rhythmic African beats had us bouncing in our seats.
Set in Cape Town, each scene was colorful with vibrant, eye-catching costumes and props, showcasing South Africa's rich, bustling culture.
In addition to the awe-inspiring show, the theater (in the lower lobby) also offers complementary arts & crafts and interactive activities that highlight the production. The activities are a fun way for the children in attendance to learn more about the show and its origins. They're offered before the show, during intermission and after the show concludes. My daughter told me that coloring her own "African" cloth was the cherry on top of an outstanding day.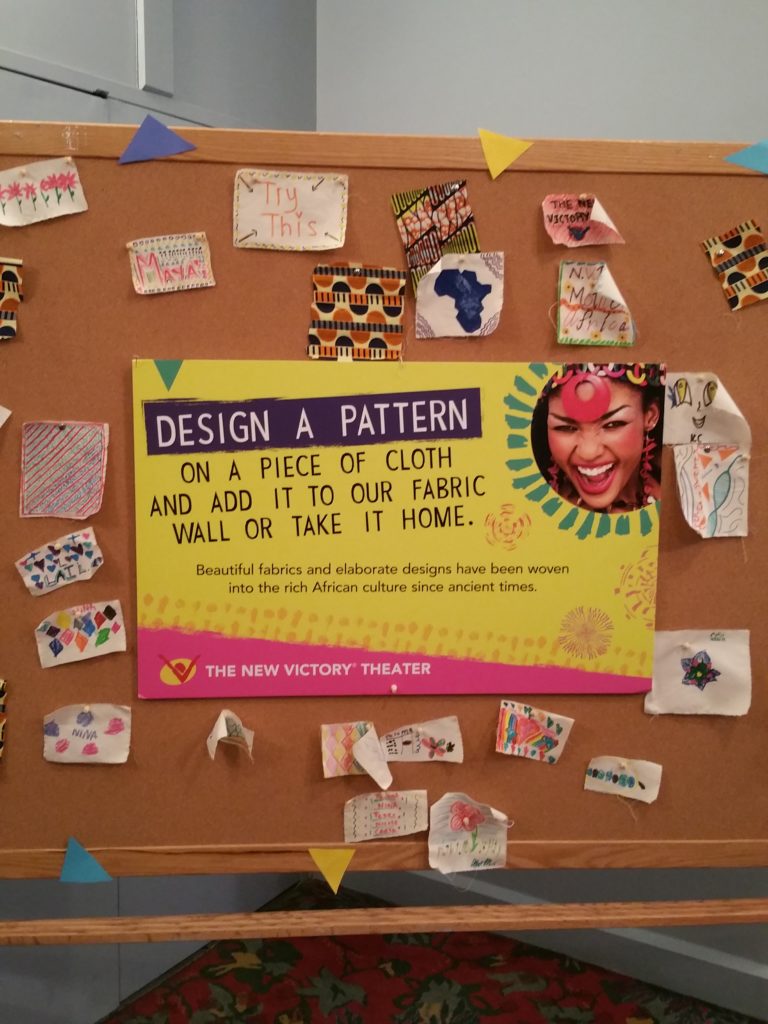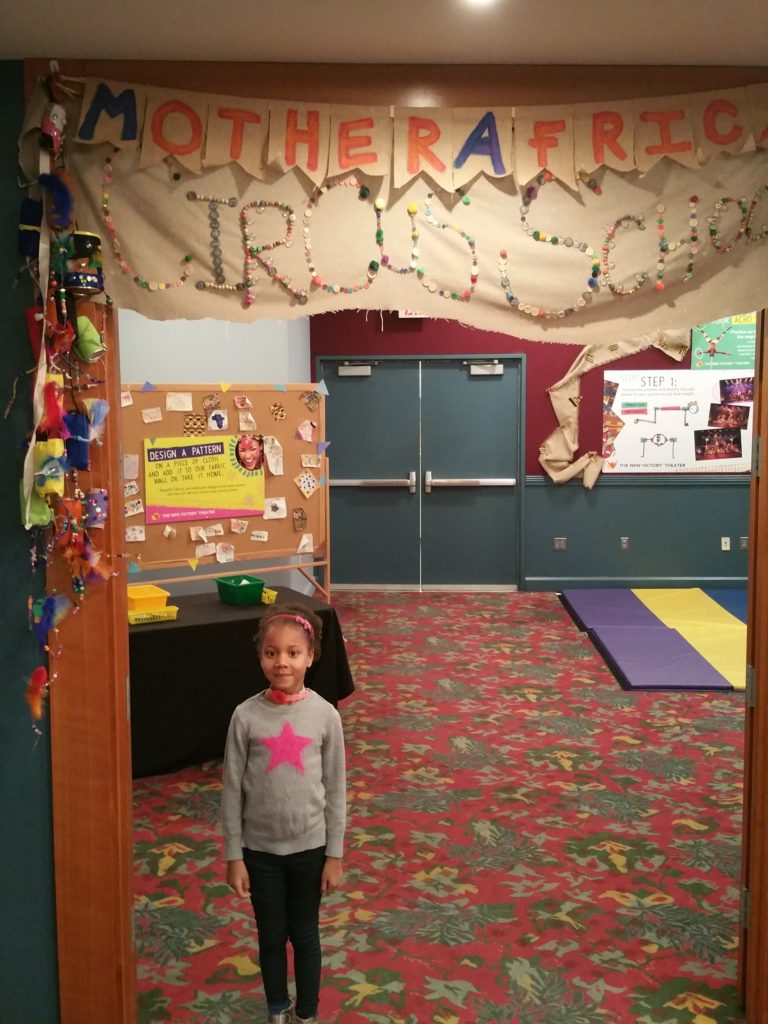 Whether you enjoy live music, breathtaking feats or high-energy performances, this part circus, part dance party is all fun.
Are you planning to see any Broadway shows this holiday season?