Is it me, or is this year is flying by faster than you can say, "Brown Girl Gumbo?" It seems like it was only yesterday the little ones were out trick-or-treating!
Anyway, now that it's already December, that means the two quintessential seasonal beverages are back to satisfy taste buds: classic hot chocolate and egg nog.  These decadent drinks bring back childhood memories and serve as the ultimate cozy component to a cold, winter's night.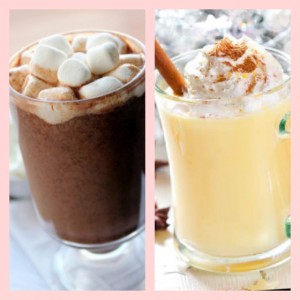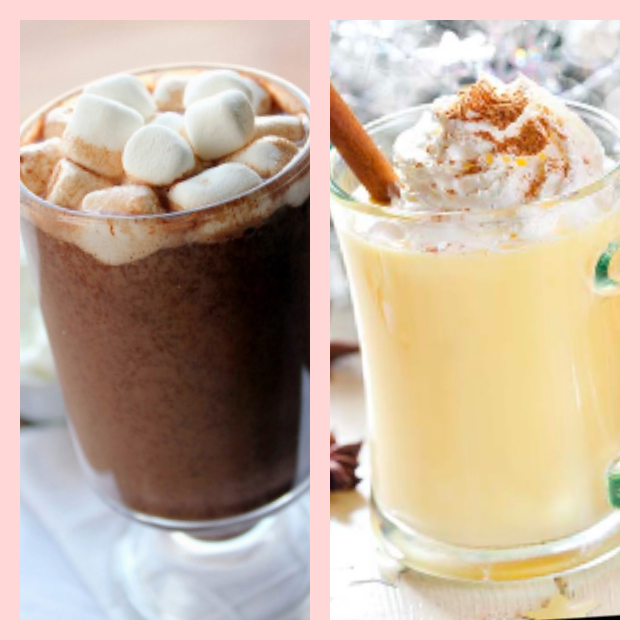 Hot Chocolate or Egg Nog, which do you prefer?
While I'm not a huge fan of either, I am partial to hot chocolate simply because I like dropping in a few mini marshmallows just for fun. The kid in me still loves the idea of adding cloud-like bites of sweetness to anything.
I've tasted egg nog once or twice, but I don't remember it being mind-blowingly delicious. Even though I never order the frothy treat, I still like seeing it on menus because it signifies that the holidays have officially arrived!
And, if you prefer your "hot cocoa" or "egg nog" in the tub rather than a mug, these limited edition 3-in-1 shower gels are a must!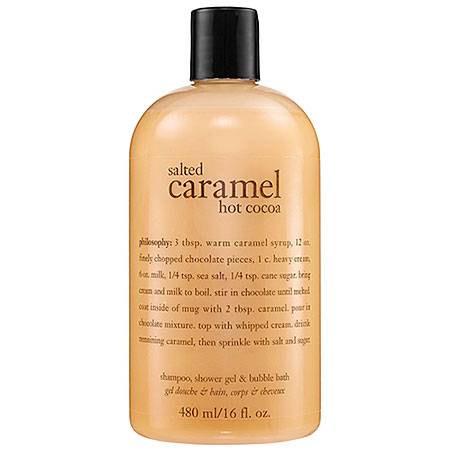 Philosophy's Salted Caramel Hot Cocoa Shampoo, Shower Gel & Bubble Bath available here; $16
Philosophy's Old-Fashioned Egg Nog Shampoo, Shower Gel & Bubble Bath available here; $16
Which of these rich, old-fashioned drinks do you like to indulge in during the holidays? Would you ever purchase "hot cocoa" or "egg nog" shower gel/bubble bath?