We BGs know that celebrating our history is a year-round affair and not relegated to the shortest month of the year. That's why I was thrilled to learn that the "The Book of Negroes"  is now available on DVD!
For some reason, I didn't catch the critically-acclaimed BET mini-series when it originally aired earlier this year, but I received texts from family and friends telling me how good it was. Luckily, I finally had a chance to see for myself when I received an advance copy a couple of weeks ago. I binge-watched the entire 3-disc set and can't begin to convey how compelling it was.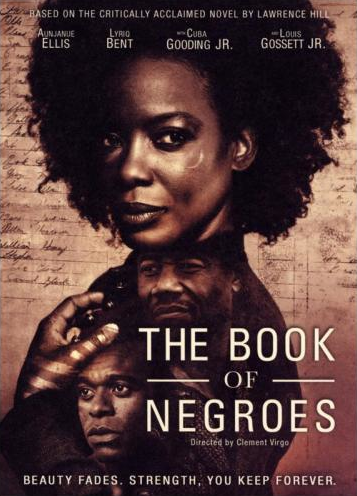 "The Book of Negroes," 3-disc DVD is available here, $22. The complete series is also available for consumers through various major digital platforms. 
The stirring six-part series stars actress Aunjanue Ellis, as Aminata Diallo—a slave who returns home years after living the majority of her life as a slave. Based on the book of the same title, by Lawrence Hill, it's been compared to the legendary 1970s TV miniseries "Roots," which was adapted from Alex Haley's bestselling book. The supporting cast includes award-winning actors Cuba Gooding Jr. and Louis Gossett Jr. It's such an awesome story of struggle, triumph and perseverance that we can all relate to.
If you haven't seen it, be sure to purchase the DVD (or of course download it), grab some popcorn and plan to spend any given weekend inside! Plus, you'll be treated to a 28-page book, plus tons of  extras including interviews from the cast.
Have you seen "The Book of Negroes?" If so, what were your thoughts? Are you a fan of mini-series?