I'm always on the hunt for new natural products that are made with our hair and skin in mind. When I heard about Oyin Handmade (I know, where have I been?) I knew it was a line that I had to try!
Created by wife-and-husband team, Jamyla & Pierre Bennu in 2001, Oyin has become a coveted brands amongst consumers who appreciate quality, hand-made (no mass manufacturing here!) all-natural hair and body care products.
From herbal "juices and berries"  conditioners to almost good-enough-to-eat ash-fighting whipped puddings, Oyin only uses the finest "good-for-you" ingredients to keep our hair and skin looking good. Plus, the packaging is fun, fresh, and incredibly eye-catching.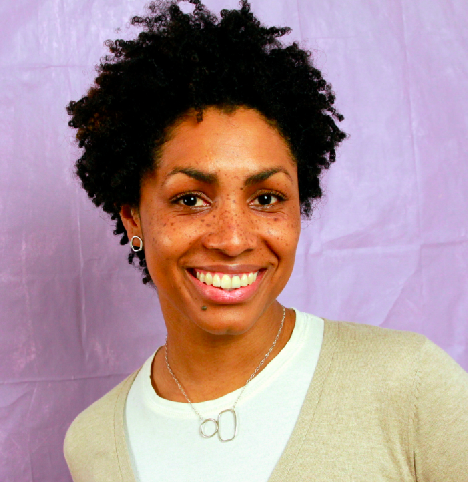 Jamyla Bennu 
I recently caught up with Jamyla to talk Oyin's loyal following, entrepreneurship, and more!
Check it out below:
BGG: With so many natural beauty care brands in the marketplace now, why do you think your customers keep coming back for more Oyin Handmade?
Jamyla: We work hard to make awesome products that are simple, packed with nutrition, effective, and great smelling. We think folks keep coming back because the products help their hair be the best it can be. But with limited distribution people do go out of their way to get our goodies, purchasing online most of the time;  and we think they are willing to keep doing that because we make the experience fun and rewarding for them. It's another thing we work very hard at—thanking our customers for their business with personable customer service and communication, little gifts in the packages, fun packaging, and a sense of connectedness with the people whose hands make the products. As a smaller-scale company, that fun and the personal connection is something unique that we can offer.
BGG: I know that all of your products are individually special like your children, but if you had to choose one that you'd recommend for everybody what would it be? 
Jamyla: Yes, this is a tough one. Maybe the Honey-Hemp conditioner, because it's such an all-purpose workhorse of a product. You can use it to deep-condition, to co-wash, as a leave-in and as styler.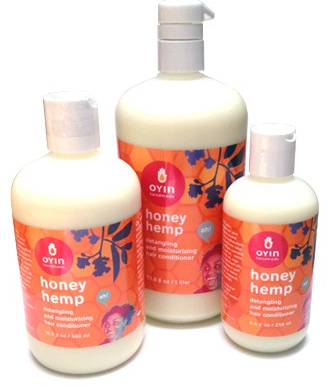 Honey Hemp Conditioner, available here; $12
BGG: How does the Oyin philosophy of only using natural and "good-for-you" ingredients translate into your overall lifestyle?
Jamyla: I live for nutritional density, not using 'filler' in my products or my diet. Every ingredient in our products has work to do, and I strive for the same in the foods I eat and feed my family. For instance, why 'spend' my carbs on nutritionally vacant refined or processed starches when I can choose healthy whole grains, brown rice, etc.? That being said, I'm a believer in balance. I feel food offers us an opportunity for both nourishment AND enjoyment—and if you want to 'spend' some of your belly space on a decadent dessert or a treasured comfort food, I think that can be satisfying emotionally if not nutritionally (laughing). The key is balance, education, and making sure our bodies' needs are met.
BGG:  Did you always have aspirations of becoming an entrepreneur? 
Jamyla: I've always valued freedom and creativity, but didn't always know how to arrive at a career where those attributes came in handy. I arrived at a small business career quite through trial and error.
BGG:  What's been the key to successfully balancing your business and family life?
Jamyla: I don't think anyone has the 'key' to that. We are still working to achieve that balance every day. Having a partner who is a full team player in business and home is vital.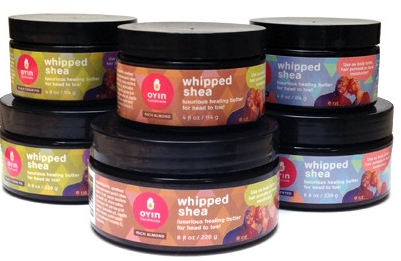 Whipped Shea Butter available here; $10
BGG: What are the advantages and disadvantages (if any!) of working with your better half? 
Jamyla: I can't think of any disadvantages. It's one of the things we enjoy most about our lives.
To get your hands on these awesome products, click here!
Have you ever used Oyin Handmade products? I'm obsessed with the Sugar & Berries pomade (it's even included in my Holiday Gift Guide)!