Today I am so honored to be featured on Style31mag.com!
Launched earlier this year, the site is dedicated to the encouragement of faith-centered women and is a reliable media source on the subjects of relationships, fashion, beauty, travel, health and business. The name "Style 31″stems from Proverbs 31, which focuses on Christian women's ministries.
The day I got the request for an interview I was debating whether or not I should continue BGG. I took the extremely timely email from Style31's editor as a form of confirmation that I should not give up. Like many women, I struggle  with not giving myself enough credit and falling into the trap of comparing myself to others (in my case to other bloggers). I've since come to the realization that there is only one Brown Girl Gumbo and I can't be anyone else!
That said, please check out the Q&A and bookmark Style31: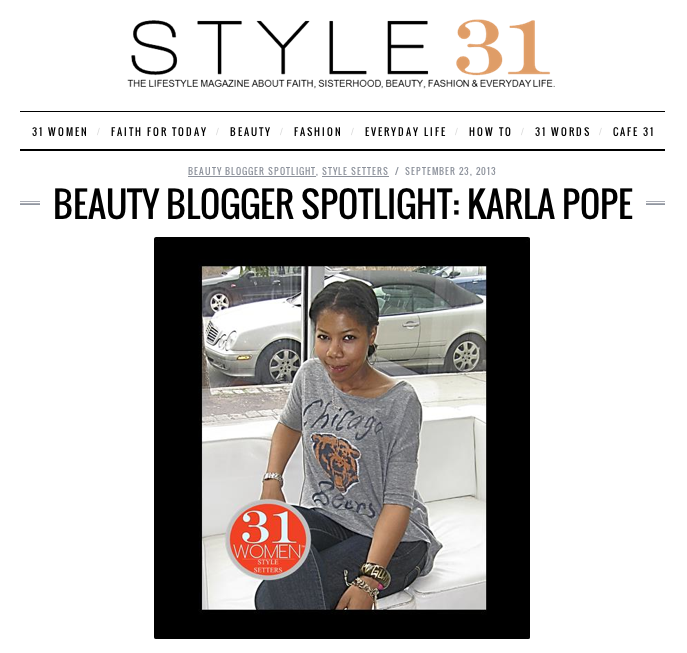 In this day of social media, do you ever fall into the trap of comparing yourself to others?