Since spring has sprung, it's almost time to toss or store your tights and stockings for the season.
If you're like me and have loads of hosiery that are holey, uncomfortable or just plain unsightly, you're in luck. Our friends at No nonsense has developed a recycling program that will take those unwanted pantyhose off your hands!
The first of its kind, this eco-conscious program is the only recycling initiative dedicated to repurposing nylon/Spandex and other materials used in pantyhose and transforming them into various things. From park benches to playgrounds, your old pantyhose can now live beyond your legs and not in a stagnant landfill!
So, in celebration of Earth Day, do your part in preserving and honoring our planet by gathering your old pantyhose and sending them to No nonsense. Don't worry, it's super easy. Simply download a mailing label, round up your nylons, ship them off and you're all set! Plus, this campaign isn't just for Earth Day—we're pretty stoked that the program is ongoing.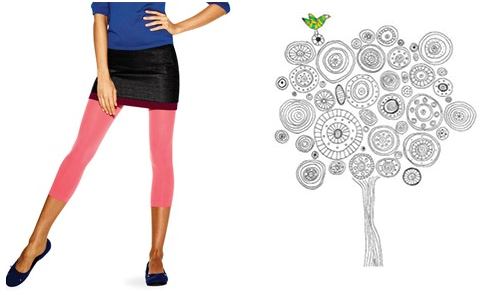 Fast Fact: It takes 30-40 years for tights, pantyhose and knee-high nylons to decompose!
Click here for more information.
How are you celebrating Earth Day? Do you have old tights or stockings? If so, would you participate in this innovative recycling program?