There are circuses and then there's Cirque du Soleil.
The popular Canadian-based entertainment troupe has been wowing audiences since the early 1980s, and this week my family got to see its latest show, "OVO," right in the heart of Brooklyn.
Inspired by the ecosystem, OVO, which means "egg" in Portuguese is a captivating production showcasing dancers and acrobats dressed as colorful insects and creatures as they live, eat, play and flutter about in breathtaking stunts. When they encounter a mysterious egg, the curious creepy-crawlies are fascinated by the enigmatic sight.
Comprised of 50 performing artists from around the world, spectators are treated to eye-catching costumes, stunning choreography and jaw-dropping feats that defy gravity. Both of my kids enjoyed the show from start from finish. Their eyes lit up even more when the green crickets leapt and bounced from a nearly transparent trampoline to a giant rock-climbing wall set center stage.
If you're looking for a thrilling evening for the entire family, head to the Barclays Center or NYCB Live and catch this awe-inspiring show.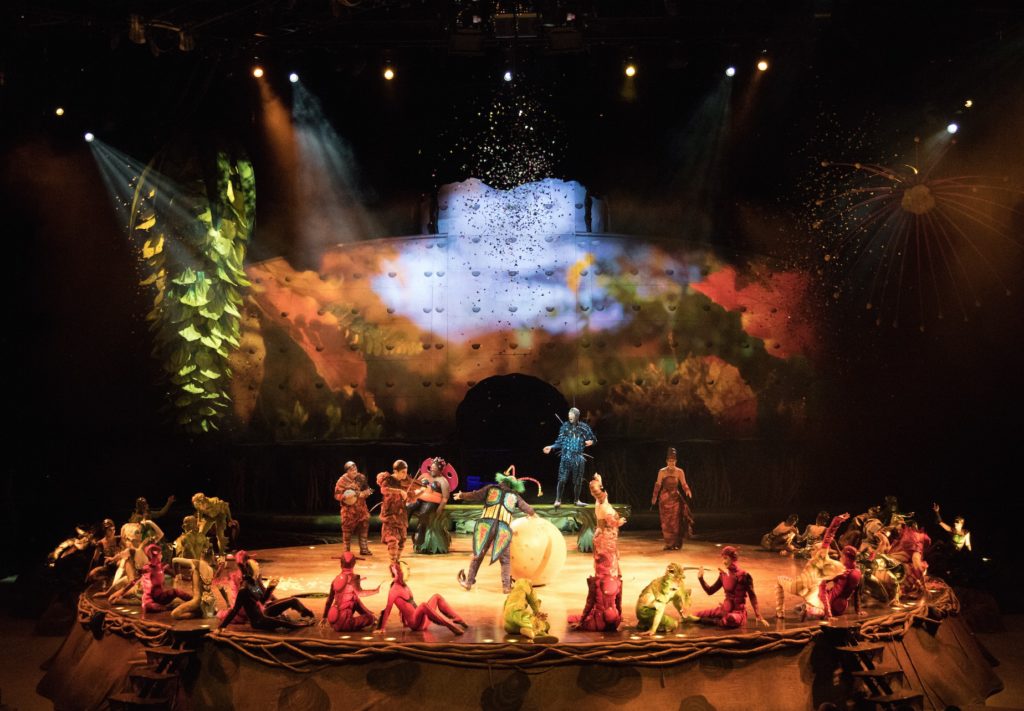 "OVO" runs at the Barclays Center in Brooklyn through Sunday, July 9th and at NYCB Live on Long Island  from August 30 through Sunday, September 3rd. Click here for ticket information. 
**Full disclosure: I was comped a pair of tickets for review purposes only. All thoughts and opinions are my own.
Have you ever seen a Cirque du Soleil show? If so, which one did you see?