There's no denying the power of Disney movies.
From "Snow White and the Seven Dwarfs" to "Finding Dory," Disney's animated films transport audiences to a magical world that's typically filled with music, valuable lessons and of course courageous, strong characters—leaving you feeling happy, empowered and optimistic. That winning formula remains in place with the new release of "Moana."
Last week, my kids and I were invited to a special preview screening hosted by The Moms and sponsored by Subway. Thanks to the "eat fresh" fast-food chain, the kids had a healthy sandwich, fresh fruit and juice to enjoy before the movie. After noshing on the tasty bites, they were excited to finally see the animated film on the big screen. Admittedly, I was looking forward to it too since I had learned about the movie earlier this year at the Disney Social Media Moms Celebration.
And we were in for a treat!
The movie opened with an adorable baby Moana, the lead and title character. Disney has a knack for creating lovable younger versions of characters that grow into the strong protagonists.
Moana is indeed a strong girl. Voiced by actress Auli'i Cravalho, she is an iron-willed leader determined to expand her horizons despite her father's well-intentioned reservations. Without spoiling the story, she goes on a quest to help her village, which requires her to go on a dangerous voyage beyond the ocean's shore. While on her journey, she encounters a friendly former demigod named Maui, played by actor Dwayne Johnson aka "The Rock."
Together they take viewers on a fun, action-packed musical adventure that explores ancestry, bravery, friendship, and self-exploration.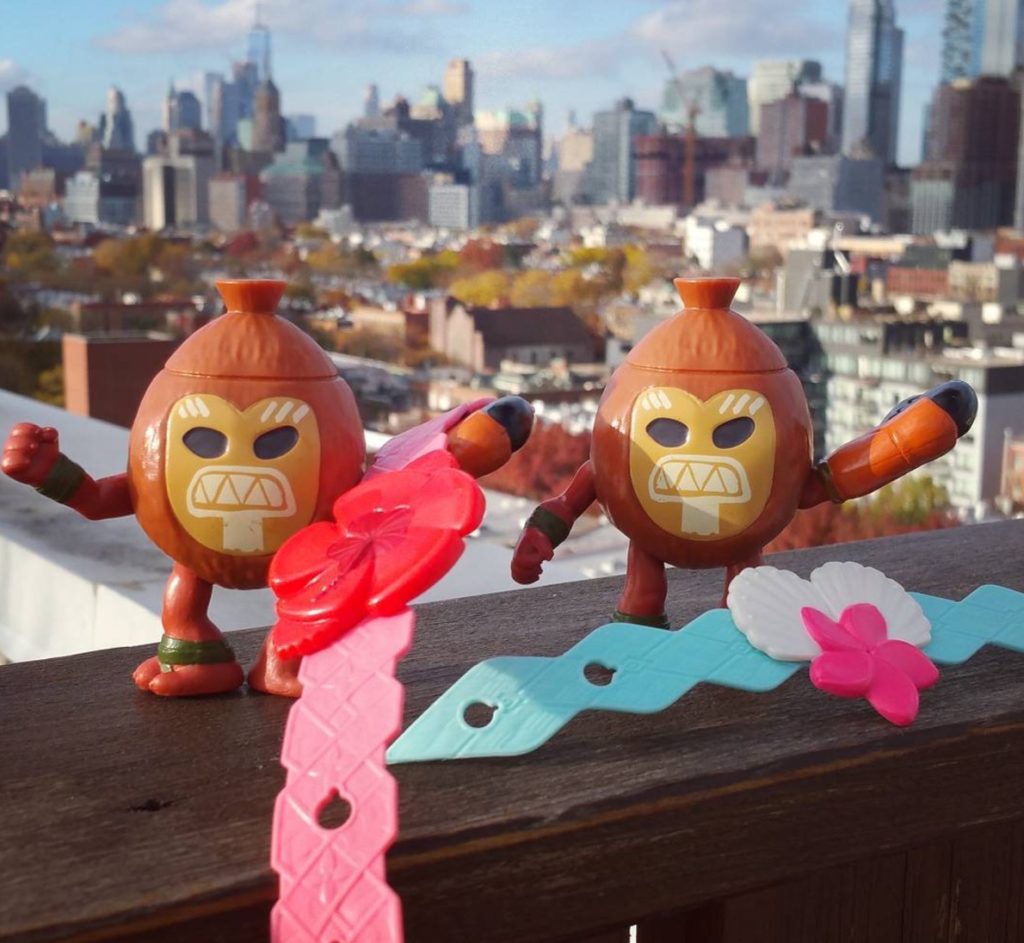 These coconut pirate action figures and charm bracelets are a few of the Moana-inspired toys that come with Subway's Fresh Fit for Kids meals.
The story was inspiring and I especially loved that Moana was a young girl of color that children can look up to. I applaud Disney for showcasing more diversity in their animated series and feature films. It's so important that they see positive and dynamic characters that look like them on screens, big and small. My daughter is now obsessed with Moana and has added a few Moana-inspired items to her Christmas list! Oh, and I haven't been able to get the catchy tune, "You're Welcome," out of my head since seeing the movie. It's an ear-worm that I welcome!
If you're looking for a feel-good, inspiring movie for your kids (especially daughters) this is a can't-miss film!
"Moana" is now showing in theaters nationwide. 
What's your favorite animated Disney movie?