This past weekend, my family and I had the pleasure of attending the first Farm Fresh Festival for Kids here in New York City. Held at South Street Seaport, the event was created to inspire healthy habits, featuring farm-to-table foods. The one-day celebration was the perfect way to usher in the new school year.
Organized by the Generation Fresh Foundation, Howard Hughes Corporation, Fresh Kids and a host of community volunteers, entertainers, authors and small business owners, the event was a smorgasbord of fun.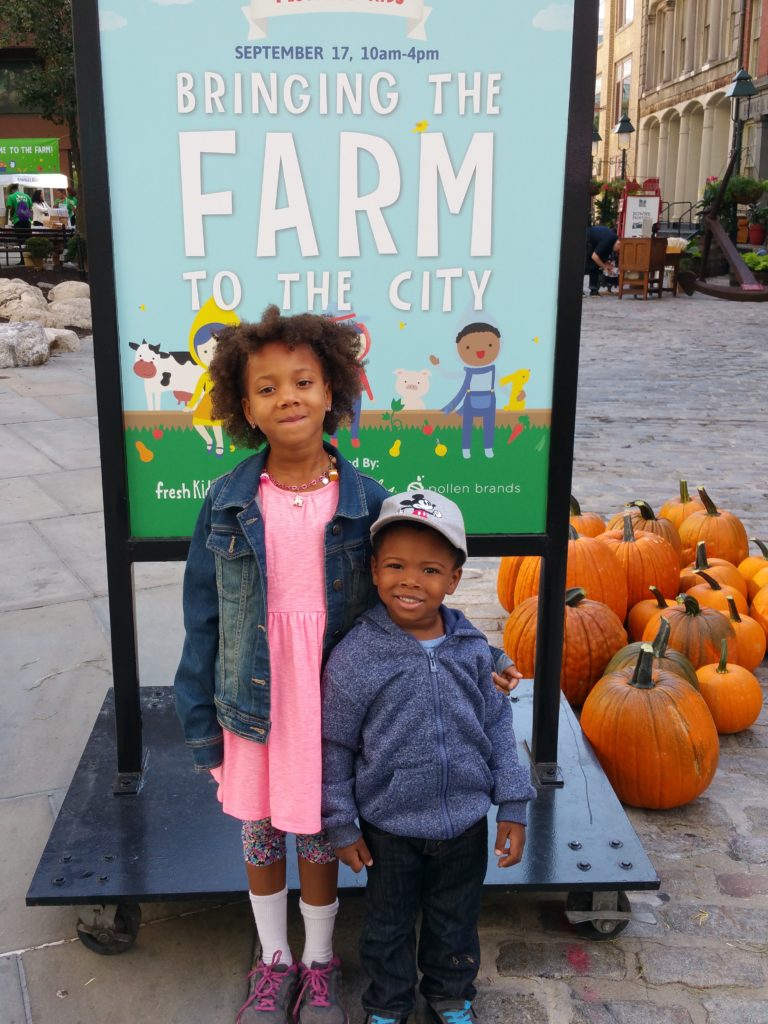 Packed with tons of interactive and experiential discovery zones, kids were able to explore how their food is grown to actually making their very own healthy snacks. From small farm animals to hands-on cooking demos, children in attendance were treated to a ton of engaging activities that promoted a healthy and happy lifestyle. Throughout the space, children (and adults!) were able to snack on Fresh Kids pretzels, popcorn and veggie straws – my kids' favorites.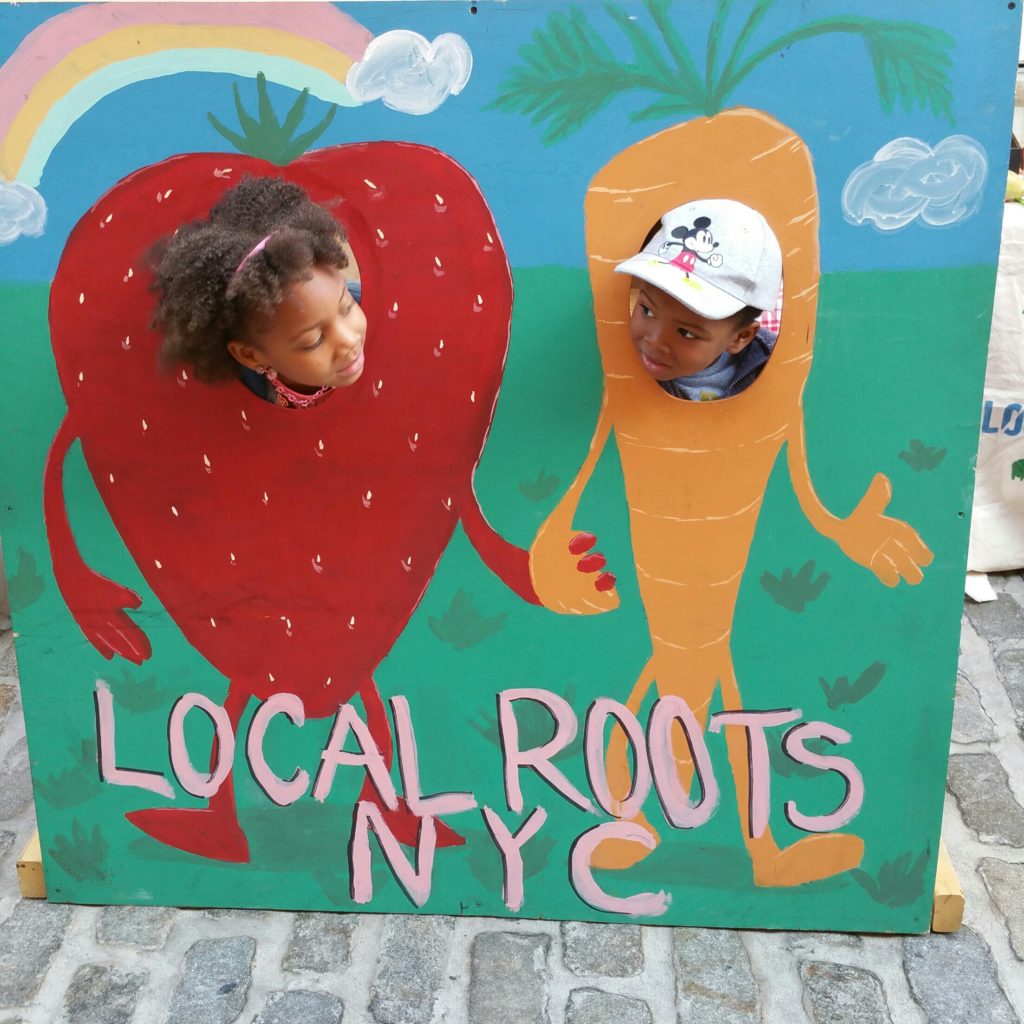 These tasty nibbles were GMO-free and contained no artificial coloring or flavors – making them a win-win. The event also offered a sports zone where kids were encouraged to get moving. Not only did the festival promote the importance of being healthy and active, it also cultivated kids emotionally. Through the Kindness Corner, children were able to write notes to sick hospital patients, allowing them to show compassion for others.
Plus, the festival also served as a benefit to raise funds for non-profit organizations working in NYC to fight childhood obesity, hunger and poor nutrition.
My two little ones couldn't get enough of petting the farm animals and playing games, but for me the highlight was meeting Haile Thomas, a bright young lady who is a health advocate for children. At just 15 years old, she's also a vegan chef and founder of The Happy Organization, where she educates students about the importance of healthy eating and more.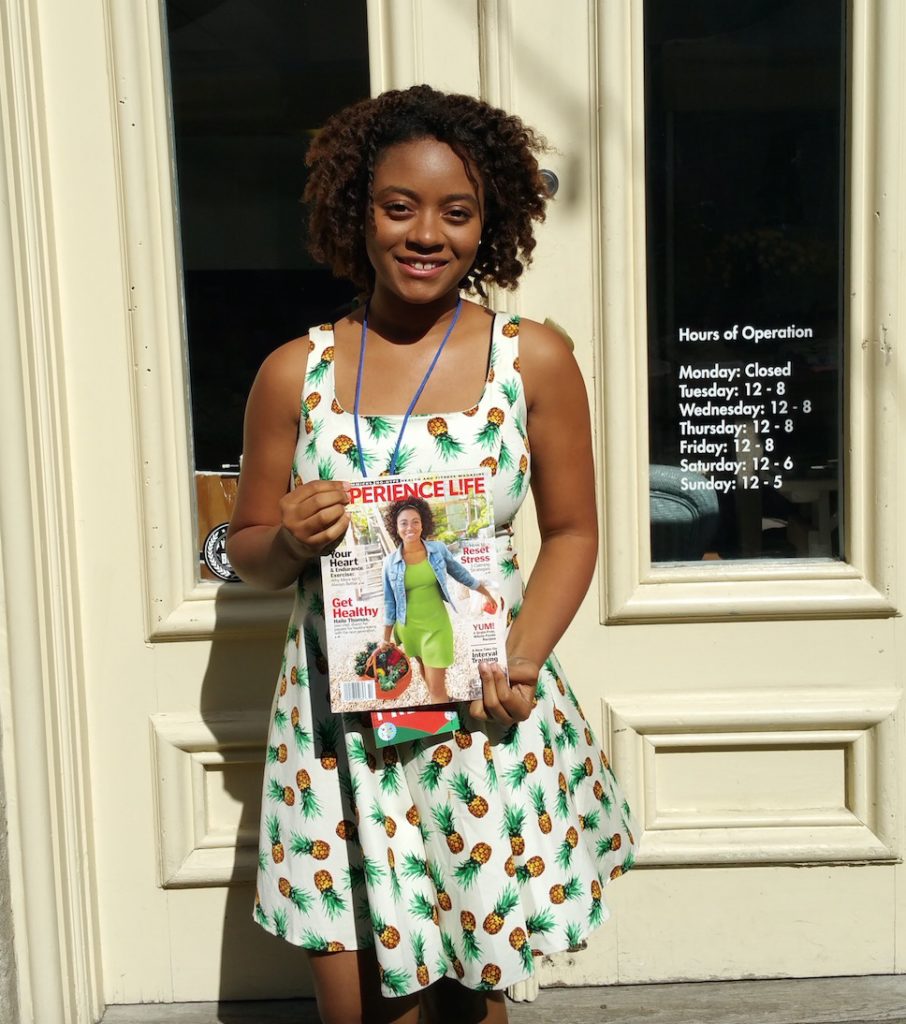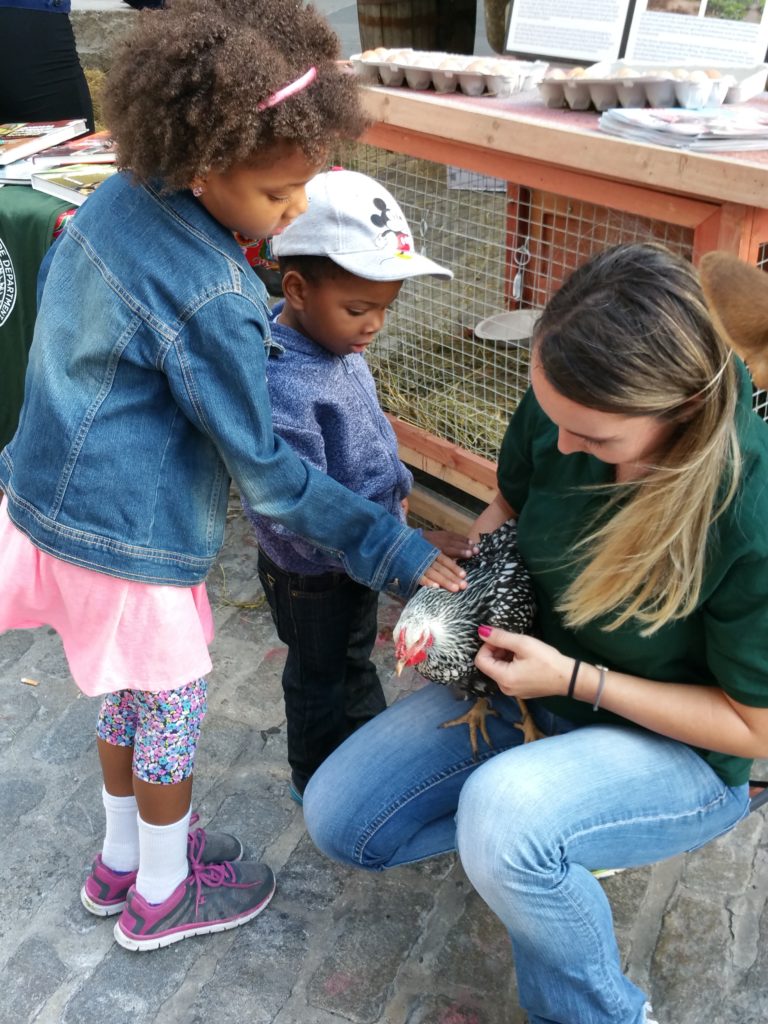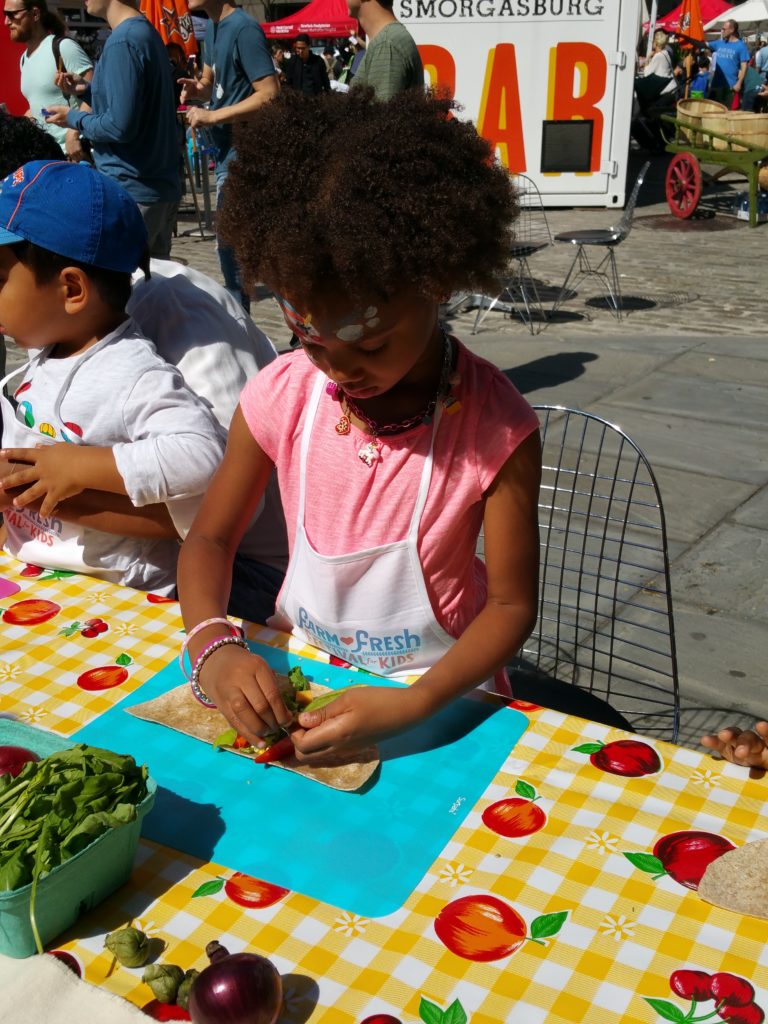 The all-day affair was surely one that my kids and I won't soon forget. We walked away with awesome tips on healthy eating, quick-and-easy recipe ideas and a wealth of knowledge about brands and vendors that offer healthier snacking options.
With so many children being inactive and glued to their tablets and eating unhealthy snacks, the event was a reminder that we have to fuel our children with the proper nutrition they need to succeed.
How do you keep your kids active and excited to eat healthy foods?