Beyoncé always looks stunning, but the R&B and pop superstar amped up her natural beauty for her performance of the "Star-Spangled Banner," for the 2013 Inauguration of President Barack Obama.
Dressed in a gorgeous Emilio Pucci gown and emerald Lorraine Schwartz earrings, celebrity makeup artist Mally Roncal complemented Beyoncé's eye-catching ensemble with natural-looking makeup for the historic day.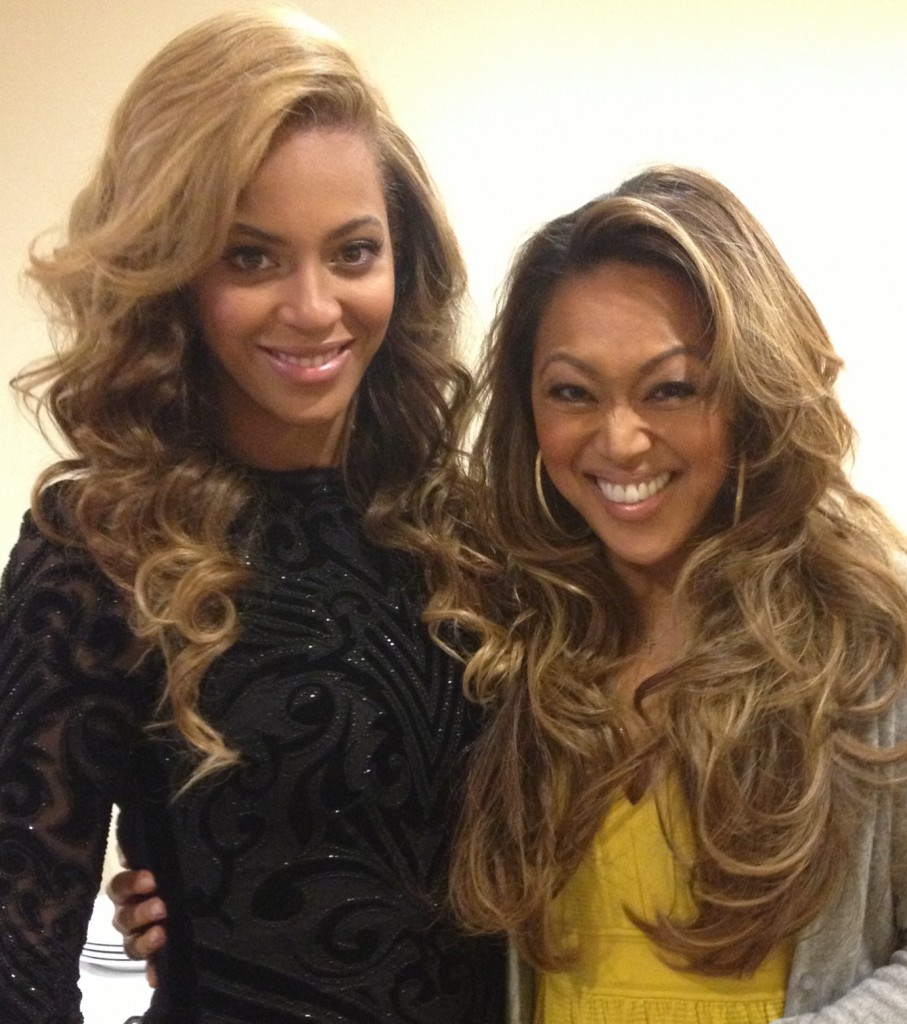 Beyoncé and Mally Roncal
Check out Mally's tips and tricks to recreate the look using products from her Mally Beauty makeup line:
· To first set the skin, apply my Perfect Prep Poreless Primer all over the face and my Cancellation Concealer directly underneath the eyes.
· To achieve natural-looking coverage, first, apply my Ultimate Performance Liquid Foundation. Next, add a sweep of my NEW Diamond Unpowder that will illuminate the skin followed by brushing on my Effortless Airbrush Highlighter and Blush Duo to the cheeks in order to provide a soft, radiant glow to the skin.
· To achieve a rich, smokey eye – try my Evercolor Shadow Stick in Saddle Shimmer. Apply this all over the eyelid and underneath as well. Next, select a few shades from the Mally Beauty In the Buff Palette and sweep that onto the eyelids. Finish the look by applying a small amount of my Age Rebel Shadow Stick in Chocolate Diamond on the bottom lid right under your eyelashes to open up the eye followed by using my Lightwand Eyebrightener to the inner corners to instantly brighten this area. Lastly, to achieve this bold eyeliner at-home, try using the Mally Beauty Evercolor Starlight Eyeliner in Midnight, layered with the Ultimate Performance Ink Eyeliner (which is exclusive to QVC.com).
· Complement this confident eye by pairing it with a mascara that will enhance the overall look – such as the Mally Beauty Volumizing Mascara and/or my NEW Instant Impact Mascara. To create glossy, Beyoncé worthy lips try my High Shine Lip Gloss in Mally's Look or Mally's Baby.
· And last but not least, before you leave the house, apply the Mally Beauty Face Defender to lock your makeup in place and Perfect Prep Hydrating Under Eye Brightener to make the eyes pop!
All of the products mentioned can be purchased at QVC.com and MallyBeauty.com!
Check out Beyonce's performance below:

What did you think of Beyoncé's look and performance?