I can't believe we're already a month into my daughter Ava's school year. I'm even more shocked  that her class picture day is next week!
School pictures are a big deal—at least they were when I was growing up. But, that was before digital cameras and cell phones. When I was in school, my mom would style my hair in special ways for the big day. Back in the '80s and early '90s that meant pressing it straight then curling the ends.  Since I won't be doing that, I do plan on using  Conair's new Quick Twist Hair Styler  to create fun, twisty braided-ponytails.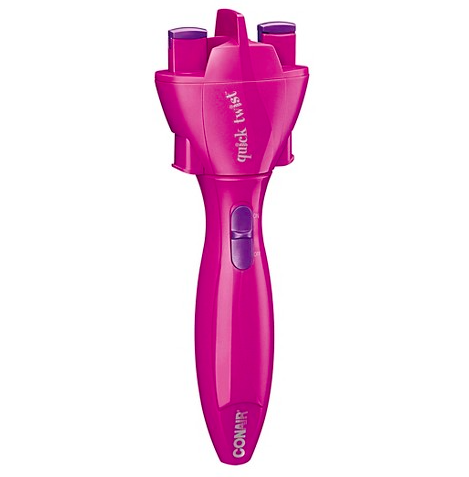 Conair Quick Twist Hair Styler available here, $30
Ever since we attended the launch party for the product last month, Ava has been so excited to use it on her hair. During the event we were able to test the hair tool with the help of a professional hairstylist.
One of the hairstylists using the Conair Quick Twist Hair Styler on my daughter, Ava's, naturally curly hair. 
At first, I was skeptical that it would work on naturally curly hair like my daughter's. To my surprise and delight, it worked perfectly. Plus, it's super easy to use. The hair clamps into two grooves and the rotating head quickly and gently twists the hair creating effortless two-strand braids. However, if your child has short hair, this product will not work well. The hair has to be long enough to go into the clamps in order to create a twisty braided look.
So, on picture day Ava will rock her signature ponytails, but this time with a twist!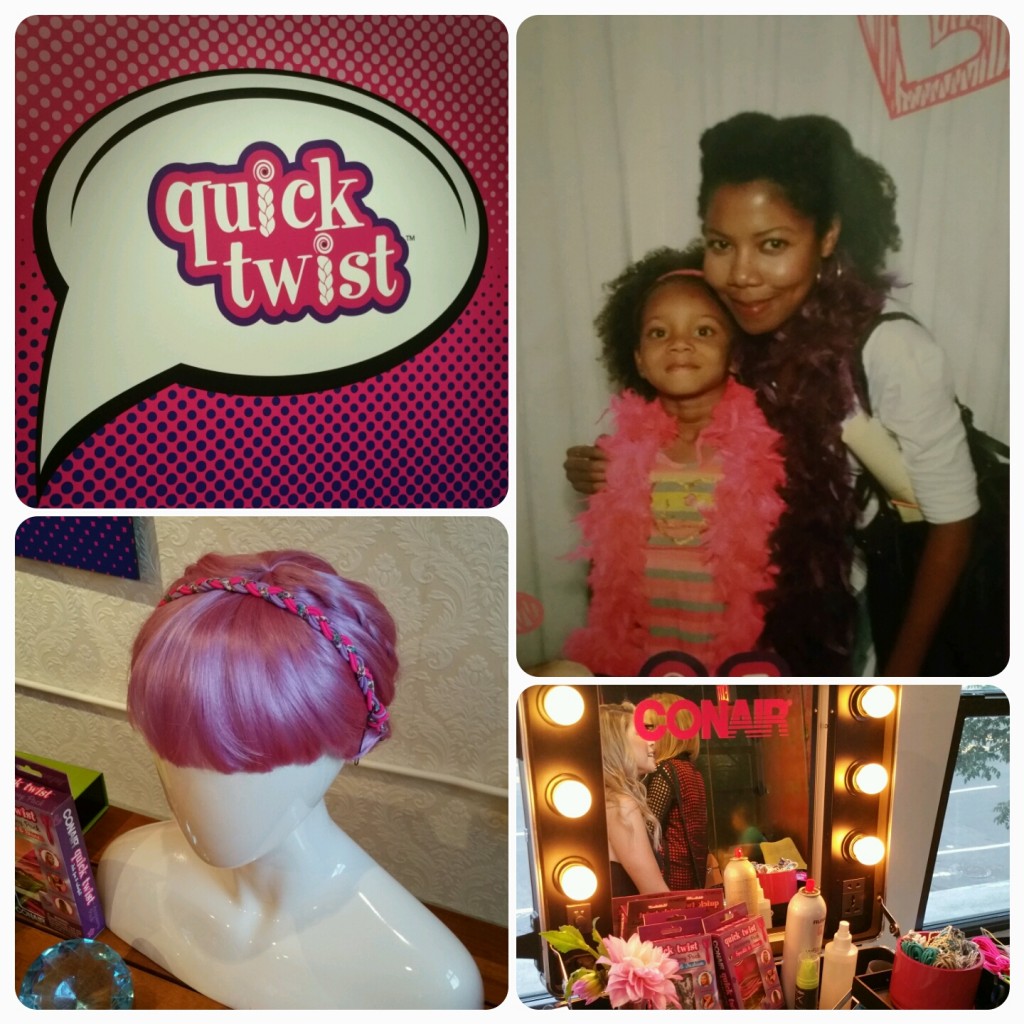 What's your favorite hairstyling tool?