While the world is still buzzing about Beyoncé's epic "Lemonade" album, there's another lemonade that deserves just as much attention, and this one happens to be an actual beverage!
Me & the Bees Lemonade is a refreshing line of homemade lemonade whose founder is only 11 years old. Founded in 2009 by a then 4-year-old Mikaila Ulmer, the Texas-based brand started as a lemonade stand and has since flourished into a full-blown business.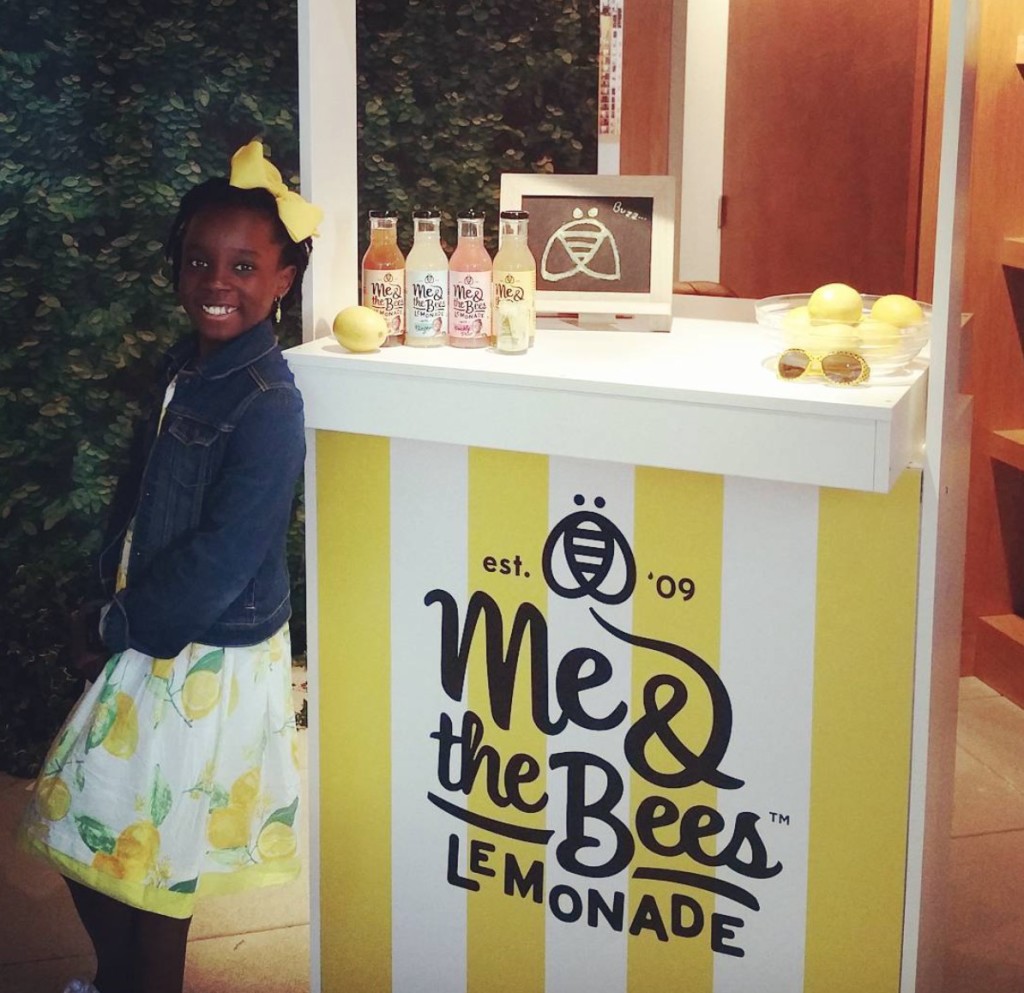 After getting stung by two honeybees, Mikaila's curiosity turned into learning everything she could about the insects. To her surprise, she discovered that the furry creatures weren't just a nuisance, but an integral part of our food chain. That's when she decided to use honey as her personal way to help the bugs that once caused her temporary pain.
Made from her great-grandmother's recipe, the flaxseed-enriched lemonade is available in four delicious flavors: Ginger (my fave!), Iced Tea, Mint and Prickly Pear and are high-fructose corn syrup, preservative and additives free! Plus, a portion of all of the profits goes to organizations working hard to further help honeybees.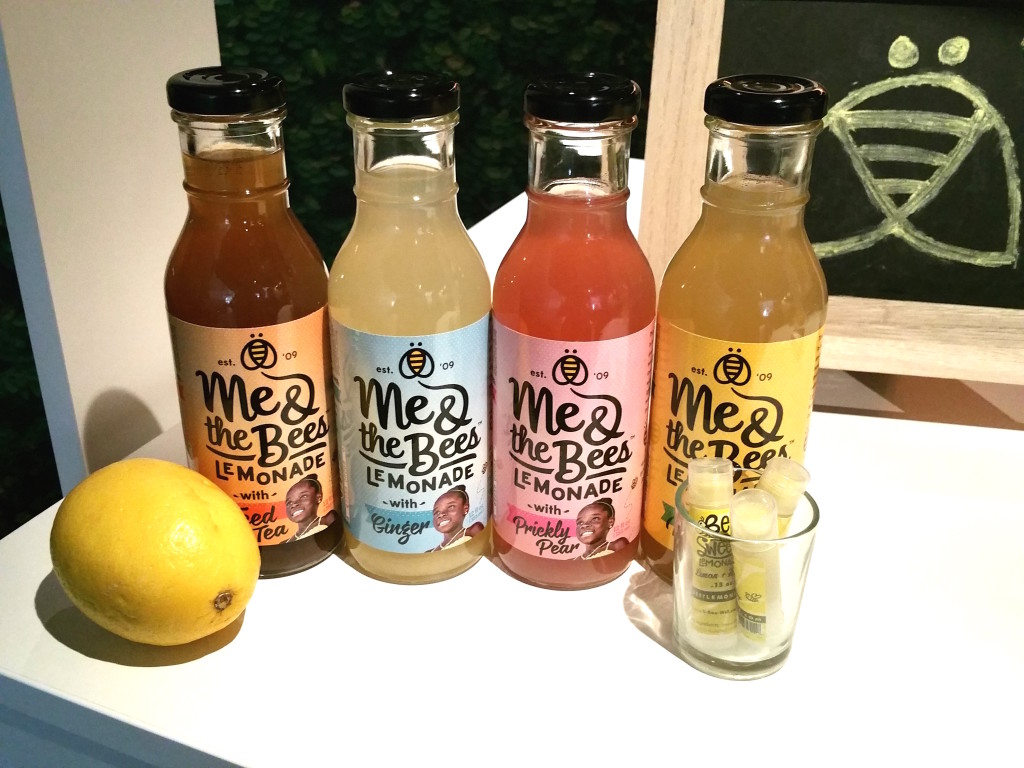 Click here to find out where you can purchase Me & the Bees Lemonade.
Tech giant Microsoft is helping Mikaila to grow her business with a Small Business Makeover, creating a Windows 10 app to help with ordering, labeling, fulfillment and more.
I recently caught up with the 6th grader at Microsoft's Dream.Create.Do. event in New York City to chat all about her business, her favorite subject and what she likes to do in her spare time.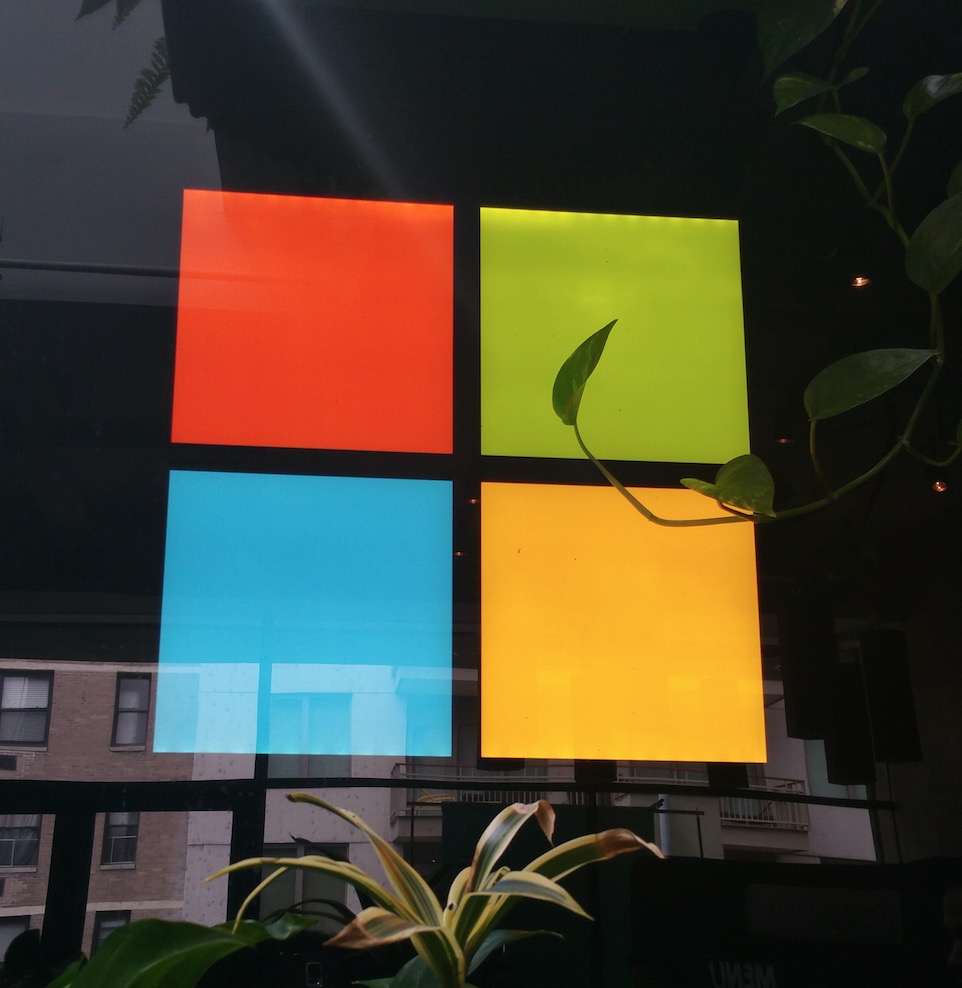 Check out our quick Q&A below:
BGG: How did you come up with the delicious flavors?
Mikaila Ulmer: Mint was the original. My company is based in Austin, Texas so there's so much Prickly Pear here. So it's like a cactus plant. in Texas so I thought it would be a great idea to use into my lemonade. It has a great unique taste and there's no other Prickly Pear lemonade! My brother does pretty much everything I do—so, he wanted to create a ginger flavor of my lemonade. As for Iced Tea, it's very popular in South Carolina where my great granny lives, so I decided to mix iced tea in my lemonade and make it like an Arnold Palmer.
BGG: Where can we buy your lemonade?
MU: We're sold in L.A., Atlanta, Seattle and Whole Foods Markets in the southeast region of the country. We're also sold in many local stores throughout Texas. We're looking to go national with Whole Foods Markets!
BGG: What's your favorite flavor?
MU: I love them all, but I enjoy drinking the ginger one in the morning because it has a nice kick. When i'm super sluggish in the morning and I don't want to get up, it will get you up in 5 seconds!
BGG:What's been the best part about running your own business?
MU: Going to different events and meeting a lot of cool poeple. The other day I met the CEO of Microsoft and I did an entire presentation with him. Also, I had the opportunity of speaking at Microsoft's YouthSpark at We Day, where there are so many inspiring people . I went to the one in L.A. and Seattle and they were both really fun.
BGG: I know you're a busy young lady, but what do you like to do for fun?
MU: I like to rollerblade, garden and hang out with my friends. Most people think that I run my business all day without making any time for myself. School is the priority, then the business, but I always make time friends and my brother.
BGG: What's your favorite subject in school?
MU: I love my history teacher; he's super fun! He makes learning fun. I also like science because we get to go into caves at school.
BGG: How do you use Microsoft to help run your business?
MU: I use Office 365 to do PowerPoint presentations, Excel spreadsheets and Word to type up different documents. I also use Microsoft Skype and Sway to inspire other kids. Sway is a creative way to present things in less than five minutes. I'm also learning how to code with Microsoft spark hub so I can help run my website. Oh and I also use my Surface Pro and my Microsoft band.
BGG: What do you the most about your Microsoft Band?
MU: You can send texts on it! It's pretty cool.
Have you ever tried Me & the Bees Lemonade? Did you ever have a lemonade stand when you were a kid?