Remember when goji berries seemed to be in just about every skincare product? Well, if Peter Thomas Roth's new Camu Camu Vitamin C Brightening Moisturizer and Vitamin C Brightening Serum are any indication of the revolutionary power of the Camu Camu berry, then this ingredient is on its way to being the next big thing in beauty.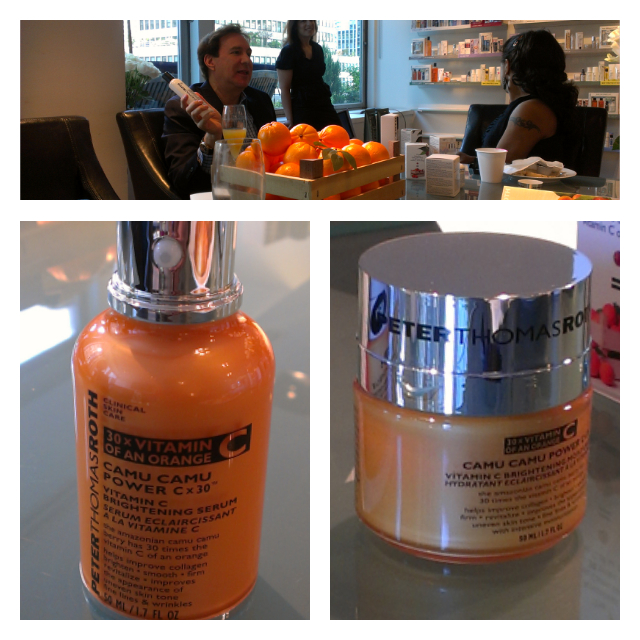 Top: Peter Thomas Roth talking about his new products for fall. (R) Vitamin C Brightening Serum available here, $85 Vitamin C Brightening Moisturizer available here, $72
Found in the Amazon, this extremely potent superfruit has 30 times the vitamin C of an orange. Its antioxidant properties helps improve uneven skin tones, smooths and firms while diminishing fine lines and wrinkles. Plus, its natural super citrusy scent makes you want to pour it into a glass instead of slathering it on your skin!
I've been using both products for about two weeks and I've already seen an improvement. So far, it's made my skin softer and look more awake. Ideal for fall and winter, I'm sure it will help revitalize and replenish dull-looking skin caused by colder temps and harsh winds.
Known for his quality products, his Camu Camu collection definitely lives up to the Peter Thomas Roth brand.
Have you ever used Peter Thomas Roth products? Have you ever heard of the Camu Camu berry?