We all know that holding the attention of little ones is no easy feat. But for the actresses in The New Victory Theater's newest presentation, "Handa's Surprise," at The New 42nd Street Studios, that wasn't a challenge!
Set in Kenya, the 30-minute interactive show tells the story of Handa (Krystle Hylton), who's on a journey to deliver her best friend, Akeyo (Michal Keyamo), a basket filled with delicious fruits. But, before she's able to bestow her tasty gifts, she encounters several animals (giraffe, zebra, monkey, parrot, etc.) along the way—each snatching her luscious fruits one-by-one.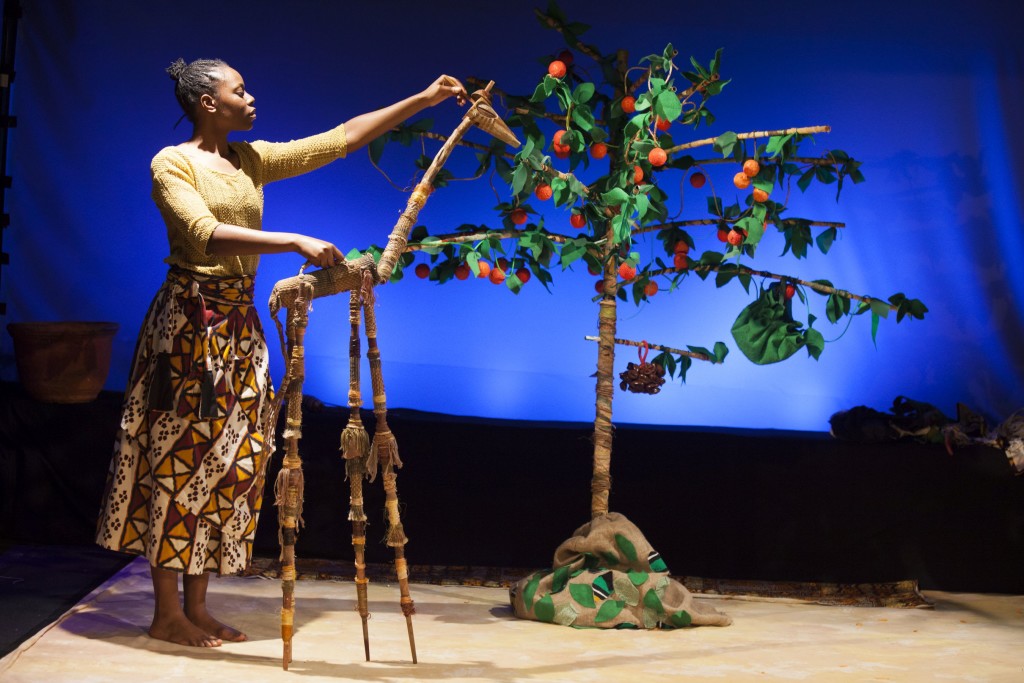 "Handa's Suprise" is showing at The New 42nd Street Studios, located 229 W. 42nd Street in New York City and runs through February 21st. Click here for ticket information. Photo Courtesy of The New Victory Theater. 
Adapted from a book by Eileen Browne, some of the creatures throughout the performance are puppets, some are made of wood and a few are made from fabric—all are creatively and beautifully designed. Plus, all of the animals are funny and friendly so you don't have to worry about your child becoming frightened.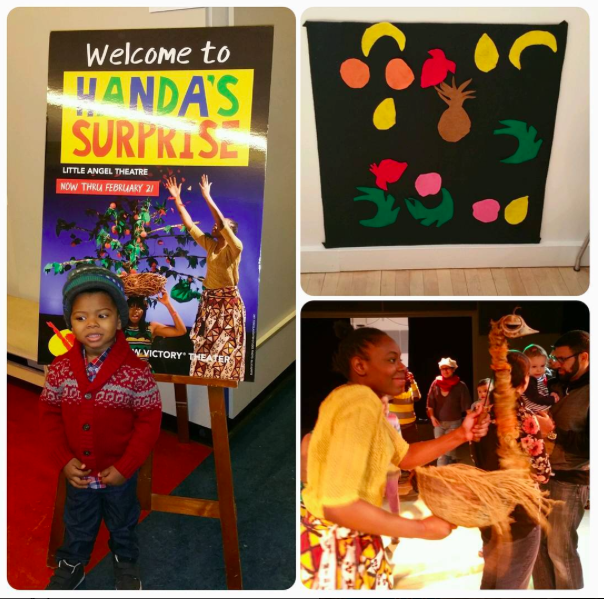 The African sounds and rhythms, cheerful storytelling brilliant puppetry and stellar art direction make this show a must-see for children ages 6 months to 4 years. I took my 2-year-old son and he was in awe the entire time. It's a great way to introduce theater to small children. If you're looking for a fun way to celebrate Black History Month, definitely check out this performance!
What's your earliest memory of a theatrical performance? Mine was seeing "The Wiz" at the Chicago Theater when I was 5 years old!