Last week I was whisked away to a tranquil, tropical oasis—right in the heart of the Big Apple!
In celebration of Palmer's new Coconut Oil Formula line, I was treated to a zen-like afternoon of respite with tantalizing scents and serene surroundings. MDNFL, a premier meditation studio in Manhattan, was the perfect space to showcase the delightful coconut infused offerings.
The 5-piece lineup includes: Coconut Oil Formula Body Lotion, Coconut Oil Formula Body Oil, Coconut Oil Formula Hand Cream and Coconut Oil Formula Body Cream. I've tried my fair share of body balms and creamy blends, but these products top the list. The Body Lotion in particular moisturizes for up to 24 hours and leaves my rough, winter-ridden skin soft and super hydrated. Not only do they fragrantly quench and soothe dry skin, but they're also made with sustainably sourced raw coconut, Monoi and sweet almond oils.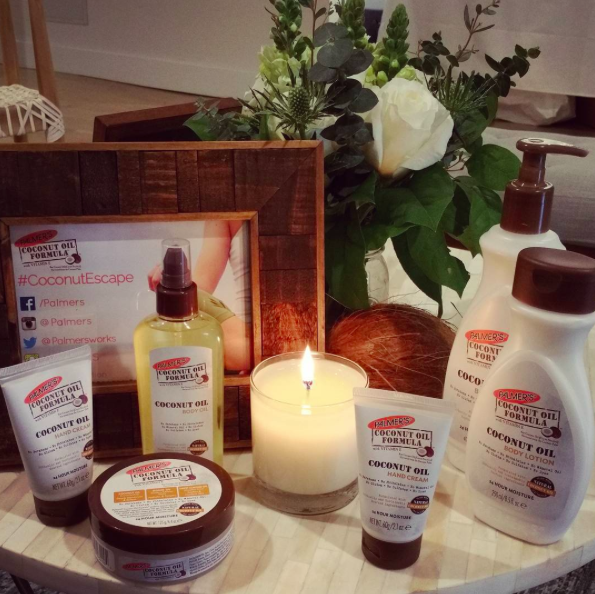 Palmer's Coconut Oil Formula products are currently available at Target and will be in Walgreen's and CVS stores later this month. All products are under $10. 
If you're already a fan of Palmer's, this new crop of coconut goodies won't disappoint!
What's your favorite Palmer's product?