As a busy mom of two, there are many days when I just don't have the time or energy to make a healthy, delicious dinner for my family. On those days, I'm embarrassed to admit, but it's the usual—boring mac-and-cheese.
That's why I'm so excited about Peapod and Barilla's partnership! The delivery company and pasta powerhouse have teamed up to make meal planning for families easy.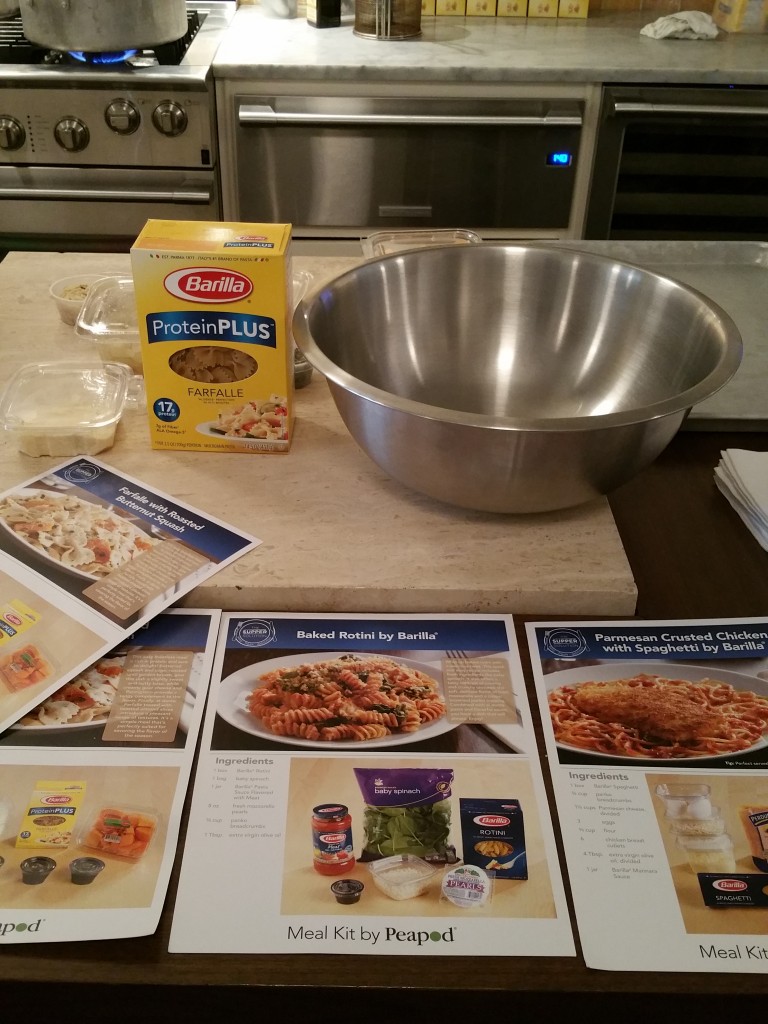 They've created nutritious meal kits that are simple to prepare and delivered right to your doorstep! Super convenient and inexpensive, each recipe averages about $5.00 per serving, which we parents can appreciate.
Plus, the prep is already done—no need to worry about messing up measurements or serving sizes. Since the ingredients are already portioned, it makes it even easier to get the kids involved. I have my children pour the fixings right into the bowl or pot, which I've learned makes them more inclined to eat dinner if they've helped in its preparation.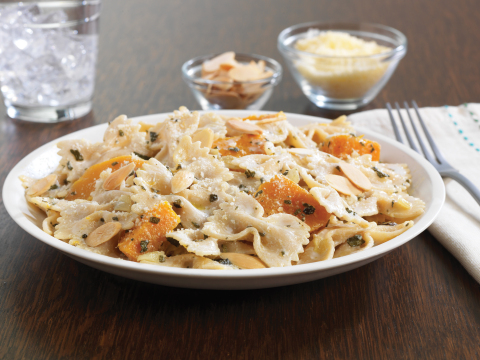 Farfelle withButternut Squash (Photo: BusinessWire)
With delicious options like Farfelle with Butternut Squash and Parmesan Crusted Chicken with Spaghetti, it won't take much coaxing to get them to consume these tasty meals. Oh and did I mention, each meal can be on your dinner table in under 30 minutes! The only think you'll have to figure out is what to do with all of that extra time.
Currently Peapod delivers throughout 24 U.S markets including New York, Illinois, Washington, D.C. Click here to see if it offers service in your neighborhood.
Do you ever use grocery delivery services?