Suffer from dry skin? I may have found the solution to your moisture-zapped woes.
I've always had super dry skin. No matter how much oil or lotions I slathered on, somehow, some way, the sheen would be short-lived. From fancy creams to expensive emollients, I've used a variety of products in hopes of finding relief. Sure, some fared better than others, but none have been as effective as Skin + Pharmacy's Advanced Skin Therapy Extended Moisture Body Lotion. Yep, a drugstore brand has been my best discovery.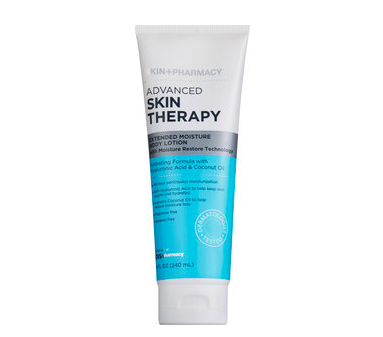 Skin+Pharmacy Advanced Skin Therapy Extended Moisture Body Lotion, available here, $14
And it's not your typical lotion. It's infused with coconut oil and an apple-derived fruit extract to help bind water to skin, allowing for optimal absorption. Plus, it features a moisture-restoring technology that keeps my skin hydrated ALL day long.
To top it off, it's fragrance free and never greasy. I've tried the entire line and my other favorite product is the Healing Gel, which is excellent for restoring, irritated areas. I like to use it on my calloused heels—instantly making them super soft and supple.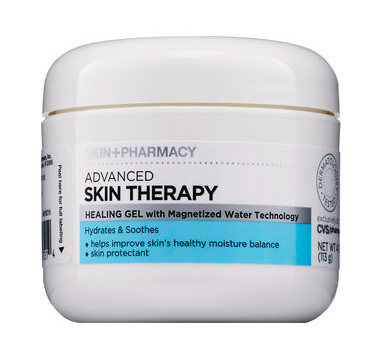 Skin+Pharmacy Advanced Skin Therapy Healing Gel available here, $10
Exclusively sold at CVS drugstores, the Skin + Pharmacy Advanced Skin Therapy line is the crème of the crop. Give it go, your skin will thank you.
What's your favorite skin moisturizer?