The holidays are upon us!
If you're in the New York City area and looking for a fun, family-friendly outing, look no further than the SeaGlass Carousel at The Battery Conservancy.
I had the pleasure of attending a family media night there several weeks ago and my 5-year-old daughter has been begging to go back ever since. Although I'm about  30 years past 5, it was one of the most memorable and magical evenings I've ever experienced.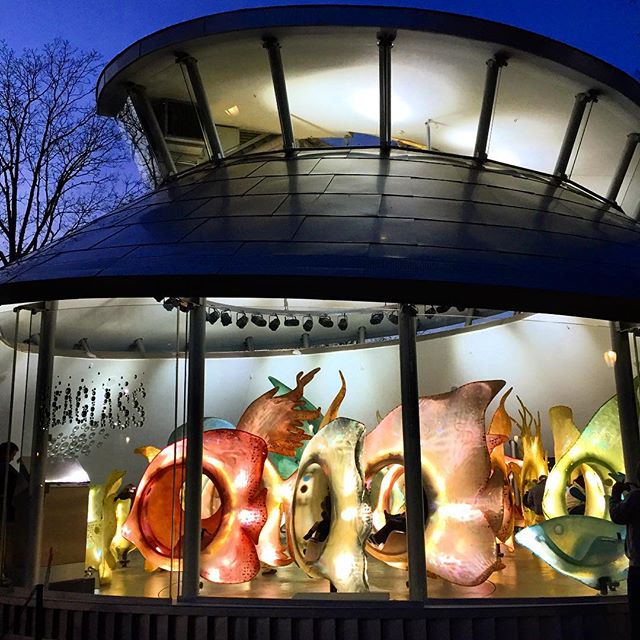 Photo by @SamGarber via Instagram
Ten years in the making, the permanent, awe-inspiring carousel has been open to the public since August, but I'm sure the crowds will continue throughout the holiday season.
The cultural attraction consists of a grand nautilus shell with 30 beautiful, luminescent fish as large as 9 ½ feet wide and 13 ½ feet tall! Designed by the acclaimed George Tsypin Opera, the ride is even more unforgettable thanks to the enchanting, thematic music.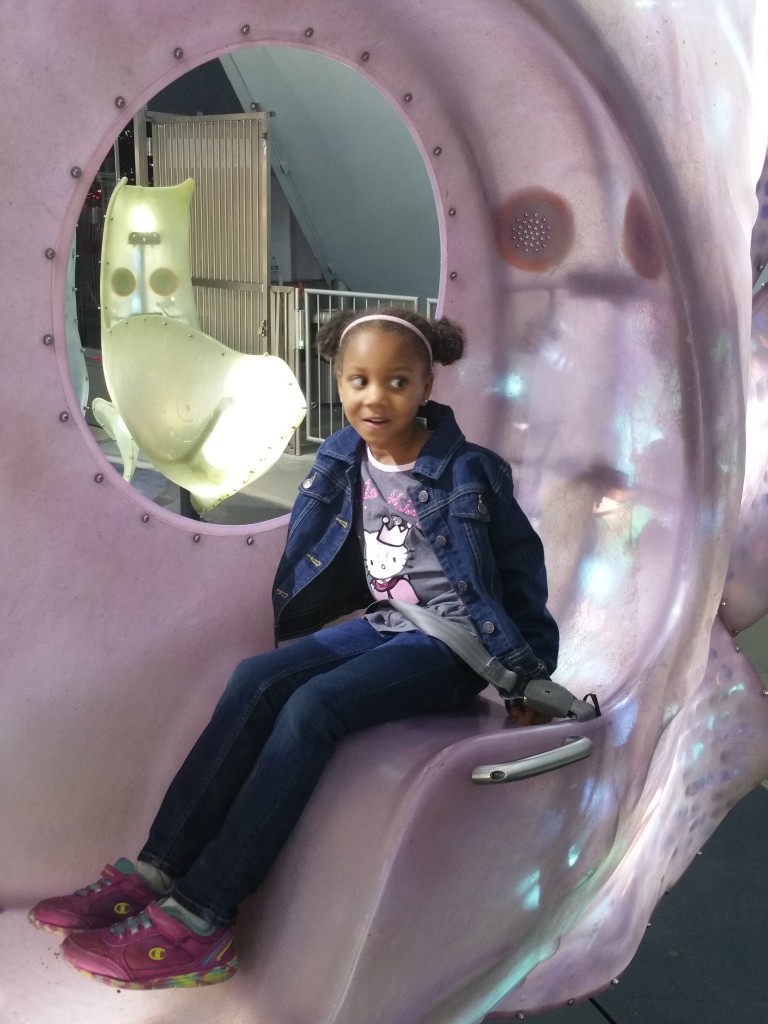 Ava enjoying her 7th ride on the carousel! 
Trust me, for only $5 per ride your entire family will enjoy this "underwater" experience right in the heart of the Big Apple.
Have you visited the SeaGlass Carousel?