At noon today, the 45th president of the United States will be sworn into office. While many of us will be mourning the end of President Barack Obama's unbelievable legacy, Donald Trump will be the taking the reigns as the leader of the free world.
It's truly hard for me to imagine the man behind the TV show, "The Apprentice," as our commander in chief, but the reality is slowly and sadly kicking in. To offset my looming depression, I'm going to flashback to earlier this week when I was my sister's guest at the White House. Yes, I got the amazing opportunity to eat, mingle and tour the "People's House," mere days before President Obama left office.
Not only did I get the chance to celebrate my sister's 8 years of service under the Obama administration, but I also got the honor and esteemed privilege of meeting and shaking our 44th president's hand. It was truly one of the most memorable moments of my life. From one of the Secret Service agents joking with me about "Mrs. Pope coming to the White House (a Scandal reference)" to sipping champagne in the Red Room, it's a night that I won't soon forget.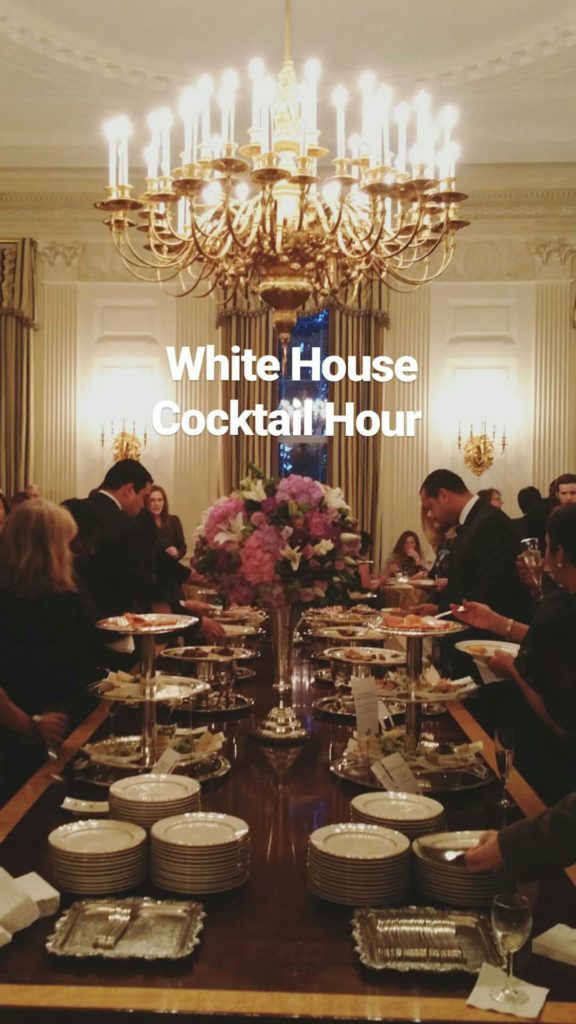 As we begin to brace ourselves for what's to come under the new administration, let's take today to reflect on all of the good that Obama has done for our country. His accomplishments during his two-terms of service are nothing short of outstanding: passed health care reform, legalized gay marriage, ended the war in Iraq, made school lunches healthier, and helped stimulate the auto industry just to name a few— all while avoiding scandal. Plus, he and First Lady Michelle Obama have given people of color around the world unimaginable hope and for that, I'm forever grateful.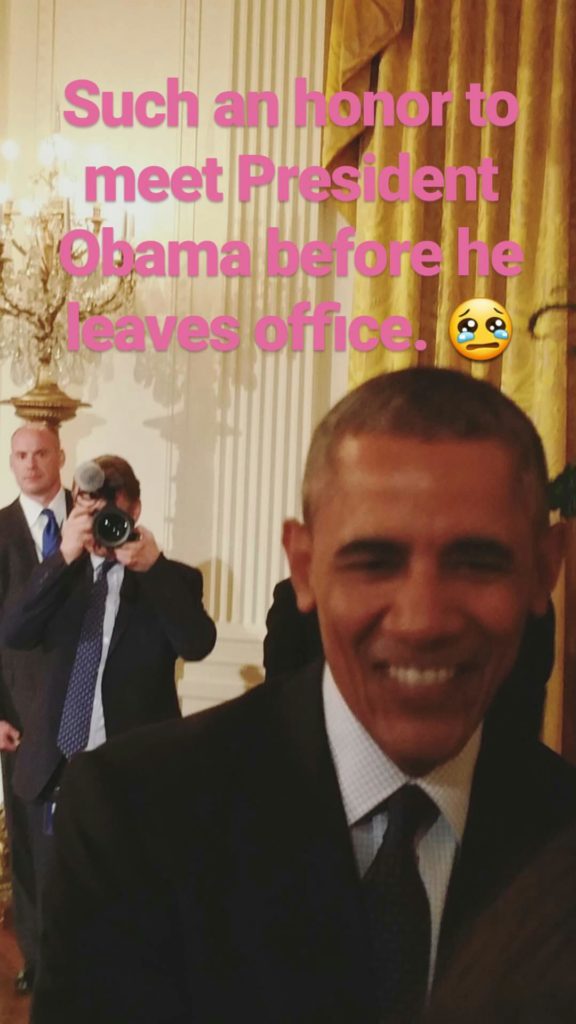 #YesWeCan #YesWeDid #ObamaOut
What will you miss the most about President Obama leaving office?