Do you live in New York City and have a little explorer in your home? If so, keep reading.
This weekend, my husband and I are so excited to take my 3 ½ year old son son, MJ, to see "Wild Kratts Live" at the historic Beacon Theatre on the city's upper west side. It's perfect timing considering he's reached the age where he's intrigued by countless critters and creatures. Plus, he's also a fan of the hit PBS animated series, "Wild Kratts," from which the theatrical stage show is based.
Similar to the show, the two brothers, Martin and Chris Kratt, will take inquisitive audiences on a wild adventure as they discover fascinating facts about animals. Since it is a live performance, a large, multimedia screen will be utilized to help bring the humorous, yet educational show to life.
If your child enjoys learning about wildlife and the world around him, this is a show you and your family won't want to miss!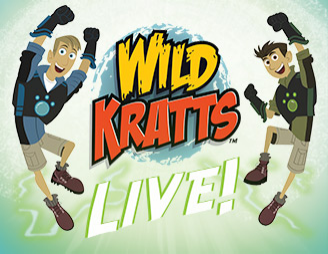 Tickets are on sale now for this weekend's performances. Click here for more information.
Do your kids watch "Wild Kratts?"